Automotive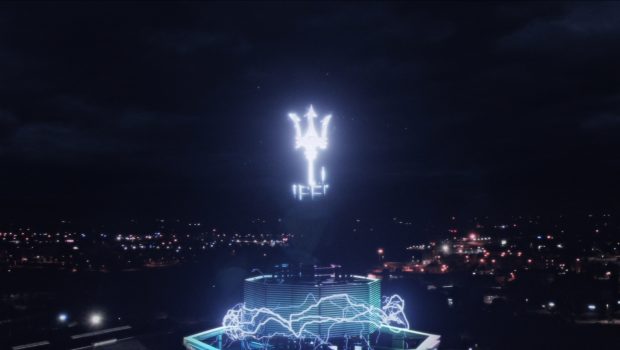 Published on June 4th, 2020 | by Subhash Nair
0
Lightning Strikes Maserati HQ in Ghibli Hybrid Teaser Video
Maserati have published a teaser video for the upcoming Ghibli Hybrid that shows the trident on their headquarters being struck by lightning. Unfortunately, the Italian company has shared no details of the new electrified sports sedan, nor have they shown any images of the vehicle in this new trailer.
In fact, no one's really sure if Maserati will produce a mild hybrid with no pure electric range or a plug-in electric hybrid vehicle. Maybe they'll even do something in the middle. The company has thus far stayed away from downsized four pots, so it will be an interesting change if they go this way with their hybrid Ghibli.
Strong rumours indicate that the car was supposed to debut at the cancelled Beijing Auto Show 2020 back in April, but it was moved forward to September due to the coronavirus pandemic. However, this early teasers might indicate that Maserati are ready to show the car a little earlier than expected. Perhaps a digital debut will suffice. It could also be that Maserati want to keep the excitement around their first mass produced hybrid up.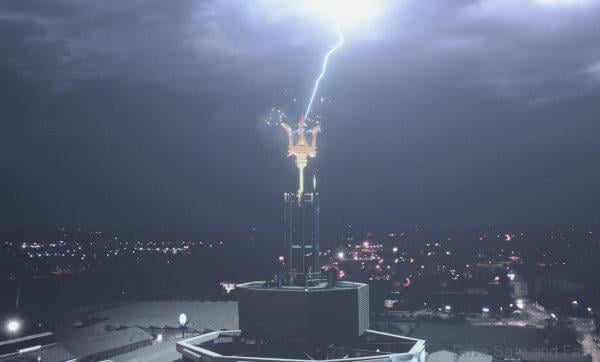 The Ghibli has been in production since 2013. At 7 years of age, Maserati have yet to give up on its shape and will instead modernise its powertrain and deliver styling and equipment revisions every few years.
Here's the press release with more.
PRESS RELEASE
Innovation has always been a muse for Maserati's engineers and designers: it all starts with a spark – a flash of brilliance that catches, that burns, that grows.
The natural world is full of moments where a single spark evolves into something new – an instant where hybridization acts as the catalyst for change, and divergent elements clash and combine; meet and mix; encounter and evolve; giving rise to something better than before.
From this same inspiration comes the all new Ghibli Hybrid: the first in a line of new vehicles at the vanguard of a new era for Maserati.
The signature trident becomes a lightning-rod, channeling the energy from the atmosphere and infusing it with the DNA of the historic Master of Italian Engineering – starting the next chapter in the Maserati story: the first hybrid engine in the history of the marque where innovation and technology meet with high performance automotive engineering, driving Maserati boldly forward towards a more sustainable future.
Curiosity sparked?
#SparkTheNext