Automotive
Published on June 29th, 2020 | by Subhash Nair
0
Tesla Model 3 for RM385K? It's Probably Too Good to be True
We were sent this digital flyer for a brand Tesla Model 3 Standard Range Plus advertised at just RM385,000. We had to check this out as it seemed a little too good to be true.
First of all, the company name on the flyer is KRT Japan, but the only information on KRT Japan we can find leads us to a Taiwanese skiing website. So we assumed it was an AP holder who could get these cars in from Japan. We headed to Tesla's Japanese website to check pricing against this specification. Here's what we found: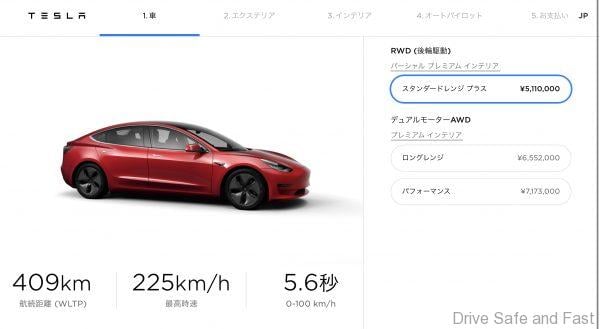 In Japan, this RWD variant is the base specification with 409km of range, 225km/h top speed and a 0-100km/h time of 5.6 seconds. And it costs ¥5,110,000 before taxes. Converted to Malaysian Ringgit based on today's rate, that's: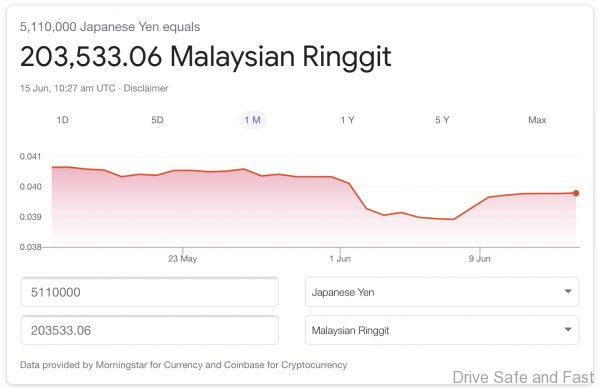 Just over RM200,000. The brochure says they can deliver a brand new car for RM385,000 within 6-16 weeks or 1.5 – 4 months. That leaves RM185,000 for shipping, taxes/duties, the free charging accessories and margins for the owner. Maybe this guy should have supplied the Thai police, who recently paid RM11.87 million to lease 7 Tesla Model 3 patrol cars for 5 years.
The seller also advertised colour options at exactly the price quoted by Tesla in Japan.

The default Pearl White Multi Coat comes standard.
Black, Grey and Blue are all cost options that, when converted at today's rate show zero margin for the seller:
The same can be said about the most expensive red option.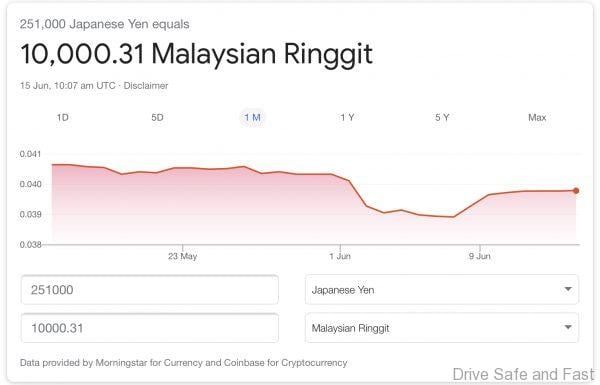 According to the website's car configurator, this base model Tesla Model 3 comes with an all-black interior, a 12-way electrically adjustable front seat, premium seats and trim, tinted glass, and a few other goodies. It even has Auto Pilot as standard.
So, in terms of pricing and spec, it looks like however put this thing together probably is basing it exactly on the Japanese entry-level model specifications. We did a reverse Google Image Search on the brochure and it didn't turn any leads up. Searching for the salesperson's number, however, did lead to a few interesting results. Whether by the same salesperson or not, this number has been used as far back as 2012, but more recently is linked to cosmetic surgery and high-end Japanese dining. Interestingly, there is one business where this number is linked that is auto-related. The website claims to be a business with a Japanese Tesla specialist mechanic involved. They say they are involved in Mobile Auto Repair Service, Domestic and Import Car Sales as well as Auto Parts Sales, but it seems to be more directed towards the Japanese domestic market than the Malaysian market. We're not going to leave his number here, but if you search the above link, you'll find one recurring Malaysian number and that's the seller's. He seems to go by either Billy or Rex.
If you want to give this guy a call for more information, please go ahead. But we do advise caution before putting down any kind of booking fee. Even if the price is right for you and you trust the seller, consider how you're going to get the car serviced, whether the warranty will be honoured, how road tax will be calculated, whether future insurance claims will be a problem and other issues surrounding electric vehicles.
To us, this deal looks just a little bit too good to be true. But, this is Bolehland, so anything is possible.