Automotive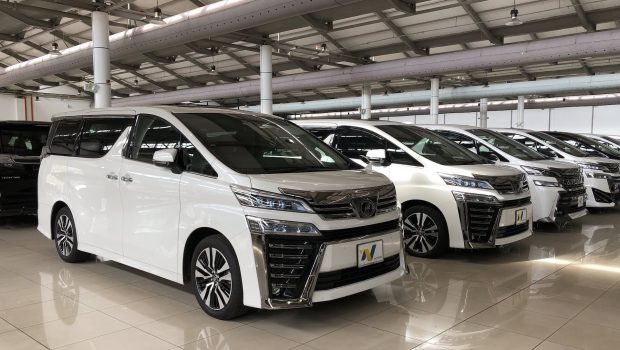 Published on July 1st, 2020 | by Daniel Sherman Fernandez
0
AP Holders Request Tax Breaks From MITI
Last week the Ministry Of International Trade And Industry (MITI) had a town hall meeting with Malaysia's used reconditioned car Approved Permit (AP) holders.
We were told that this was the first meeting to be held in 2020 and the Ministry took the trouble to invite each and every single AP holder individually and they did not send the invite directly to the biggest AP association, Pekema. All members attended diligently as they wanted to hear some good news from the new Ministry head, Y.B. DATO' SERI MOHAMED AZMIN ALI.
Due to Covid-19 lockdown in the months before, the sales of cars new, used and reconditioned in Malaysia came to a standstill. Then after the reopening of businesses, the government decided to simulate the automotive business by according a sales tax FREE holiday to local assembled cars (amounting to 10 per cent) and a sales tax holiday to imported car (amounting to 5 per cent).
Now this sales tax reduction assisted to bring the selling prices of new cars down and it stimulated the sales with showrooms around the country showing better than expected showroom traffic and increased confirmed sales. Yes, it was not as good as before Covid-19 but it gave breathing space to dealers and car manufacturers.
Unfortunately, this sales tax discount DID NOT assist used car importers at all because, with the drop in new car prices, buyers were finding better deals with new cars and they shunned used car importers (AP holders). The AP used car stocks were bought and imported in from Japan and England before the Covid-19 lockdown and they had already paid RM10,000 to MITI for the Approved Permits for each car imported into Malaysia.
So, the AP holders were asking for an import tax rebate from the government post Covid-19 to assist to bring their selling prices lower and to assist to clear their stocks which were sitting in bonded warehouses around the country.
Now, what transpired at the MITI town hall was not as good as expected for these many AP holders and this is now an issue for many of them who are sitting on stock that is ageing.
Will MITI and the Ministry Of Finance accord them the import tax rebate? It would mean a loss of millions for the government of Malaysia as each car imported in by reconditioned car AP holders pay 50 per cent tax, so for example, a used Toyota Wish from Japan which sells for between RM95,000 to RM105,000 to Malaysian buyers, has paid RM18,000 import tax to the Ministry of Finance.
So, with a high specification Alphard, the tax could be as high as RM90,000 each and for a full optioned Range Rover, about RM290,000 of taxes will be paid.
Total money received by the government from sold AP cars can be in the hundreds of millions and not forgetting the RM10,000 paid for each AP also.
So, should MITI accord them an import tax break to allow them to clear their existing stock like the new car manufacturers/dealers in Malaysia?