Automotive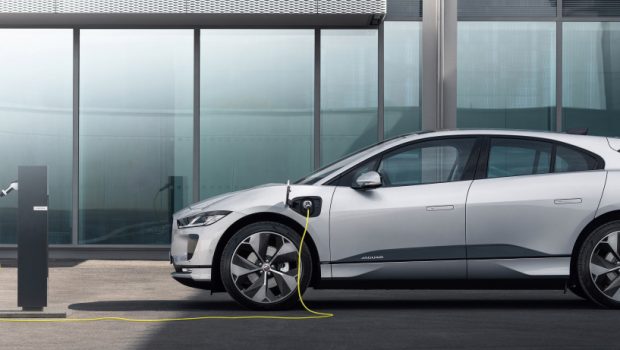 Published on July 16th, 2020 | by Daniel Sherman Fernandez
0
Jaguar I-Pace Now With Faster Charging Technology
For 2020, Jaguar engineers have worked on the all electric I-Pace to give it competitive cabin features to rival the BMW iX3, Tesla X and also the soon to arrive Mercedes-Benz EQC. Looking sleek and very stylish, the compact I-Pace attracts crossover buyers and this is the fastest growing segment in the mature car markets around the world.
Sadly, Jaguar Land Rover in Malaysia has yet to get a preferential pricing to make a business case to start selling this crossover in the country as there are no fixed import tax incentives from the government to launch this all electric crossover in Malaysia
PRESS RELEASE: Since its debut the I-PACE has won more than 80 global awards, including 2019 World Car of the Year, World Car Design of the Year and World Green Car, reinforcing its status as the Jaguar which tore up the rule book to become the first and best electric car of its kind.
With two Jaguar-designed electric motors at each axle, producing exceptional combined performance of 400PS and 696Nm, aluminium construction and a low centre of gravity, the I-PACE offers an unrivalled balance of all-wheel drive performance, refinement, luxury and agility – together with outstanding real-world range and day-to-day usability.
The Jaguar I-PACE now delivers even more technology to make living the electric life simpler and more rewarding than ever. This is the first Jaguar to feature the new Pivi Pro infotainment system. As intuitive to use as a smartphone, Pivi Pro is fast and responsive with enhanced EV navigation that can show you if nearby charging stations are available or in use, what they cost, and how long it will take to charge (market-dependent).
I-PACE now comes with an 11kW on-board charger as standard, enabling customers with access to three-phase electricity supplies to enjoy significantly faster charging: when connected to an 11kW wall box 53km/33 miles* of range (WLTP) per hour can be achieved, while a full charge from empty now takes only 8.6 hours – ideal for overnight charging at home. Customers in single-phase markets using 7kW wallboxes also benefit from competitive charging capability – up to 35km/22 miles of charge per hour, with a full charge taking 12.75 hours. When charging 'on the go', a 50kW charger will add up to 63km/39 miles in 15 minutes, whilst a 100kW charger will add up to 127km/78 miles over the same period.
With a focus on air quality, occupant well-being is prioritised, with cabin air ionisation now featuring PM2.5 filtration to capture ultrafine airborne particles and allergens. The I-PACE can even filter its cabin air before a journey begins.
The exterior design is enhanced with a new Atlas Grey grille tip finish and customers benefit from an enhanced paint palette, new range of wheels, and a luxurious new Bright Pack option, available on all models in the I-PACE range.
Smarter, faster and better connected:
The new Pivi Pro infotainment system is a highlight of the I-PACE's spacious, luxurious interior. The 12.3-inch high-definition virtual instrument cluster, 10-inch and 5-inch upper and lower touchscreens** and multi-function, haptic rotary controllers are matched to crisp, clean, contemporary graphics for an engaging, intuitive user experience.
Inspired by smartphones, Pivi Pro is easy to use, while its powerful processor and 'fast start-up' ensures the system is ready to go by the time you're in the driving seat. Supported by a built-in back-up battery, navigation initialisation takes just a few seconds.
The new and intuitive flat menu structure makes navigating the system easy with the features and functions you use regularly accessible via the home screen with just a click. The redesigned navigation system reduces the number of steps required to set a destination by half and customers are now able to pan and zoom in and out of the map with a pinch of the fingers, just as with a smartphone.
The 12.3-inch HD instrument cluster now features completely revised graphics to give an even clearer indication of battery state of charge, while changes to the predictive range calculation algorithm will deliver a more accurate and consistent estimate of vehicle range, while being more reflective of an individual's driving style.
I-PACE is now available with an optional wireless device charging pad beneath the 'floating' centre console. Wireless charging also includes signal boosting, ensuring the phone's signal remains stronger for longer. A Smartphone Pack with Apple CarPlay® is standard, as is Bluetooth technology which can pair two phones simultaneously ensuring you'll always be connected. The Smartphone Pack also includes Android Auto™ and Baidu CarLife, depending on market applicability, as standard.