Automotive
Published on July 15th, 2020 | by Subhash Nair
0
Mitsubishi Xpander Spied in Malaysian Dealership
Earlier today, Facebook user Jamaan Abd Rahman, posted spy shots of a black Mitsubishi Xpander being delivered to a local Mitsubishi authorised dealership. His post is already going pretty viral and according to sources, it's legit – that is indeed an Xpander on Malaysian soil!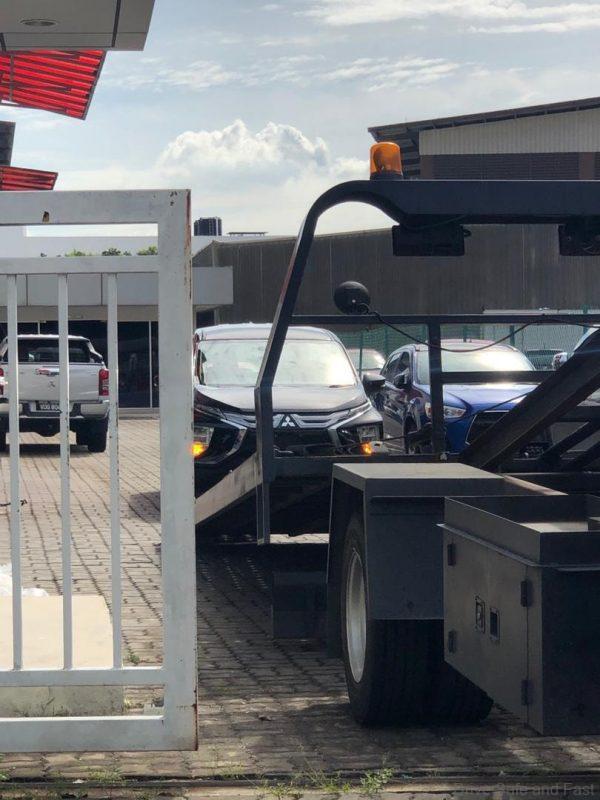 The Mitsubishi Xpander is a 7-seater MPV that we first saw at the 2017 Gaikindo Auto Show. The model spotted looks more like the facelifted model based on the shape of the grille and front bumper as well as the finishing of the grille.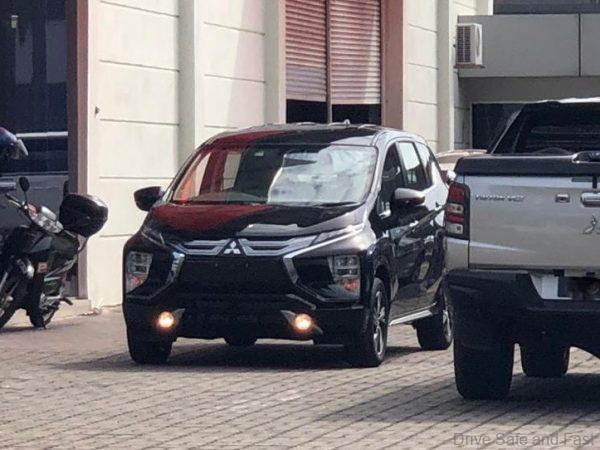 Mitsubishi has expressed their intention to expand production of the Xpander to Malaysia and Vietnam. Vietnam already produced more than 20,000 units of the Xpander starting last year and it looks like Malaysian production will begin soon too.
Think of the Xpander as a direct competitor to the Toyota Avanza and Nissan Grand Livina (though this is no longer offered in Malaysia). The Xpander also has a better chance at thriving in the Malaysian market with the Proton Ertiga being discontinued.
Like the Avanza, the Xpander comes with a robust, reliable 1.5-litre 4-cylinder petrol engine and a 4-speed automatic. A 5-speed manual gearbox is also available, though we have our doubts that this will enter our market. The engine puts out 103hp and 141Nm of torque. Enough to move its 1240kg of mass and a few passengers in tow. Just don't expect it to be an ideal touge machine going up or down Genting.
The Xpander measures 4.475m in length with a wheelbase of 2.775m. It's 1.75m wide and is about 1.7m tall. Interestingly, the Xpander is also the basis of the latest Nissan Livina, as synergies have been delivered since Mitsubishi was entered into the Renault Nissan Alliance. The Xpander is also available with crossover styling in other markets. This model is marketed as the Xpander Cross, but its differences are mostly aesthetic.
Here's how its ASEAN NCAP Safety Rating looks like for the 2018 year.
Vehicle Category
MPV
Number Of Airbag
2
Score
Rating
Overall
70.96/100.00
Adult Occupant Protection
28.14/36.00
Frontal Impact
14.22/16.00
Side Impact
13.92/16.00
Head Protection Technology
0.00/4.00
Child Occupant Protection
36.63/49.00
Frontal Impact
8.00/16.00
Side Impact
8.00/8.00
Safety Assist
9.50/18.00
Effective Braking & Avoidance
5.50/8.00
Seatbelt Reminders
3.00/6.00
Blind Spot Technology
0.00/2.00
Advanced SATs
1.00/2.00