VOTY
Published on July 9th, 2020 | by Subhash Nair
0
VOTY 2020//Crossover of the Year – Mazda CX-30
Crossovers have come to define the entire direction of the car market. These give manufacturers an opportunity to play around with the availability of all-wheel drive and front-wheel drive configurations, they get to experiment with bold design choices, and even launch new nameplates that may appeal to buyers looking to distance themselves with car industry norms. More importantly, it gives manufacturers a shot at expanding their volumes where sedans and hatchbacks variants may underperform. We feel this is why the CX-30 is so important and deserves a win here.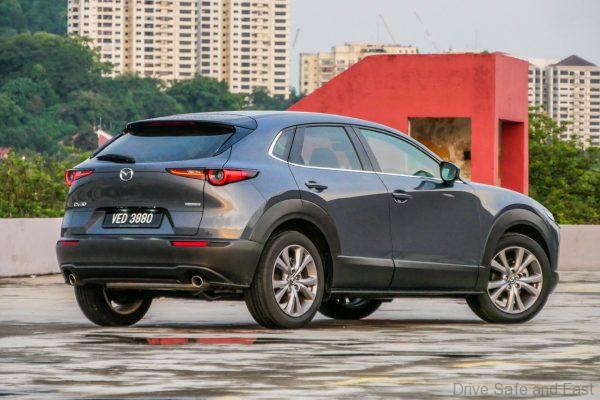 Inside, Mazda got lots of things right in the CX-30, just as they did in the 3. The integration between digital and analogue elements in the instrument cluster is perfectly done. More nuanced and well thought out than some 'real' premium car makers do it, actually. The dashboard has some very interesting lines as well, with every line being as functional as it is aesthetically pleasing.
Doubtless Mazda impressed the fans when the 3 Sedan and Liftback models were released. The buying market, however, failed to see the appeal. With the CX-30, Mazda have the opportunity to make some of those sales back, as small families are more likely to look at something small as long as it's SUV-shaped. And as enthusiasts, none of us could find clear evidence that the CX-30 performed any worse than its 3 cousins.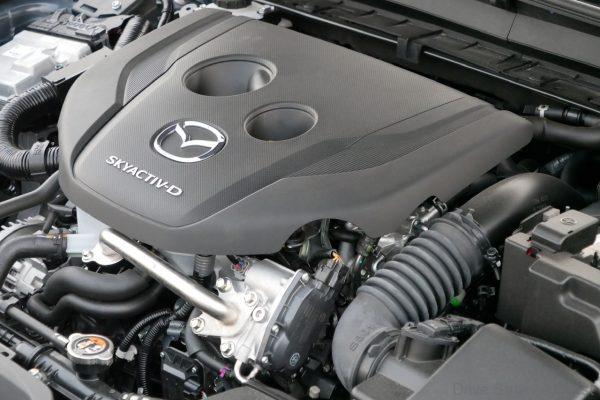 In fact, from some angles, the lines worked even better with this silhouette. We even think the CX-30 has what it takes to draw potential premium buyers away, saving them tens of thousands of Ringgits while still delivering a vehicle that looks and feels expensive.
If you were already looking at a CX-5 and are satisfied with the package, we'd say stick with your decision. However, if you were considering a Mazda3 or a premium compact crossover costing over about RM50,000-100,000 more, you should definitely give the CX-30 a shot and ask yourself where you could put that money saved.
Mazda CX-30 2.0 Skyactiv-G Specifications
Engine: Inline-4, 16 Valve, DOHC
Capacity: 1998 cc
Gearbox: 6-speed Conventional Automatic
Max power: 162 hp @ 6000 rpm
Max torque: 213 Nm @ 4000 rpm
Top Speed: 196 km/h
Price: RM143,059
Mazda CX-30 1.8 High Skyactiv-D Specifications
Engine: Inline-4, 16 Valve, DOHC, Diesel
Capacity: 1759 cc
Gearbox: 6-speed Conventional Automatic
Max power: 114 hp @ 4000 rpm
Max torque: 270 Nm @ 1600 rpm
Top Speed: 183 km/h
Price: RM172,943.59
About the VOTY Awards 2020
The Vehicle of the Year (VOTY) Awards is sponsored by Allianz Malaysia Berhad and is judged by Daniel Sherman Fernandez, Ross Hadi, Amirul Mukminin and Subhash Nair from Drive Safe and Fast (dsf.my) and GohedGostan.com.
The selection process is simple and clean. All cars launched in Malaysia within 13 months of our cutoff date are eligible for entry. We contact all car brands officially operating in Malaysia and ask them for test cars for each of our judges. There's no participation fee, no tables to buy, no package deals — nothing. Any judge who drives an eligible car gets to vote for it. A simple majority is all it takes for a vehicle to win in a given category.
The categories are kept as consistent as possible from year-to-year with some modifications when a certain category is not adequately represented or is over-represented in that particular year. You can view the categories over the years by looking through our "VOTY" tab on the dsf.my page.
Our title sponsor Allianz recognises the integrity of our team and all players involved in deciding on winners and leaves all decisions to us regarding the winners. We hope our readers appreciate the efforts of all parties involved and provide us with feedback on how we can further improve on this.
This year, due to the COVID-19 pandemic, we've had to postpone our VOTY awards presentation and have instead decided to stream it LIVE on facebook and youtube. This would make VOTY the first automotive awards show to be streamed live in ASEAN as far as we can tell.