Cars
Published on April 13th, 2020 | by Subhash Nair
0
Mazda CX-30 1.8 D High: Priced to Fight Premium Competitors
The CX-30 is a brand new nameplate from Mazda with no real history. Thus, it's important to give a little bit of context before we begin this review.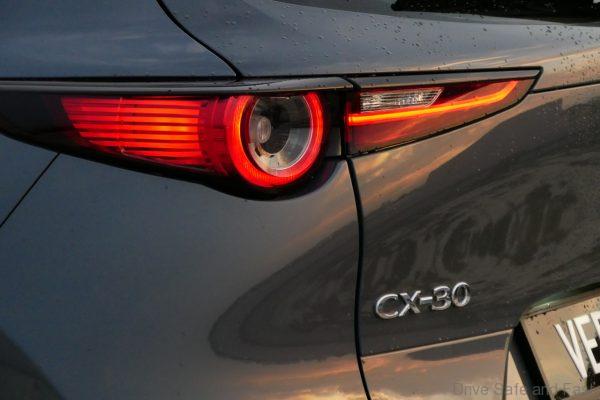 The CX-30 is essentially the all-new Mazda3, but in a crossover bodystyle. You may be thinking, isn't this segment what the CX-5 is for? Well, there are some differences here.
CX-5 is based on the previous generation of SKYACTIV architecture. CX-30 is based on the latest generation, which debuted in the Mazda3. There are many engineering improvements (we'll talk about some of them below)
The CX-5 is larger in every way (155mm longer, 45mm wider, 135mm taller, 45mm longer wheelbase, 131kg heavier, 12L larger boot, 5L larger fuel tank)
The CX-5 is locally-assembled while the CX-30 is made 100% in Japan
In Malaysia, the CX-30 is only available with the 2-litre naturally-aspirated petrol or 1.8-litre turbo diesel engine. The CX-5 gets the same 2-litre petrol, but can also be optioned with a 2.5-litre n/a, 2.5-litre turbo or 2.2-litre diesel.
AWD variants of the CX-5 are available in Malaysia. The CX-30 only comes here in front-wheel drive configuration
The CX-30 is slightly more expensive than the CX-5 at every spec level
Essentially, if you like the way Mazdas drive and want the most bang for your buck, you should look at a CX-5. But if you're willing to trade space to sample something that looks and feels more premium, the CX-30 may be for you. It's clear Mazda are aiming the CX-30 at more upmarket competitors like the aging Mercedes-Benz GLA, BMW X1, Audi Q3, Volvo XC40 and Lexus UX.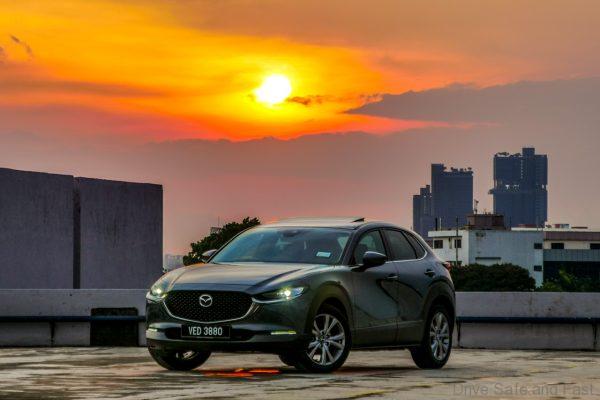 Sitting inside the car, you can immediately tell the difference in material quality and construction between this car and the CX-5. Signal stalks are fully moulded (older Mazda signal and wiper stalks have incomplete plastic mouldings behind them), the design flows better, colour choices are more bold, and the layout and feel of the infotainment system and its controls are more intuitive.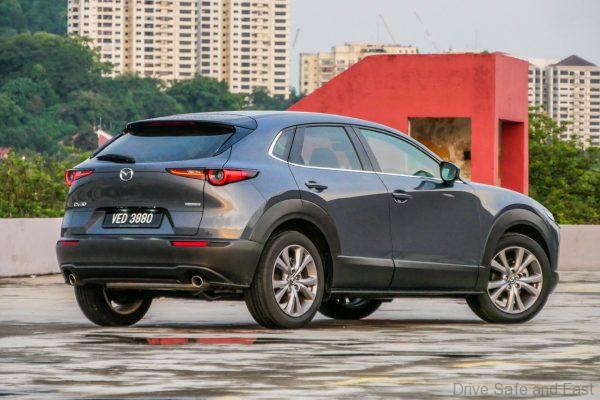 Compared to 3, the CX-30 sits a little higher, has plastic body cladding on the lower half of its bodywork, and there are some design tweaks, especially to the rear hatch. But for the most part, it's almost identical to the 3. And just like the Mazda 3, the CX-30 is only available in Malaysia as a fully-imported model from Japan, but we'd say the pricing is for the CX-30 makes a bit more sense than the 3. Another difference between the 3 and the CX-30 is that in Malaysia, the CX-30 is offered with a 1.8-litre diesel engine while the 3 only gets 1.5 or 2-litre petrol engines.
Performance
The model we got our hands on was, in fact, that new 1.8 diesel. Mazda's SKYACTIV-D diesel engine have a rather unique character to them. They manage to spread the torque out across more of the low-to-mid end of rev range instead of offering it all at once. In a lot of commercial diesel applications, it usually makes sense to make a lot of that torque available as soon as possible to move heavier loads. But in passenger cars, diesels are tuned to be easier to live with. To be honest, we rarely get diesel-powered passenger cars in Malaysia. But we feel that Mazda did a great job tuning it as it works great in both traffic and open roads.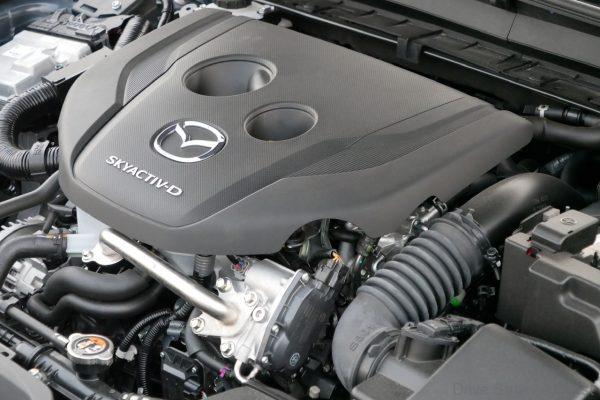 Driving the Mazda 3 1.5-litre petrol and this exposes just how differerent of a driving character these two vehicles can have, and how great they can perform at these two extremes. While the 1.5-litre petrol in the Mazda 3 gave the car a very rev happy, engaging, "slow car-fast" experience, what we got from the 1.8-litre diesel in the CX-30 was an unrelenting highway cruiser that would keep gather speed as long as you wanted it to. In both cases, Mazda's new 2nd generation SKYACTIV architecture played a vital role.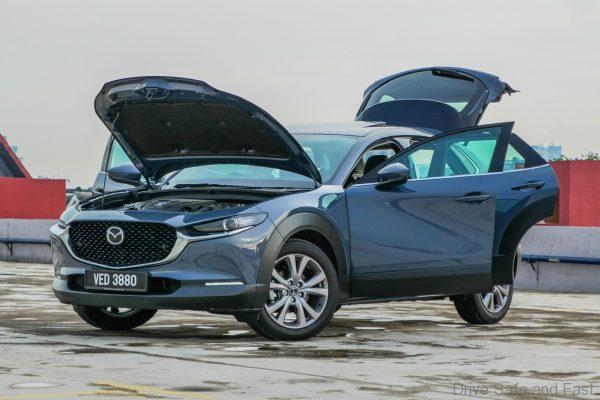 Some of the improvements shared with us by Mazda engineers during our track day at Sepang with the new Mazda3 are as follows:
New damping wellbond that uses adhesive to reduce vibrations throughout the body
Front suspension caster angle and caster trail increased for better straight line stability
Fewer holes stamped into the chassis that are used to ease production, this improves NVH quality
Redesigned A-pillar for better visibility
Redesigned centre tunnel and MZDCONNECT interface and cupholder layout for better ergonomics
Minimised Human-Machine Interface, more attention paid to driving
Redesigned seat to more effectively send feedback to the driver
This translates to a driving experience that, while not sportscar quick, is sportscar fun. And while it's not as luxurious as an E-Class, the NVH qualities and damping here is extremely uncommon in this size. Mazda essentially rethought car making just to bring out some of these qualities. This is of course part of the reason why the car's so expensive.
Design
The sibling to the CX-30, the Mazda3, was recently awarded World Car Design of the Year. While the two are quite similar and taste is subjective, I really don't think the company did quite a good a job on the CX-30.
And that's down to the plastic cladding on the bottom half of the vehicle. It's a tad too thick. Yes, this is meant to evoke a 'cross-country' look you find on wagon-crossovers like the Volvo V70 XC but the CX-30 simply lacks the length to pull it off. I would argue that it's also a tad too curvy and fashionable to pull off this rugged look.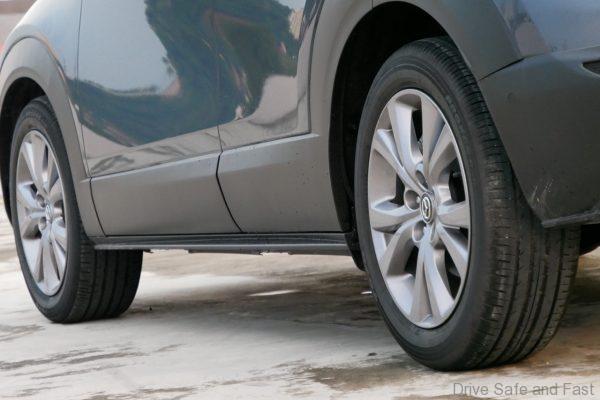 Take a look at the CX-5's modest of plastic cladding versus the CX-30's.
That being said, it's not an awful look and some may actually prefer the CX-30's aesthetics over the Mazda3's. In any case, the rest of the car is rather functional and nice to look at. Metalwork is beautiful, especially when viewed in the right light.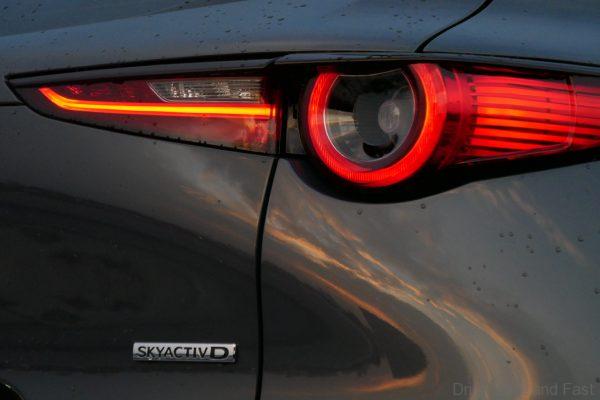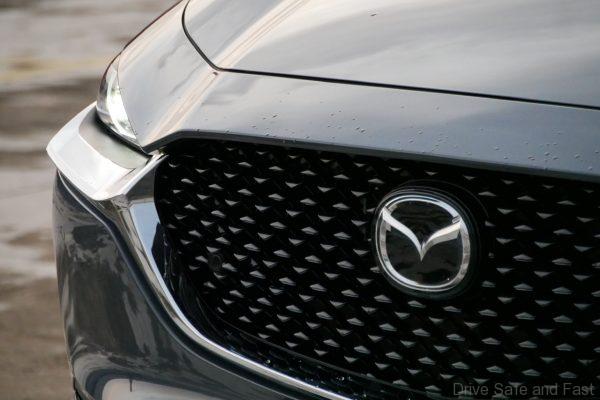 Inside, Mazda got lots of things right in the CX-30, just as they did in the 3. The integration between digital and analogue elements in the instrument cluster is perfectly done. More nuanced and well thought out than some 'real' premium car makers do it, actually. The dashboard has some very interesting lines as well, with every line being as functional as it is aesthetically pleasing.
One thing Mazda could improve on in future models is construction. While it's sufficient, the clasps and hinges lack the kind of weighiness one would find in something more teutonic. Even Korean carmakers like Hyundai and Kia are starting to get this 'solid' feel right on their interiors. Mazda gets many of the intricacies, layout and look right, but the interior sound and feel is still half a step behind European and Korean makes. It could be one of the few things holding the company back from achieving the true 'premium carmaker' status they've coveted for so long.
Value
Value is perhaps the CX-30's biggest challenge. With a 1.8-litre turbo diesel under the hood, the price comes up to RM173K, which is extremely tough to justify. To us, the best value-for-money Mazda has been the CX-5 2.5 GLS (non-turbo) as it comes with most of the bells & whistles one could ask for while having just the right amount of power and still keeping its price under RM170,000.
But think about it this way, the CX-30's slightly higher price does in fact trade space for spec. It comes with a new version of GVC called GVC Plus, it has an additional airbag for the driver's knees, autonomous braking (SCBS) works in reverse, there's Lane Keeping Assist, Memory function for the driver's seat adjustment, a sunroof, a larger and better infotainment system, and so much more.
As we also mentioned, the new Skyactiv chassis has been reengineered for better NVH and responsiveness and jumping between the two vehicles, you'll see where the new CX-30's qualities are. It's a better car overall, though smaller and less value oriented.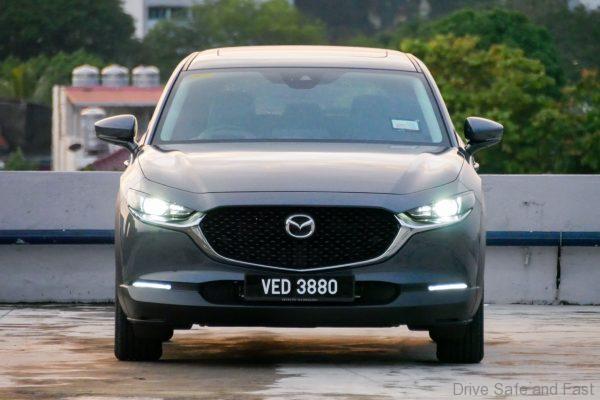 If you were already looking at a CX-5 and are satisfied with the package, we'd say stick with your decision. However, if you were considering a Mazda3 or a premium compact crossover costing over about RM50,000-100,000 more, you should definitely give the CX-30 a shot and ask yourself where you could put that money saved.
Mazda CX-30 1.8 High Skyactiv-D Specifications
Engine: Inline-4, 16 Valve, DOHC, Diesel
Capacity: 1759 cc
Gearbox: 6-speed Conventional Automatic
Max power: 114 hp @ 4000 rpm
Max torque: 270 Nm @ 1600 rpm
Top Speed: 183 km/h
Price: RM172,943.59