VOTY
Published on July 9th, 2020 | by Subhash Nair
0
VOTY 2020//Executive Sedan of the Year – Lexus ES 250
An executive sedan has a lot of factors to balance. It must have some elements of a luxury sedan, yet not cost as much. It must be priced beyond the reach of most of the middle class to maintain exclusivity, yet not be too much of a headache to maintain.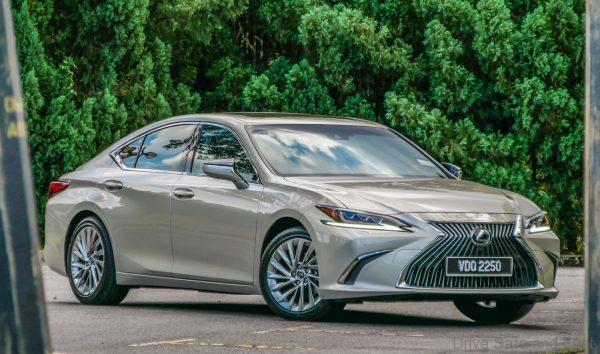 It's a tough game and most of the European makes have opted to go for the leasing model to keep the balance more manageable. Lexus, however, have managed to create a car with that balance, and it's one that owners won't hesitate to buy, own and keep for a decade or so. That's what you get on the all-new Lexus ES 250.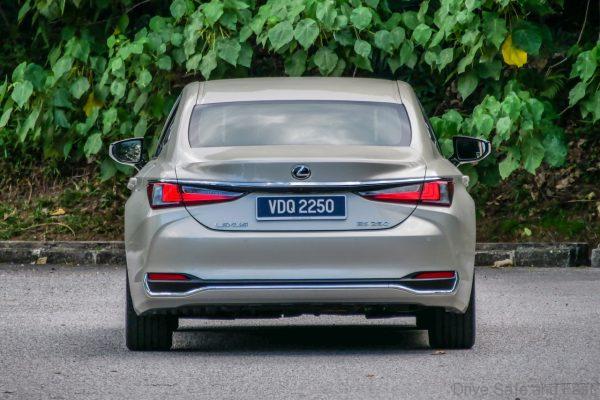 Inside, use of material is great. Everything within arms reach feels expensive and solid. They've paid attention to things direct rivals often forget. Carpets are plush, almost 2 cm thick in places. Front passenger seat adjustment can be done by those in the rear.
Door handles resemble those seen on the LC 500 supercar. Even the digital animations on the climate control unit are smooth. And that single knob for Audio power, volume and FM tuning has the weight and feel of a high-end home audio system. It's beautiful to use.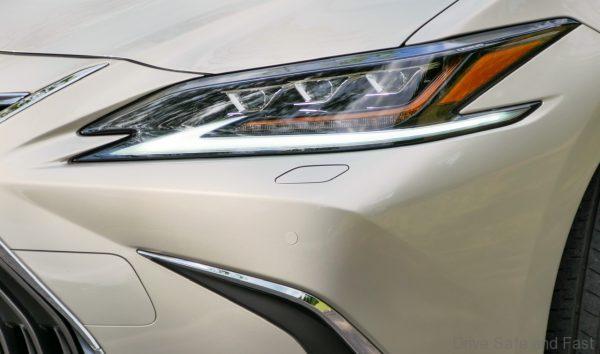 The engine in here is a 2.5-litre A25A-FKS inline 4 producing 204 horsepower and 247Nm of torque. That's not particularly high output, but it manages to get the ES up to speed in a timely manner. The 8-speed automatic is quick and reactive. Most of the time though, the ES 250 prefers being driven at a steady and predictable pace. This is a luxury sedan, and not a sport sedan, so Lexus has kept performance adequate rather than excessive. Still, 0-100km/h in 9.1 seconds and a top speed of 210km/h hardly makes the ES a slouch given it weighs 1660kg.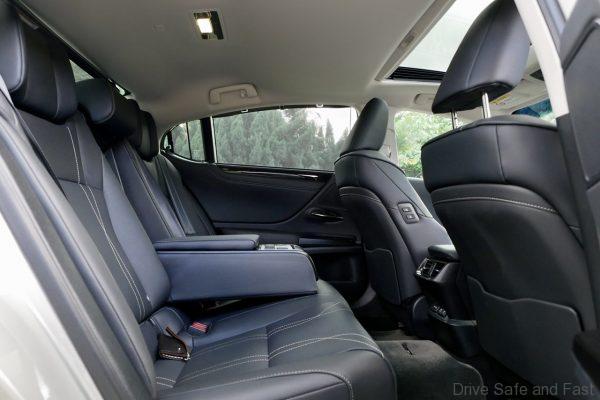 The ES has long fought off larger, more established marques while relying on a more conventional, spacious setup. Some people put it down because of this, but anyone who has actually experienced driving the ES back to back with its traditional rivals knows that Lexus know what they're doing. In everything but perception, the Lexus ES is a superior vehicle. We have to acknowledge that this year with this award.
Lexus ES 250 Specifications
Engine: Inline-4, 16-Valve, DOHC, Petrol
Capacity: 2487 cc
Gearbox: 8-speed Automatic
Max power: 204hp @ 6600rpm
Max torque: 247Nm @ 5000rpm
Top Speed: 210km/h
0-100 km/h: 9.1 seconds
Price: RM332,888
About the VOTY Awards 2020
The Vehicle of the Year (VOTY) Awards is sponsored by Allianz Malaysia Berhad and is judged by Daniel Sherman Fernandez, Ross Hadi, Amirul Mukminin and Subhash Nair from Drive Safe and Fast (dsf.my) and GohedGostan.com.
The selection process is simple and clean. All cars launched in Malaysia within 13 months of our cutoff date are eligible for entry. We contact all car brands officially operating in Malaysia and ask them for test cars for each of our judges. There's no participation fee, no tables to buy, no package deals — nothing. Any judge who drives an eligible car gets to vote for it. A simple majority is all it takes for a vehicle to win in a given category.
The categories are kept as consistent as possible from year-to-year with some modifications when a certain category is not adequately represented or is over-represented in that particular year. You can view the categories over the years by looking through our "VOTY" tab on the dsf.my page.
Our title sponsor Allianz recognises the integrity of our team and all players involved in deciding on winners and leaves all decisions to us regarding the winners. We hope our readers appreciate the efforts of all parties involved and provide us with feedback on how we can further improve on this.
This year, due to the COVID-19 pandemic, we've had to postpone our VOTY awards presentation and have instead decided to stream it LIVE on facebook and youtube. This would make VOTY the first automotive awards show to be streamed live in ASEAN as far as we can tell.