VOTY
Published on July 9th, 2020 | by Subhash Nair
0
VOTY 2020//Luxury SUV of the Year – Volvo XC90 T8
When it comes to Luxury SUVs, we actually have a bit of an overlap in sizes. To be fair, many of these different classes share many underpinnings, including platforms, engines, gearboxes and sometimes suspension components. This year, we give the award to one of the largest and most functional in the segment, the Volvo XC90 T8 facelift model.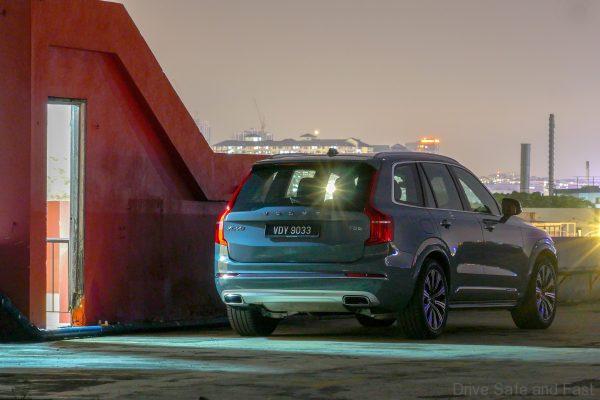 Aesthetically, there are very few changes to the XC90 with this update. The exterior sees the introduction of a concave grille was first shown on the S90. Bumper lips have also been revised mildly. The facelift also brings new rim designs to the XC90.
The subtlety of design changes continues inside. In fact there may only be one change in here that's perceivable and that's to the Orrefors crystal gear selector knob. There may also be a slight alteration to the gear selector, which can now be used for manual sequential gear selection by moving it to the left or right while in 'D'.
As before, the XC90 is pretty incredible in terms of performance. Think about this, it manages to sip 2.1 litre/100km AND it can do 0-100km/h in 5.6 seconds DESPITE weighing 2350kg. That's a feat of engineering that would have been impossible a decade ago. What's more, the XC90 is extremely comfortable and with just enough steering feedback at high speed to give you the confidence to drive it a little hard. While not quite as sporty as one of Porsche's Cayennes or BMW's larger SUVs, it can definitely hold its own against those two.
There's definitely something special about the XC90. And we know that because if you buy any other Volvo model, you may get this question: "why didn't you buy the equivalent BMW or Mercedes-Benz competitor?"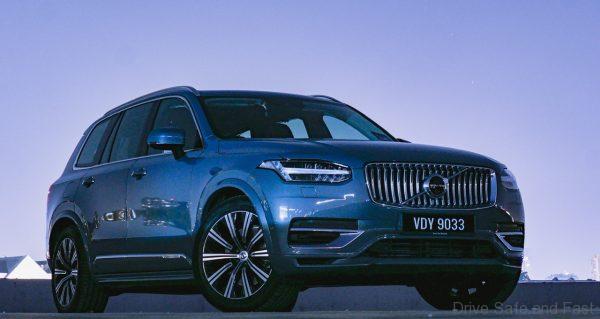 ONLY the XC90 dominates this particularly large, premium SUV space. Yes, at one point BMW had a direct X5 competitor, but that has now been replaced by an overpriced CBU model with no PHEV alternative. The Mercedes-Benz GLE was never really seen as a viable alternative to either of these vehicles as it was not locally-assembled. So right now, Volvo is the only brand with a vehicle in this segment and despite that they've not been predatory with the pricing. Which is why the judges found it easy to decide on a winner here.
Volvo XC90 T8 Inscription Plus Specifications
Engine: Inline-4, 16-Valve, DOHC, Turbo-, Supercharged petrol PHEV
Capacity: 1969cc
Gearbox: 8-speed Conventional Automatic
Max power: 320hp @ 5700rpm (87hp electric)
Max torque: 400Nm @ 2200rpm (240Nm electric)
Top Speed: 230km/h
0-100 km/h: 5.6 seconds
Price: RM409,888
About the VOTY Awards 2020
The Vehicle of the Year (VOTY) Awards is sponsored by Allianz Malaysia Berhad and is judged by Daniel Sherman Fernandez, Ross Hadi, Amirul Mukminin and Subhash Nair from Drive Safe and Fast (dsf.my) and GohedGostan.com.
The selection process is simple and clean. All cars launched in Malaysia within 13 months of our cutoff date are eligible for entry. We contact all car brands officially operating in Malaysia and ask them for test cars for each of our judges. There's no participation fee, no tables to buy, no package deals — nothing. Any judge who drives an eligible car gets to vote for it. A simple majority is all it takes for a vehicle to win in a given category.
The categories are kept as consistent as possible from year-to-year with some modifications when a certain category is not adequately represented or is over-represented in that particular year. You can view the categories over the years by looking through our "VOTY" tab on the dsf.my page.
Our title sponsor Allianz recognises the integrity of our team and all players involved in deciding on winners and leaves all decisions to us regarding the winners. We hope our readers appreciate the efforts of all parties involved and provide us with feedback on how we can further improve on this.
This year, due to the COVID-19 pandemic, we've had to postpone our VOTY awards presentation and have instead decided to stream it LIVE on facebook and youtube. This would make VOTY the first automotive awards show to be streamed live in ASEAN as far as we can tell.