Automotive
Published on March 27th, 2020 | by Subhash Nair
0
Volvo XC90 T8 Inscription Facelift Review: No Competition
There's definitely something special about the XC90. And we know that because if you buy any other Volvo model, you may get this question: "why didn't you buy the equivalent BMW or Mercedes-Benz competitor?"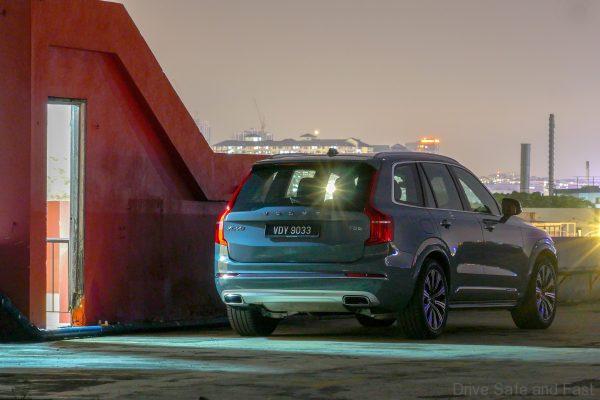 Really, think about it. If you buy an S60, you're giving up on the legendary 3-Series. If you go for an S90, you won't experience Benz at its prime in the E-Class. But if you buy an XC90, you are undoubtably picking the most experienced premium SUV builder in the business.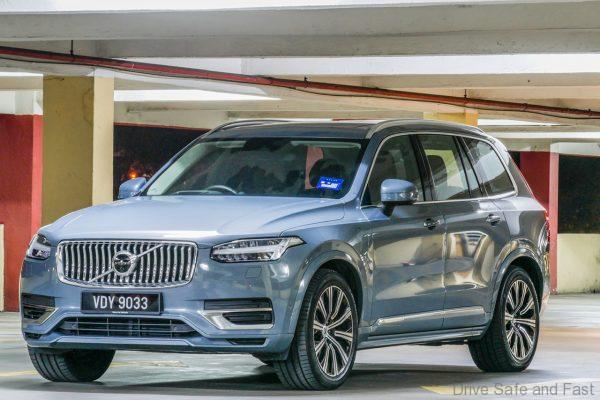 ONLY the XC90 dominates this particularly large, premium SUV space. Yes, at one point BMW had a direct X5 competitor, but that has now been replaced by an overpriced CBU model with no PHEV alternative. The Mercedes-Benz GLE was never really seen as a viable alternative to either of these vehicles as it was not locally-assembled. So right now, Volvo is the only brand with a vehicle in this segment and despite that they've not been predatory with the pricing.
This facelifted model sees NO price increase over the original models which debuted in Malaysia back in 2014. Yet there are tangible improvements here. First and foremost, the hybrid battery capacity has increased from 10.4kWh to 11.6kWh, allowing for 50km of pure electric driving on a full charge. In addition to this, a brake-by-wire battery charging system has also been added.
Aesthetically, there are very few changes to the XC90 with this update. The exterior sees the introduction of a concave grille was first shown on the S90. Bumper lips have also been revised mildly. The facelift also brings new rim designs to the XC90. The subtlety of design changes continues inside. In fact there may only be one change in here that's perceivable and that's to the Orrefors crystal gear selector knob. There may also be a slight alteration to the gear selector, which can now be used for manual sequential gear selection by moving it to the left or right while in 'D'. I believe this was first introduced in the XC40.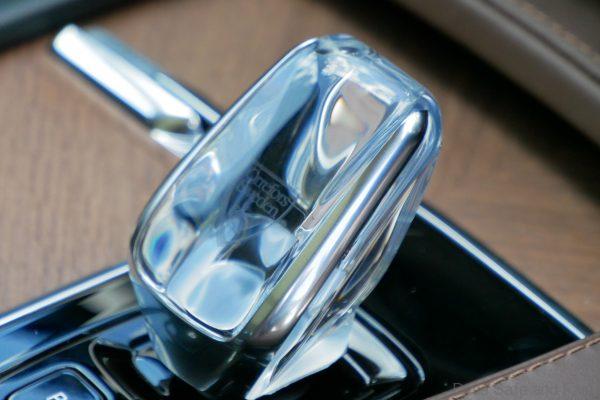 As before, the XC90 is pretty incredible in terms of performance. Think about this, it manages to sip 2.1 litre/100km AND it can do 0-100km/h in 5.6 seconds DESPITE weighing 2350kg. That's a feat of engineering that would have been impossible a decade ago. What's more, the XC90 is extremely comfortable and with just enough steering feedback at high speed to give you the confidence to drive it a little hard. While not quite as sporty as one of Porsche's Cayennes or BMW's larger SUVs, it can definitely hold its own against those two.
Seating for the first two rows is excellent, and sufficient for children and small teenagers in the 3rd row. We used the XC90 to transport some items and found its ability to fold seats down exceptionally useful. With the 2nd and 3rd row down, we had a rather cavernous volume of space to work with.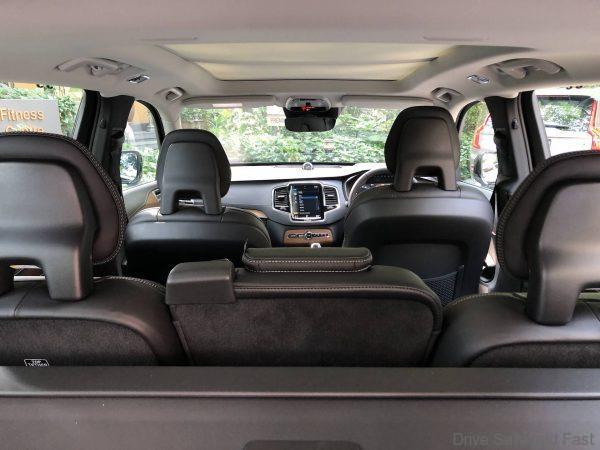 As expected in this category of vehicle, the interior looks and feels properly premium. Open pore wood, stylish Bowers & Wilkins speaker grilles, a huge panoramic sunroof and sophisticated minimalist design throughout create a sense of cosiness in the XC90. But it's a familiar sensation, as that redesigned Orrefors gear knob we mentioned earlier is really the only discernible way to tell new from old.
But hey, perhaps this is a good thing. Many premium car makers have taken to extensive facelifts and minor full model changes over these last few years. Take how much the W212 E-Class changed in its facelift and how little the G30 5-Series design moved forward from the F10's. Volvo saving a bigger design leap for the next XC90 makes more sense as it also doesn't put pressure on current owners to get the absolute latest in looks. It really did age well in any case.
As for value, well RM400,000 is no small amount of money. But I feel the XC90 justifies its place in the market for a few reasons. Firstly, like we mentioned earlier, it dominates a spot in the market without ANY competitors yet Volvo Car Malaysia have not exploited pricing. Secondly, it's the sort of vehicle that's frugal enough to be driven around solo, large enough for a family road trip and premium enough to be chauffeured to the embassy in. It ticks all three boxes where many other vehicles at this price point must give up at least one. Volvo's replacement hybrid batteries cost RM45,000 out of warranty but the company has yet to receive a single warranty claim on these batteries. So they're likely to last the vehicle's lifespan.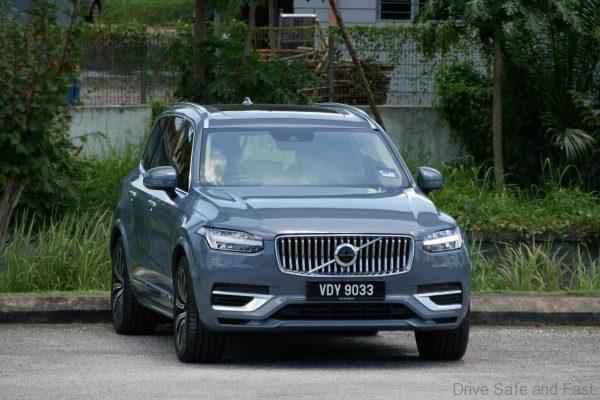 Volvo XC90 T8 Inscription Specifications
Engine: Inline-4, 16-Valve, DOHC, Turbo-, Supercharged petrol PHEV
Capacity: 1969cc
Gearbox: 8-speed Conventional Automatic
Max power: 320hp @ 5700rpm
Max torque: 400Nm @ 2200rpm
Top Speed: 230km/h
0-100 km/h: 5.6 seconds
Price: RM409,888