Cars
Published on August 17th, 2020 | by Subhash Nair
0
Mercedes-Benz GLE 450 4MATIC Review: Another CBU Boo-Boo?
I think before we begin this review, I have to disclose that the first generation GLE (called the M-Class, or ML) was one of my favourite vehicles as a kid. It was more to do with the second Jurassic Park movie than anything else.
I wasn't really an authority on off-roaders at age 9 (I'm still not at 29). Driving the latest instalment felt like… important to me. It was like meeting one of your childhood heroes. And you know what they say about meeting your heroes…
The GLE 450 isn't actually a bad car. In fact, of its competitors – the Volvo XC90 and BMW X5, I actually think it has the most interesting looks. Mercedes-Benz designers have opted to stick to the curves established in the rather successful GLC in this much larger package. What we get is a rather unique looking SUV shape that looks MUCH smaller than it is. In fact, the only part of the design that reminds me of the old M-Class is the forward-angled C-pillars finished in the vehicle's body colour.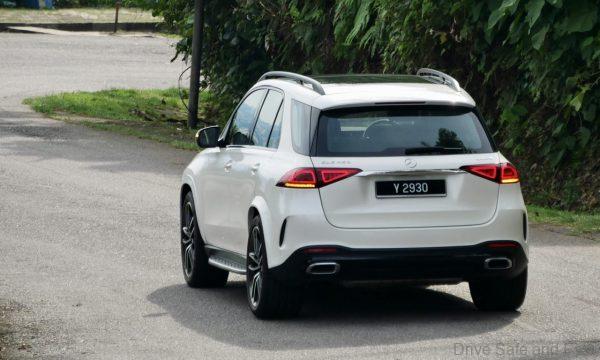 With the current 'Sensual Purity' design language, you get a GLE that's a little leaner and more aggressive than before. We get black highlights on the exterior with the AMG Line bodykit and Night Package. The head and tail-lights have angular outlines but soft 3-dimensional curves to their housings.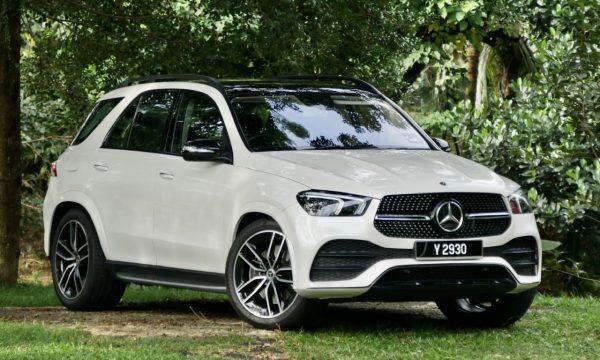 Finally, there's an octagonal grille that sits above a mixture of real and closed off vents on the bumper. This face gives the GLE a somewhat recognisable front 'graphic', but I just don't think it's as iconic as some of its predecessors given how closely Benz vehicles resemble each other nowadays. But overall, in terms of design I think the GLE 450 AMG Line scores pretty well and is comfortable to look at despite its size.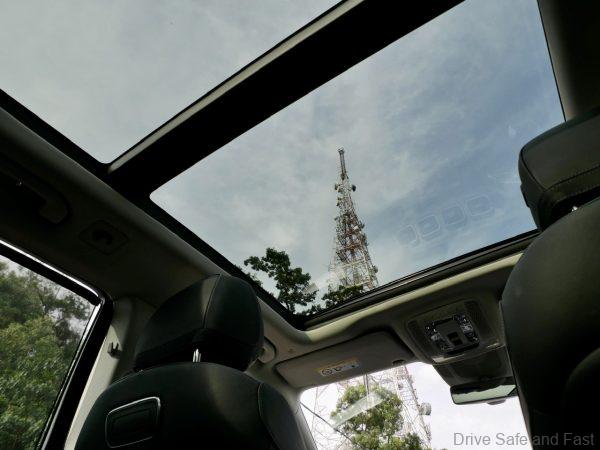 What's more, the GLE is extremely dynamic for a car of its weight. The E-Active Body Control system on here is said to work wonders off-road, but we were impressed at just how good it was at managing things on-road too. It features a lot of the tech we see on the S-Class.
Unavoidable Comparisons
That said, as a whole the GLE is extremely hard to recommend. Take a look at its pricing against its rivals and you'll see what we mean. The GLE 450 4MATIC AMG Line comes in at RM584,720.58 after the 5% SST discount where the BMW and Volvo take their CKD pricing incentives AND 10% SST discount and go for RM440,745.00 and RM391,150 respectively.
Let's be clear, none of these cars are inexpensive, but it's clear some brands are trying harder in this segment than others. Think about this as well. BMW brought in the non-hybrid, fully-imported X5 xDrive40i for RM618,800 in mid 2019. By mid 2020, they had a PHEV, locally-assembled X5 xDrive45e available here. Mercedes-Benz showed this particular vehicle in March 2019 and still hasn't indicated a shift towards local assembly.
On Its Own Merits
As tough as it is, we have to soldier on with this review without making any more comparisons. After all, there are clearly huge Mercedes-Benz fans in Malaysia, and with leasing schemes the price difference may not matter to some folk. In that case, the additional exclusivity could be worth something.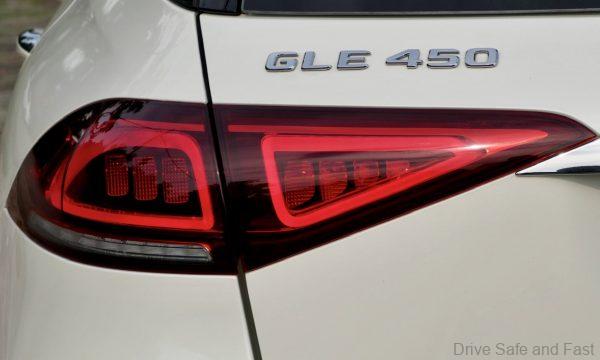 So let's take a look at some of the car's merits. First of all, that powertrain is extremely impressive. It comes with a 9G TRONIC gearbox, 4MATIC all-wheel drive, and a 3-litre inline 6 with an Integrated Starter Generator and Electric Compressor working off a 48V system. If that sounds complicated, well, it is. But it's complicated for a reason.
Most manufacturers have tried stepping down to smaller displacement petrol engines but Mercedes-Benz have decided to reintroduce the inline 6 with a relatively large 3-litre displacement. Naturally there are two advantages to this. Firstly, the inline-6 engine is one of the most balanced, smoothest configurations available, they're just more costly to make than inline-4 engines and don't normally fit in front-wheel drive vehicles. Secondly, a larger displacement engine is able to deliver more torque and power at lower revs.
As if that was not enough, Mercedes-Benz engineers also added a turbocharger AND an electrically-driven auxiliary compressor. These technologies help the engine feel light and responsive. Drive an older 3-litre, inline-6 Benz WITHOUT turbo and supercharging and you'll know what we mean.
The Integrated Starter Generator (ISG) system is pretty neat too. Using sophisticated programming, in ECO mode, the GLE 450 can go into 'Gliding' mode with the engine off. So, imagine you're driving along at 110km/h and you're at a stretch of highway where you feel you need to relax a little. With the foot off the throttle, the engine completely shuts off and the 9G-TRONIC gearbox is fully capable of spinning freely at this point. The car will lose SOME speed, but it's sort of like being in Neutral with the engine off – losses are minimal. The moment there's some change in inclination or driver input, the ISG is able to get the engine started at exactly the correct revs almost instantaneously. Remember the era where hybrid cars would have their petrol/diesel motors shudder to life ungracefully? That problem is resolved here.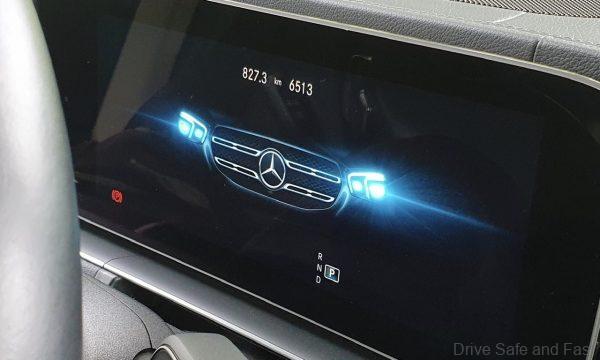 So, yes it's a complicated powertrain. But the objective was to make the smoothest, most fuel-efficient powertrain they could short of it being fully-electric and I think they succeeded. I was able to take this car for a day of filming with Autophiles Malaysia, down from KL to JB and back to KL again all on one tank of petrol. Pretty remarkable for an SUV weighing over 2200kg.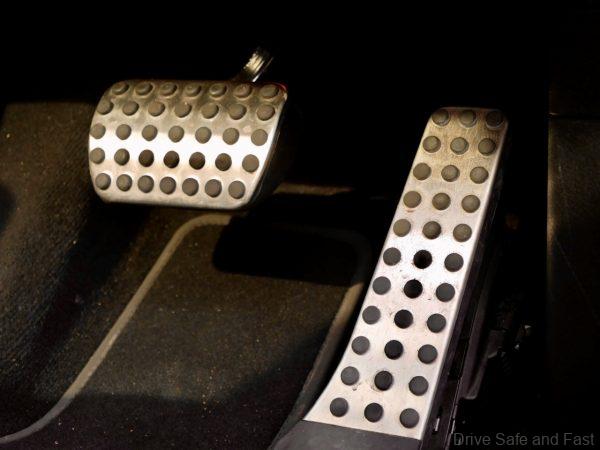 And like we mentioned before, the air suspension in the GLE 450 is second to none. The car lightens up so much and drives like something half its size when you ask it to. It's also remarkably comfortable, though it doesn't do quite as good a job as the S-Class does at completely isolating the occupants from the road surface. Going over potholes, speedbumps and road imperfections is still something everyone in the car is going to perceive – so 'Magic Carpet Ride', it is not. It's still very comfortable, just not something particularly noteworthy.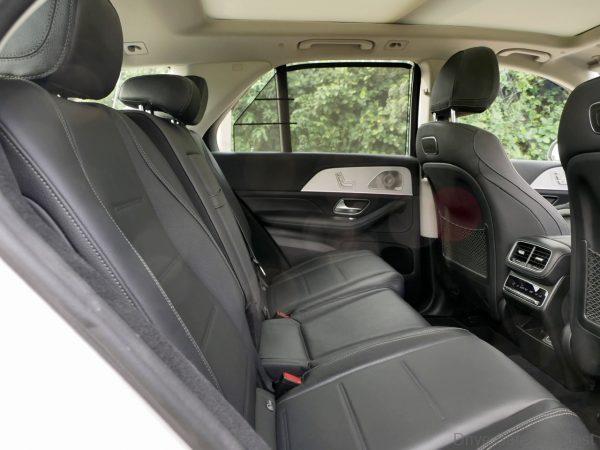 I'm not particularly fond of the way the interior was executed, but it seemed to wow a lot of the guests I had. You get the familiar merged display housing with two separate 12.3″ colour screens for infotainment and the instrument cluster. The housing for these screens ends with an unfortunate fake vent near the passenger side.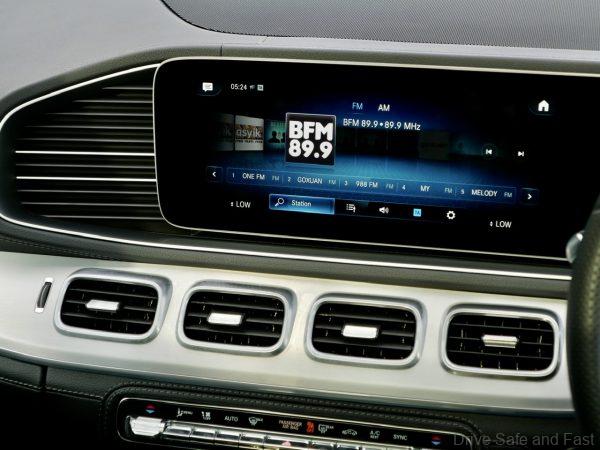 It's doubly unfortunate when you consider the central air vents are now rectangular in the GLE. They look like a step backwards compared to the retro-modern circular vents in just about every other Benz sedan. All-in-all, there's really nothing wrong with the way the car looks, but it does feel like the designers could have gone a little further in creating a bit more harmony and boldness. This GLE interior doesn't look drab or anything, it just doesn't 'pop'.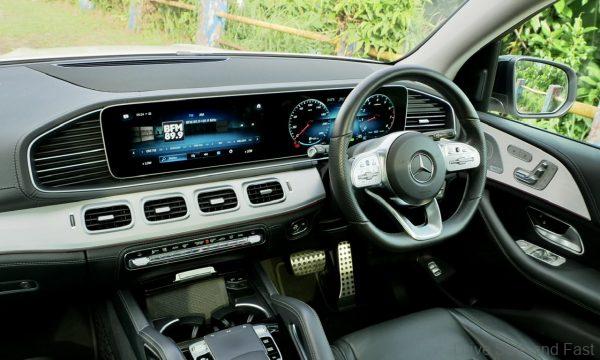 Overall Package
There's an unspoken rule in the Malaysian automotive industry. When a premium marque fails to get CKD incentives and the car becomes more expensive as a result, the car gets 'upgraded' into a more exclusive category. This is essentially premium by virtue of being fully-imported. The GLE 450 has once again found itself in this category. The question is, does it shine bright enough to take on the more iconic Land Rovers and grey market Land Cruisers out there? We'll leave that to the market to decide.
Mercedes-Benz GLE 450 4MATIC AMG Line Specifications
Engine: Inline-6, 24-Valve, DOHC petrol with ISG and electric compressor
Capacity: 2999cc
Gearbox: 9G-TRONIC
Max power: 367 hp @ 5500 rpm
Max torque: 500 Nm @ 1600 rpm
Top Speed: 250 km/h
0-100 km/h: 5.7 seconds
Price: RM584,720.58