Automotive
Published on August 4th, 2020 | by Subhash Nair
0
The Mitsubishi XPANDER Has to be Locally-Assembled, Right?
Mitsubishi Motors Malaysia today issued a press release talking about their positive sales performance this year so far (4008 units sold, Triton is doing most of the heavy lifting, etc). We'll leave the press release below, but there's really nothing much there besides some sales number comparisons. What really got our attention was the footnote at the end of the press release, which describes the company and its operations.
At the end of this footnote, was this line:
"The Triton 4×4 pick-up truck are imported as CBU (Completely Built-Up) units from Thailand while the ASX Compact SUV and Outlander are locally assembled (CKD) in Malaysia. Customers will soon find out where the XPANDER is from."
And that's what I want to focus on.
Where is the XPANDER going to be from? Well, it's already assembled in at least two markets: Vietnam and Indonesia. The question is will we get an imported (CBU) model from one of these countries or a locally-assembled model (CKD).
To answer that question, let's look at the XPANDER's primary direct competitors, and where they're assembled:
Perodua Alza (CKD)
Toyota Avanza (CKD)
Indirect price competitors:
Perodua Aruz (CKD)
Toyota Rush (CKD)
Honda BR-V (CKD)
Proton Exora (CKD)
One-segment up:
Nissan Serena (CKD)
Toyota Innova (CKD)
Recently Discontinued:
Proton Ertiga (CKD)
Nissan Grand Livina (CKD)
Now let's look at two indirect competitors that were imported (CBU) from Indonesia:
Honda Freed (CBU)
Toyota Sienta (CBU)
Both of these vehicles were relatively decent, but the manufacturers decided to pull them from the market after a few years. Now, we're not saying that Indonesian-sourced compact MPVs just don't work in Malaysia, but what's clear is that the only ones still surviving are locally-assembled. There's clearly a large and growing segment of buyers who have large families but not a large amount of money to spend on a vehicle, and that's why bringing the price down via CKD is so important for compact MPVs.
While we'll still have to wait to find out where the Mitsubishi XPANDER is from, my money is on Mitsubishi Motors Malaysia's local assembly plant.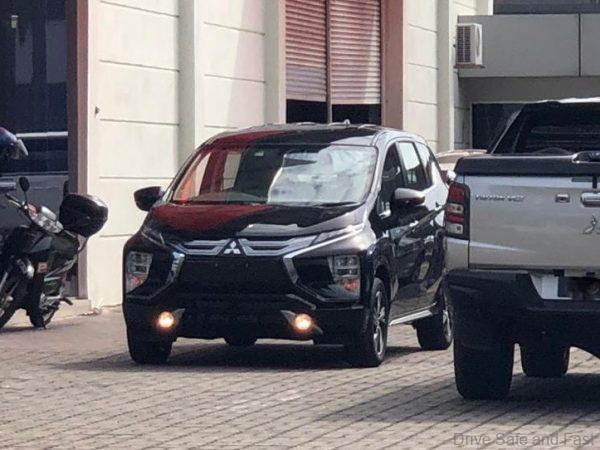 On an unrelated note, here's that press release I mentioned earlier.
PRESS RELEASE
MITSUBISHI MOTORS MALAYSIA (MMM) the official distributor of
Mitsubishi Motors vehicles in Malaysia, announced positive sales performance from January to July 2020 with a total of 4,008 units sold. This resulted in the company's market share growing from 1.4% (January to July 2019) to 1.7% (January to July 2020) of Total Industry Volume (TIV).
The company's volume seller, Mitsubishi Triton recorded a 22.2% market share from January to July 2020, an increased from the same corresponding period of 2019 which was at 16.9%. The Triton has now ranked up to the number one position in the double-cab pick-up truck segment in three states-Melaka, Penang and Kedah.
MMM have also recently announced that the company will be launching the new Mitsubishi XPANDER in Malaysia later this year.
In preparation of the introduction of the Mitsubishi XPANDER, selected number of Mitsubishi showrooms will be upgraded to Mitsubishi Motor's latest Visual Identity (VI) this year to maintain the company's number one position in providing excellence after sales customer service.
For more information on the new XPANDER or other MMM models, customers are encouraged to stay tuned and visit http://www.mitsubishi-motors.com.my/