Automotive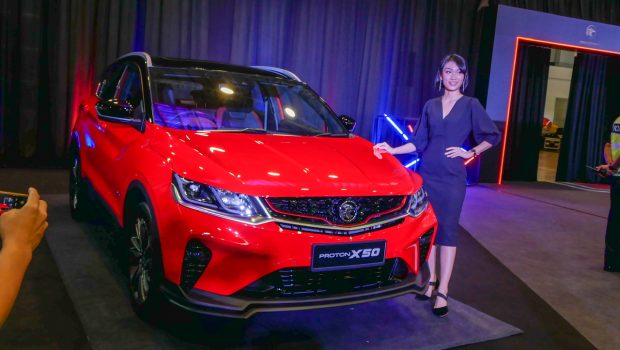 Published on September 18th, 2020 | by Daniel Sherman Fernandez
0
Booking Today, Delivery January 2021, Got Sales Tax Discount Or Not
This is one of the many question being asked today on Facebook by Malaysians interested in booking the all new Proton Crossover, the X50. Well, Proton sales people are promising the tax holiday price and 'fast' delivery to get in as many bookings as possible, however there are only 4,000 or so units in production as this point.
If they book the Proton X50 today whilst the sales tax discount is being offered by the government and their car is only delivered to them in early 2021 due to high consumer demand, will they get the sales tax discount or not? Well, sadly, the sales tax discount is based on the date of vehicle registration and NOT the booking date.
So, the date your car is registered in your name has to be during the sales tax discount holiday to be entitled to the lower selling price.
This means, many Malaysians might pull out their booking free of RM500.00 if they cannot be promised delivery of the X50 during the sales tax discount holiday which ends on 31st December 2020.
Meanwhile there will be some others who will still want to take delivery in 2021 and argue that the sales person made false promises and therefore the Proton dealership should absorb the sales tax discount in favor of them.
Meanwhile, booking for this new Proton has surpassed 2,000 units in just two days and this brings us back to 1993 when Proton launched the Wira models which were based very much on the Mitsubishi Lancer. Right after the launch, all Proton showrooms nationwide were packed with Malaysians trying very hard to get a Wira into their garage as fast as possible and the waiting list for the Wira grew and grew to almost 6 months at one point.
The same is happening right now with the Proton X50. The revival of the brand and its renewed image is right on track to becoming a profitable car manufacturer.
The only 'kink' in this progress is after sales and parts availability which seems to be a growing issue with new Proton models. Being a locally made car, why are there issues with spare parts? The reasons shared with us starts with the Covid-19 lockdown globally and the closure of many factories that produce these parts. Then there is the supply of raw materials for the parts and the restrictions by some governments of the movement of cargo ships between countries even till today.
Meanwhile, Proton management and dealers are celebrating their success and rival car manufacturers with factories and multiple showrooms in Malaysia are seeing a drop in demand for their competing vehicles as the estimated selling prices for this Proton X50 models range from RM80,000 to RM92,000.