Automotive
Published on September 27th, 2020 | by Subhash Nair
0
The Other X70 SUV Gets Updated at the Beijing Auto Show
None of us got to attend the Beijing Auto Show this year for very obvious reasons, but we're still looking into what's going on over there with interest. On car launch that caught our eye was the new Jetour X70 Plus, mostly because it shares its name with the Geely Proton product of the same name.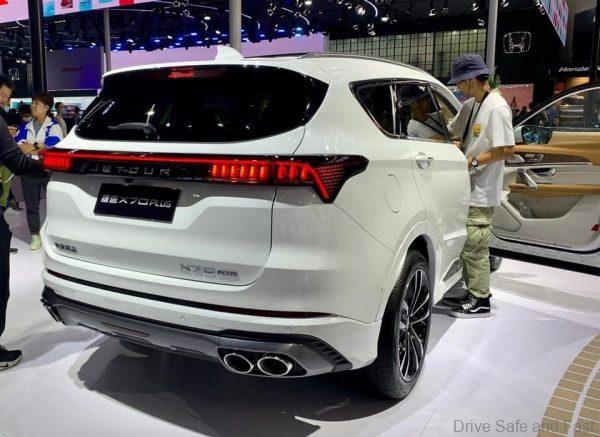 The Jetour X70 has actually been around since 2018, and it's a little unclear whether its name was decided before our local X70 was launched. All we know is that it's just another reason why it should have been called something else.
---
This new Jetour X70 Plus is supposedly a higher-end version of the existing Jetour X70. However, if you compared the standard Jetour X70 with this Plus model, you'll notice that its design is completely different, inside and out. This is no mere facelift either, as body panels and interior parts look completely remoulded. This new Jetour X70 Plus takes on a much more upmarket look and might even make the Proton X70 look a little drab in comparison. Well, to some eyes at least.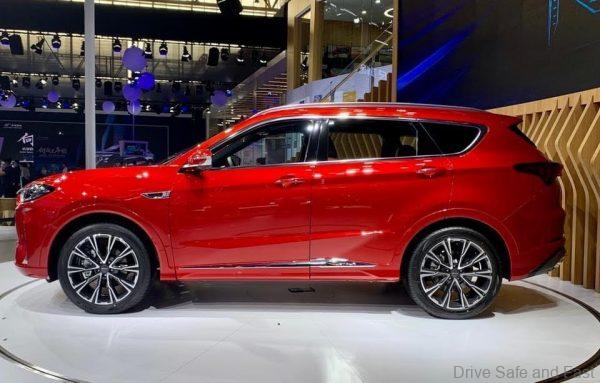 What the Jetour clearly lacks in is originality. There's not an angle on this car that doesn't look familiar. In some ways, it feels almost a bit too blatantly ripped-off. Take the climate controls. Those look like they've been lifted right out of a modern Land Rover/Jaguar product. The fact that Chery Auto linked to both Jetour and Jaguar Land Rover in China might make copyright claims tougher for JLR this time around.
But it's not just JLR that inspired the design of this Chinese SUV. The twin-floating-screen look for the instrument cluster and infotainment unit is clearly taken from the current Mercedes-Benz school of thought. The large hexagonal grille and flat gear selector look like they'd fit in an Audi. This phenomenon of copying premium cues isn't a strictly Chinese brand problem. Just recently, Kia have exhibited similar behaviour as well.
The Jetour X70 Plus has two powertrain configurations for the Chinese market:
1.5 Turbo (156hp, 230Nm) with either a 6-speed manual or 6-speed dual-clutch transmission
1.6 Turbo (197hp, 290Nm) with a 7-speed dual-clutch transmissiont
Chinese customers can expect to see it in 2021.