Automotive
Published on October 4th, 2020 | by Subhash Nair
0
Lotus Will Build a New EV Platform with UK Govt's Support
Lotus may have one of the most outdated car lineups in its segment, but under Geely Auto's guidance, things are finally turning around. Not only is the Evija on course to becoming the company's (and the country's) fastest supercar out there, but they're also making huge headway into the EV market too. And now, it seems they have the confidence of the UK Government to be entrusted with a new electric project.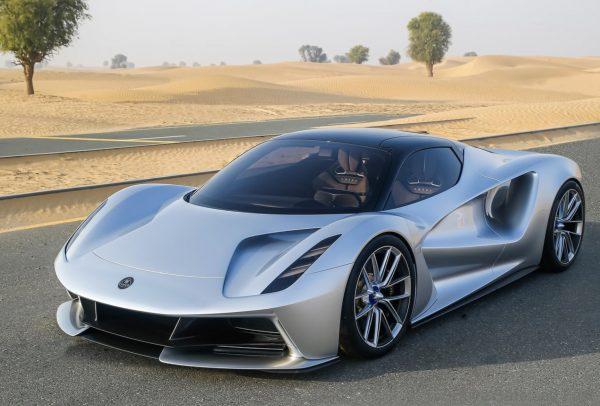 According to a press release issued by Lotus, the company has received funding to develop a next-generation Battery Electric Vehicle architecture. This new project is being called 'LEVA', which stands for Lightweight Electric Vehicle Architecture and Lotus are working with Brunel University London and their suppliers at Sarginsons Industries to bring project LEVA together.
No details about LEVA were released, but we might assume it will form the back bone of a future Tesla Roadster competitor. If the next Elise and Exige models are built on LEVA, it would take the whole thing full circle, in a way. The first Tesla Roadster was build on a Lotus Elise platform, and now the 2nd generation Roadster will go up against an electric Elise… Nice.
PRESS RELEASE
An engineering partnership led by Lotus has won UK Government support and funding to develop an all-new next-generation Battery Electric Vehicle (BEV) architecture.
The news was confirmed today by the Advanced Propulsion Centre (APC). The funding is awarded as part of the APC's Advanced Route to Market Demonstrator (ARMD) competition. Funded by the UK Government's Department for Business, Energy and Industrial Strategy (BEIS), the competition is delivered on behalf of the APC by Cenex, the UK's Low Carbon and Fuel Cells Centre of Excellence.
The successful application is called LEVA, which stands for Lightweight Electric Vehicle Architecture. Led by Lotus, it is targeting the acceleration of and innovation behind new lightweight structures for next-generation BEVs. Incorporating cutting-edge UK-based engineering and digital manufacturing expertise, LEVA will be a showcase for pioneering new BEV chassis and powertrain concepts.
Lotus will collaborate with supply chain partner Sarginsons Industries and leading academics from Brunel University London to harness the full 'light-weighting' potential of the vehicle architecture.