Automotive
Published on December 8th, 2020 | by Subhash Nair
0
3 Car Of The Year Japan Winners That COULD Come Here
A jury of 60 voted on a whole slew of passenger cars launched in Japan between 1 November 2019 and 31 October 2020 to determine that country's "Car Of The Year". There were quite a few categories, and 3 winners caught our eye, as they MIGHT end up coming to Malaysia, if the government starts to take the new National Automotive Policy seriously.
The first is the overall Car of the Year – the 2nd generation Subaru Levorg. This car is the long awaited successor to the original Levorg, which combined the grand touring philosophy with the latest Subaru technologies. Subaru have taken over 12,500 orders of the new Levorg, which exceeds its original sales target. The 1st generation Subaru Levorg was actually brought in to Malaysia in CBU form. We really liked how it performed and looked. Hopes are not too high in Malaysia for this 2nd generation model, but as Motor Image Malaysia have pivoted away from local assembly with the latest Forester, perhaps they'll consider embracing a fully CBU lineup including the new BRZ and this new Levorg too? One can dream.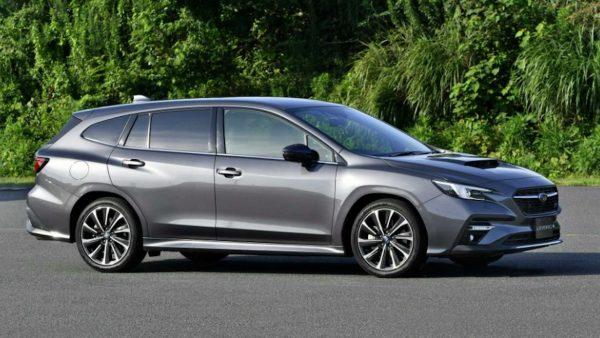 The second winner that caught our eye bagged "Design Car of the Year". A new category of car award for Japan COTY, which reminds us of our very own Vehicle Design category for VOTY. Anyway, the winner of this category was the all-new Mazda MX-30. This unique crossover will be available as a Battery Electric Vehicle or as an Electric Vehicle with a range extender. With electric vehicles becoming more and more available in Malaysia, and Mazda pushing itself up the premium ladder, there's a chance that the MX-30 might be brought in in small quantities to test the waters. After all, Bermaz have also brought in cars like the Mazda6 Wagon and MX-5. Plus, MINI Malaysia showed that pure electric cars can fly off the shelves here when marketed right. I think there's a chance we'll see this here.
Last but not least, there's Japan's Imported Car of the Year. It's Peugeot with the 208 and e-208. This all-new 208 was first shown in February 2019 and went on to win Car of the Year in Europe. The winner of this award is somewhat related to Mazda in Malaysia. Berjaya Auto Alliance recently took over distribution rights of the Peugeot brand in Malaysia. In the past, B-segment hatchbacks from Peugeot have proven quite popular in Malaysia, even when rebadged. There may even be a case for the all-electric e-208, but we feel the petrol powered 208 could make some headway here if priced and equipped right.