Automotive
Published on January 4th, 2021 | by Subhash Nair
0
New 70cc Bike License Category For Youths Being Discussed
Malaysian road users all know just how much of a threat many teenage bike riders pose. While we're sure very many are law abiding citizens, we've also seen first hand the dangerous antics they get up to. According to Free Malaysia Today, the Royal Malaysian Police are looking at changing the situation by introducing a 3rd category of motorcycle license specifically for those aged between 16 to 20.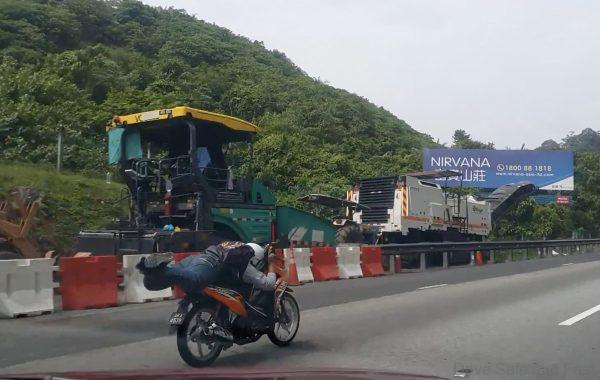 The new motorcycle license targets teen riders, and will limit the bikes they can ride to those with an engine capacity of 70cc and below. Low powered electric bikes were also mentioned.
The current arrangement permits those aged 16 and up to ride motorbikes with engine capacities up to 250cc under a B1 license, up to 500cc under a B2 license, and larger than 500cc under a B "full" license. According to the Deputy Director of Enforcement for Bukit Aman's Traffic Investigation and Enforcement Division, Bakri Zainal Abidin, this group of riders consistently ranked among the highest in terms of traffic fatalities annually.
This applies even to youths who opt for the more affordable B1 license category. He said that 150cc bikes that were popular with teenagers today were capable of speeds of up to 160km/h. A new 'B3' category would limit the horsepower available to younger riders, and thus lower the chances of youths riding at speeds beyond their ability to control.
This is not the first time such a suggestion has been made. FMT notes that it was once suggested by the president of the Consumer Association of Penang in 2007 and once again in 2019 by a board member of the Malaysian Institute of Road Safety Research.
This is the first time PDRM has mooted the idea though, and JPJ has followed up by saying that they'd look into the implementing such a rule. If it works out, expect a new motorcycle rider category to emerge in 2025. Whether this new license category would automatically convert to a B1 license or whether they'd have to sit for another exam to have that license converted.
| | |
| --- | --- |
| B | Motorcycle exceeding 500 cc |
| B1 | Motorcycle not exceeding 500 cc |
| B2 | Motorcycle not exceeding 250 cc |
| C | Three-Wheeled Motorcycle |
Here's the problem though… How many bikes or scooters are sold today with less than even 90cc engines? I personally do not ride or cover 2-wheeled vehicles, I'm not the best person to ask. But from a cursory look at what's available online, it's just older, used bikes that seem to be available in these 70cc or less configurations…