Automotive
Published on January 18th, 2021 | by Subhash Nair
0
Imported Vehicles Now Face Tariffs In The Philippines
When it comes to the auto industry in South East Asia, we've seen Thailand, Indonesia and even Singapore benefit from some major investments in recent months. One major country that was largely left out was the Philippines. There, brands have been slowly pulling out of local assembly programs in favour of just importing cars from markets like Thailand.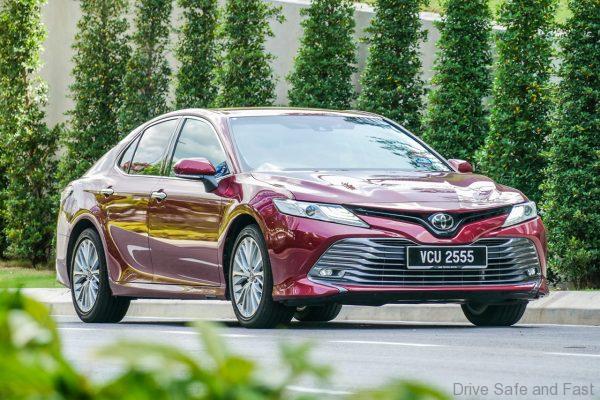 This happened gradually under the ASEAN Free Trade Agreement (AFTA), which saw tariffs fall from 40% to 5% over the years. This signalled automakers to focus on imports. According to Nikkei Asia, the percentage of imported vehicles sold in the Philippines grew from 14% when the tariffs were first brought down in the early 2000s to 70% today.
Obviously, local car assembly stopped making as much sense in the Philippines. One good example is Honda. They opened a factory there way back in 1990 (Honda Malaysia's first plant was only opened in 2003). One year ago, they decided to close that factory, effectively ending hundreds of direct jobs and who knows how much more local economic opportunities.
To counter this trend, the Philippine Trade and Industry Secretary Ramon Lopez said that a tariff of 70,000 Philippine pesos would be placed on imported passenger cars beginning this month. This translates to under RM6,000 per vehicle. It might not sound like a lot when cars already cost so much, but it especially hurts consumers in the budget-oriented space, where every small percentage price increase may cut off many potential customers who may not qualify for loans or may be forced to shop for cars in a different price bracket altogether. Light commercial vehicles are also affected by this new tariff. In fact, imported LCVs will be slapped with a 110,000 PHP tariff (just over RM9000) per vehicle.
Could This Happen Here
Yes, it definitely could. In fact, it kind of already has. When the effects of AFTA began to set in, the Malaysian government reduced import taxes but increased excise duties to plug the gap. Thus, prices were maintained, billions in tax revenue were maintained and while the rakyat never got the cheap cars they were hoping for, many local jobs and 'interests' were preserved.
But if anything, the Philippines are at least giving companies a very clear cut figure that they can use to calculate if it's worth investing in CKD operations there. They've also got a much bigger population and an even larger potential for growth in many more areas.
In Malaysia, it's so difficult to understand the price difference between CKD and CBU pricing until you meet the right people in government agencies and get yourself a nice tax incentive. This has to change first otherwise the Philippines might join Singapore, Indonesia and Thailand in getting the next big investment.