Automotive
Published on January 8th, 2021 | by Subhash Nair
0
Penang CM Got A Half A Million Ringgit Benz During Pandemic
It's a tale as old as time. Malaysian politician needs a new car. Malaysian politician gets a car that's a little too pricey. Malaysian citizens get angry. Well, this time, even we're a little upset by the latest iteration of this story. By now, you might have heard that the Penang Chief Minister, Chow Kon Yeow, has a brand new set of wheels – a Mercedes-S-Class. Specially, a facelifted W222 Mercedes-Benz S560e with a number plate reading "PG1". Very stylish.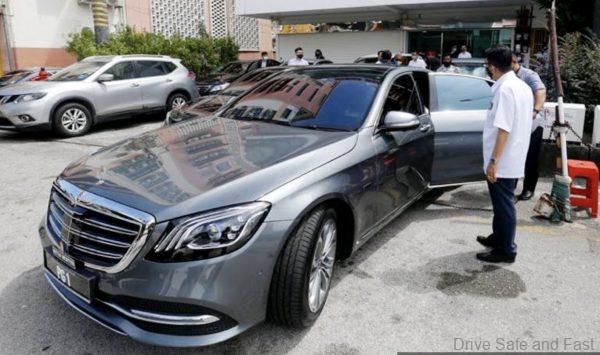 The Penang state executive council meeting approved the purchase in late 2019, back when the Pakatan Harapan government was still in power. Free Malaysia today reports that the Penang government got it for a HUGE RM127,765 discount, which would bring the price down to RM518,860. However, they also say that the car cost "RM458,000", which would imply the discount was more in the region of RM188,625-RM200,888 depending on whether the SST discount applies.
The Mercedes-Benz S560e is listed at a cool RM646,625.61 on the official website thanks to the ongoing full SST discount. Back when it was first launched in Malaysia, the S560e went for RM658,888.
Here are 2 problems we have with this whole arrangement. We're sure you can find more yourself.
It's Such a Tone-Deaf Move
Whether you're a Benz guy or you prefer Bimmers, one thing everyone can agree on is that the S-Class is one of the most luxurious sedans on sale, short of getting something coachbuilt. Being seen in one sends a very clear signal: "I am important, you are not". Now if you're a businessman or part of an international delegation, showing up in an S-Class is fine. When you're the Chief Minister, this is a little tougher to justify in normal times. But these aren't exactly normal times.
Even if this was approved back in November 2019, could something have been done to delay the delivery of this half-a-million Ringgit vehicle to the CM? Thousands of Malaysians have lost their jobs, many businesses are shutting down and the pandemic shows no sign of slowing down. Any body with half a mind (or half a heart, even) would know how bad this reflects on the Penang government. It's very tone deaf. You state is a red zone and you take delivery of the best luxury sedan on sale today.
2. There are 'greener' alternatives out there
We get it. Saying you drive a hybrid sends a message that you care about the environment. As a leader, that's important. But the S560e is a PHEV with a 3-litre twin turbo V6 under its hood. There are greener ways to go about this. Nissan have the all-electric LEAF and BMW have the i3. Of course, the CM in a hatchback might be a little bit of a weird look, but it definitely sends a better message to the public, right? Wouldn't it be refreshing to see a politician who was prepared to show up in a humbler vehicle just to signal to the public that EVs were the cars for leaders? It might even encourage the building of an electric vehicle charging grid on the island.
And while the debate as to whether EVs are actually better overall for the environment still goes on, there's plenty of evidence that PHEVs like the S560e aren't even as good on emissions as they claim to be. In fact, some studies suggest they pollute 28-89% more than advertised. At least all-electric vehicles are accurate when they claim to have zero tailpipe emissions.