Automotive
Published on December 29th, 2020 | by Subhash Nair
0
PENJANA SST Exemption On CKD & CBU Cars Extended To Mid-2021
Since the pandemic hit, the Malaysian automotive industry has received quite a hit in terms of sales and car deliveries. In order to help the industry get back on its feet, the government implemented the PENJANA plan. This gave locally-assembled passenger cars 100% SST exemption and fully-imported passenger cars 50% SST exemption. This plan was first announced in June 2020 and was meant to last until the end of 2020. Now, we have some good news from reliable sources and from a letter from the Ministry of Finance, Malaysia.
The government has indicated that the SST exemption programme would be extended until the middle of next year – 30 June 2021.
In a memo to the Malaysian Automotive Association and PEKEMA, the government confirmed that the programme for discounted Sales and Services Tax would be continued until the middle of next year. This memo was later confirmed with a press release from the Ministry of Finance. Good news if your Proton X50 hasn't been registered yet (given Proton has only fulfilled a fraction of the bookings received). Also good news if you're waiting on the Perodua D55L crossover.
As before, this sales tax break does not apply to pick up trucks, but all other passenger vehicles. This sales exception also applies to imported used vehicles now, so the grey market can enjoy a small sales burst too.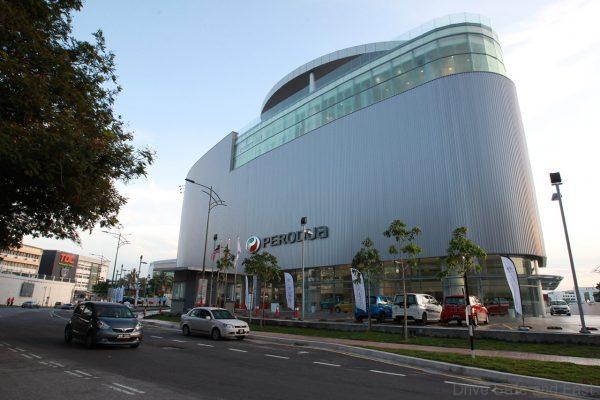 Interestingly, the new government also agreed not to hike up excise duty on cars until further notice as was originally planned. This might mean that the premium cars we mentioned in this article may make it in time for the SST-break!
In Bahasa Malaysia, here's what it reads:
Sukacita dimaklumkan bahada bagi terus memacu momentum pekembangan sektor automotif, Kementerian Kewangan bersetuju untuk meluluskan lanjutan pengecualian seperti berikut:
(i) pengecualian sepenuhnya cukai jualan yang dikenakan ke atas kereta penumpang (termasuk MPV dan SUV) CKD; dan
(ii) pengecualian 50 peratus cukai jualan yang dikenakan ke atas kereta penumpang (termasuk MPV dan SUV) CBU import baharu dan CBU import terpakai.
Pengucualian ini akan berkuatkuasa dari 1 Januari 2021 hingga 30 Jun 2021.
Here's a look at an excerpt from the original announcement from the government.
PRESS RELEASE
Selain itu, bagi menggalakkan pertumbuhan industri automotif negara, Kerajaan bersetuju memberi pengecualian cukai jualan sebanyak 100 peratus ke atas penjualan kereta penumpang pemasangan tempatan, dan 50 peratus bagi kereta penumpang yang diimport bagi tempoh mulai 15 Jun 2020 hingga 31 Disember 2020.