Automotive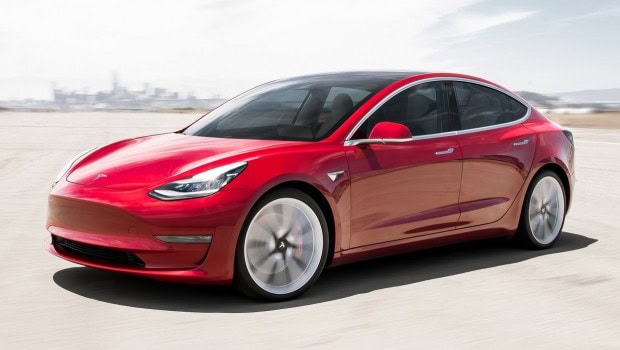 Published on February 9th, 2021 | by Amirul Mukminin
0
Tesla Returns To Singapore, Model 3 Open For Bookings
The relaunch of Tesla in Singapore deals another blow to the Malaysian automotive industry
It looks like we have another reason to be envious of our neighbour across the Causeway. According to a report by The Straits Times, Tesla has launched its sales portal for the Singaporean market, marking its return to the republic after its "hasty" exit some 10 years ago.
A quick visit to the sales website reveals that the Californian-based electric car manufacturer will be offering the Model S, Model X and Model 3. That being said, only the Model 3 is available for order at the time of writing.
The fully-electric fastback sedan will be offered in two trims, namely the rear-wheel-drive Standard Range Plus and the dual-motor all-wheel-drive Performance. Priced at $112,845 (RM343,939) before the Certificate of Entitlement (COE), the base spec Model 3 sprints from 0 to 100km/h in 5.6 seconds, reaches a top speed of 225 km/h and has a WLTP operating range of 448 km.
On the other hand, the range-topping Model 3 Performance, which can be had from $154,815 (RM471,859) excluding the COE, is capable of completing the century sprint in just 3.3 seconds and reaching a top speed of 261 km/h thanks to its dual-motor, AWD setup. Operating range is also more superior at 567 km.
Although Autopilot is standard, full-self driving capability with Auto Lane Change, Autopark and Summon functionalities is offered as an $11,500 (RM35,050) option on both trims. On top of that, options such as metallic and multi-coat exterior paints, bigger wheels and white interior are also available at an extra cost.
Depending on the current COE rates, the cheapest Model 3 could cost less than a brand new Toyota Camry (priced from $153,888), so it comes as no surprise that over 5,000 Singaporeans have reportedly placed their bookings for the cool EV. At this point you might be wondering how is it possible for Tesla to be able to offer very competitive pricing in Singapore, which is known as the most expensive place in the world to own a car.
Well, here's how. Just a year ago, the Singaporean government announced its 2020 budget and one of the main talking points was to offer more attractive incentives to promote greener vehicles. As a fully electric car, the Model 3 is eligible for the EV Early Adoption Incentive (EEAI) rebate worth $20,000 (RM60,957) and the Vehicular Emissions Scheme (VES) rebate, which slashes off a further $25,000 (RM76,197) from the price. In addition, the government has also outlined a plan to expand its charging network.
So, it is definitely not too much to say that our neighbours have gone on the front foot in terms of adopting EVs as a main mode of transportation. But on our shores, things seem a little disappointing to say the least as our automotive industry continues to be held back by uncertainties and weak NAP, among other things.