Automotive
Published on March 19th, 2021 | by Daniel Sherman Fernandez
0
Porsche Cayenne Ownership Gets More Attainable In March
Why You Might Want To Upgrade To A Porsche Cayenne This March
The Cayenne is one of the finest examples of Porsche's ability to distil the best components of their brand into something that's family-friendly. It was the company's first major push into a higher volume production model, and three generations in, the Cayenne is more desirable than ever. Over a million Cayennes have been sold worldwide and hundreds (if not thousands) of Malaysian families have experienced this SUV's comfort, performance, safety and luxury. If you're ready to bring a Cayenne into your household, you may want to look into what Sime Darby Auto Performance has in store now.
Sime Darby Auto Performance, the official Porsche distributors in Malaysia, are running an Overtrade campaign specifically tailored for existing Cayenne owners. Whether you have a first-generation, second-generation or other Porsche models you can take advantage of this great deal.
There are three main benefits to this Overtrade programme. The first is, of course, a high overtrade.
High Overtrade
A new Cayenne is going to be an upgrade in every sense of the word. Whatever vehicle you're coming from, whether it's an SUV, a sports car or a luxury sedan, the new Porsche Cayenne is going to fill its role better. It's going to be more practical than most SUVs out there with its 745-770 litres of boot space. It'll probably outperform the car you currently own with a minimum of 335hp on the base model. It's also going to be more luxurious, comfortable and sporty than the car you used to own – this is a Porsche we're talking about here.
Taking advantage of this Overtrade campaign just makes sense, no matter what you currently own. You'll get a higher trade-in value for your current vehicle than most dealers will offer. In some cases, it may be enough to cover the down-payment on a new Cayenne and then some. So, speak to a Porsche Sales Consultant as soon as you can to get an idea if a new Cayenne suits your lifestyle needs.
Low-Interest Rates
If that wasn't enough of a reason to consider getting a new Cayenne, consider just how low their interest rates are this month. Only for March 2021, Sime Darby Auto Performance is offering financing with interest rates as low as 1.96%! That's exceptionally low. Most of the time, hire purchase loans hover between 3% and 3.5%. Even the lowest ones today seem to be around the 2.5% mark.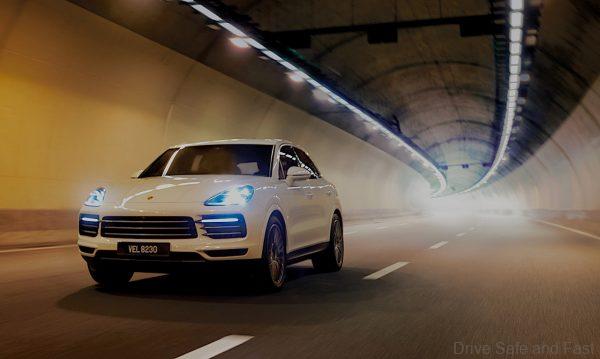 Enhanced Premium Package for FREE
Perhaps the best reason to buy a Cayenne this month is the fact that Sime Darby Auto Performance is practically giving away more than RM83,000 worth of optional equipment on new Cayennes. The Premium Package for the Cayenne includes quite a number of awesome equipment pieces. This includes:
Porsche Active Suspension Management (PASM)
21" RS Spyder Wheels
Porsche Dynamic Light System (PDLS)
Park Assist with Surround View
BOSE Surround Sound System
Four-zone Climate Control
And more
There are other reasons to think about upgrading to a new Cayenne. The ongoing SST discount for new cars will expire in June, which is sooner than you might think! And with discounts such as these, the more expensive the car, the more you save. The Cayenne models are currently about RM30,000 cheaper just from the SST discount – you could almost fit an entire vehicle into the price of that discount alone. There's a whole lot of value in looking at a new Cayenne now, so check it out at your nearest SDAP Porsche Centre when you can.
For Porsche fans in the south, you can now experience the Cayenne at the Porsche sales gallery at Eco Spring.
To find out more details, visit your nearest SDAP Porsche Centre:
Porsche Centre Ara Damansara:
http://bit.ly/upgradewithcayenne-PCAra
Porsche Centre Sungai Besi:
http://bit.ly/upgradewithcayenne-PCSgBesi
Porsche Centre Penang:
http://bit.ly/upgradewithcayenne-PCPenang
Porsche Centre Johor Bahru:
http://bit.ly/upgradewithcayenne-PCJB