Automotive
Published on April 11th, 2021 | by Subhash Nair
0
Proton Saga Now On Sale In Pakistan
Proton has added yet another export market to the list for their current Saga.
The current Proton Saga is one of the best value-for-money buys in Malaysia. It's a sub-RM45,000 A-segment sedan that comes fully loaded with features. So far, they've been able to sell this car as an export model in 7 markets, but this week, Proton managed to find an 8th, and it's Pakistan.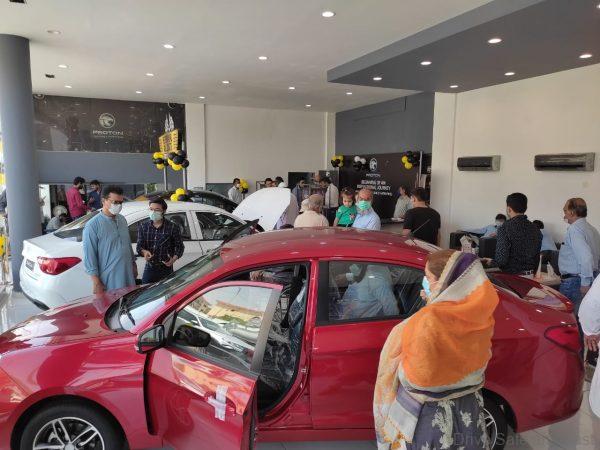 3 variants will be exported there – the Saga MT, Saga AT and Saga ACE AT. Prices range between There are plans to set up CKD operations of Proton models in Pakistan, but for now, they are all made in Malaysia. These Saga models reportedly use a slightly smaller displacement engine for better pricing according to Pakistani regulations. Pricing there is between RM54,000-RM66,000 after conversion, following today's rates.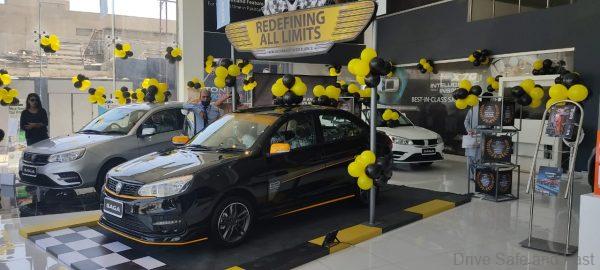 Proton are also exporting 100 units of the Proton Saga R3 Limited Edition with either a manual or automatic transmission. This unit uses the same engine that is on the Malaysian Saga.
Here's the press release with more.
PRESS RELEASE
PROTON added another international market to the current Proton Saga's portfolio when the company's best-seller made its debut in Pakistan earlier this month. With the addition of the fifth most populous nation the Saga, which received a significant update in 2019, is now available in eight international markets – Brunei, Bangladesh, Egypt, Jordan, Kenya, Mauritius, Nepal and Pakistan.
The Proton Saga line-up in Pakistan consists of three models, Saga MT, Saga AT and Saga Ace AT. Additionally, 100 units of the Proton Saga R3 Limited Edition will also be offered paired with either the MT or AT transmission.
A lucky draw will be held for the latter and buyers are required to register their interest by 16 April.
Following the launch of the Proton X70 in December last year, the Saga is the second model to be offered in the country. Currently all vehicles are supplied from Malaysia as CBU units but the company's partner, Al-Haj Automotive, is set to commence local assembly operations at its new plant in Karachi by the third quarter of 2021.
With a planned capacity of 25,000 units per annum, the plant will enable sales of Proton cars to grow quickly in a market brimming with growth potential.
As the second quarter of 2021 kicks off, PROTON is looking to increase its international market presence to achieve its long term goals. Aside from the Saga – the volume seller in most markets, the Proton X70 and Proton X50 are also being exported to establish the company's intelligent range of vehicles overseas.