Used Cars
Published on May 22nd, 2021 | by Daniel Sherman Fernandez
0
Mercedes-Benz 350SL Is The Daily Driver Classic Roadster
This R 107 Model roadster is still a very desired Benz.
Yes, the Mercedes-Benz SL was already running around North America and Europe before April 1971, but it was not yet designated a 'roadster' and it lacked a powerhouse V8 engine. So, to meet the requests of buyers in both markets, Mercedes-Benz introduced the 350 SL with a brand new V8 engine in April 1971.
At the time, the motoring media who test drove this revised SL were very impressed. Here are some of the comments. In a first test of the Mercedes-Benz 350 SL "auto motor und sport", Germany, No. 9/1971, wrote: "Good suspension comfort, definitely up to saloon standard, proves to be an essential feature of the 350 SL: at low and high speeds it absorbs big bumps well and takes small bumps in a way that they are never a disturbance even on very poor roads."
In 1986, "Road & Track", USA, No. 11/1986, compared the Mercedes-Benz 560 SL, which was in the last era of its production, with the Cadillac Allanté and summed up: "Legendary quality is Mercedes' primary stock in trade. But brilliant performance and outstanding ABS braking have freshened [the vehicle] this year. Against these attributes, Cadillac brings better handling and greater luxury to bear while failing to match Mercedes' performance and quality."
"auto motor und sport", Germany, No. 5/1986, reported: "In curves, too, the modified SL displays a behavior that does not go well with the image one tends to have of the vehicle. With its precise power-assisted steering, extremely high possible transversal acceleration and now only reduced load change behavior, the long-snouted, rather staid-looking car delivers precisely that which one would expect from a purebred Gran Turismo"
Now 50 years later, this elegant roadster is still a head turner and its value with collectors is not diminishing.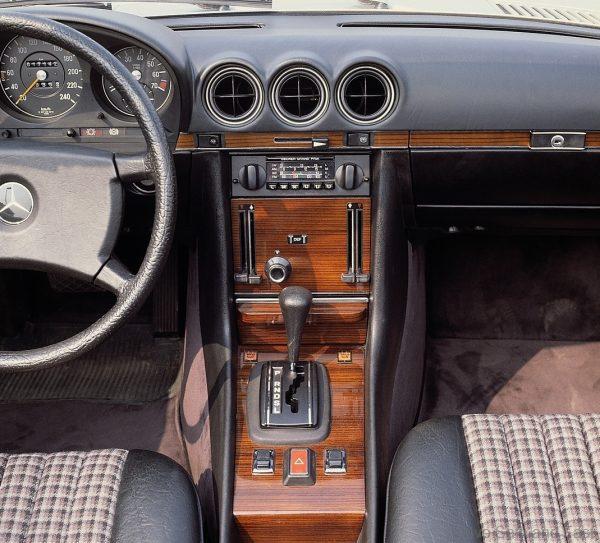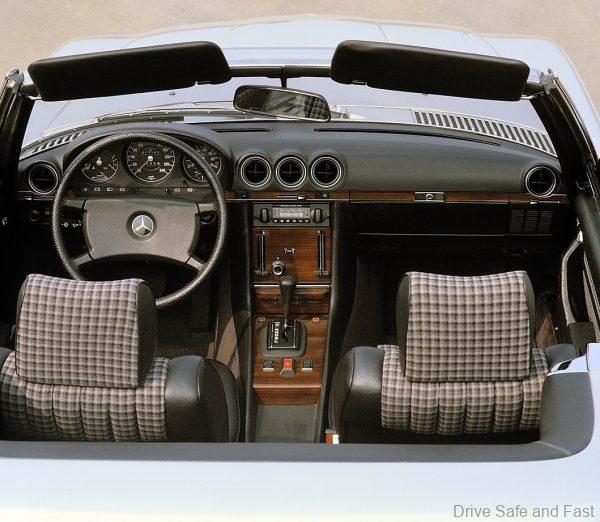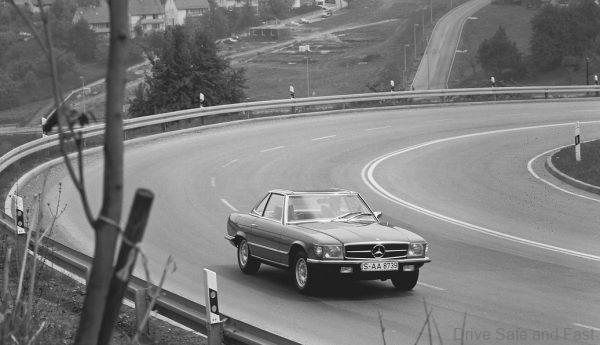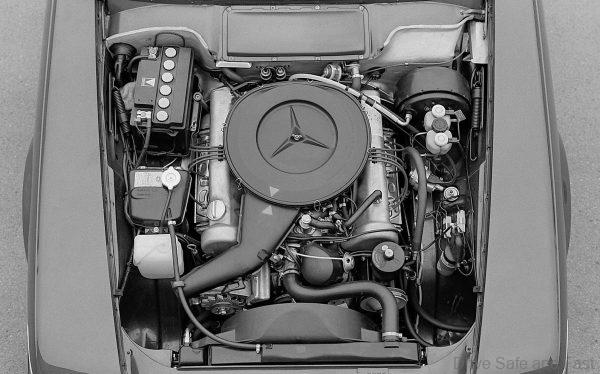 Production of the SL 350 continued for 18 years, imagine that, one model selling non stop without needing any major improvements for almost 2 decades. Finally, in August 1989 this SL was retired with an impressive total of 237,287 cars delivered around the world. No other Mercedes-Benz model had seen this length of production, even till today.
In the used car market today, a well looked after SL 350 is very hard to find for sale. Owners see little reason to part with their 'treasure'. If you find a unit for sale, do not hesitate unless budget constraints are in play.
PRESS RELEASE: Fifty years ago, in April 1971, Mercedes-Benz initiated a new chapter in the fascinating history of the SL sports car: the 350 SL was the brand's first SL with a V8 engine and the first model in the R 107 model series to bear the "R" abbreviation for "roadster" for the first time.
The completely new development, as an open two-seater with a fully retractable fabric top and removable hardtop, was a self-confident, sporty but luxurious vehicle and combined both performance and ride comfort perfectly. In the same year, Mercedes-Benz derived the four-seater luxury class coupés of the C 107 model series from the R 107 model series.
The R 107 is a worthy addition to the ranks of the SL family alongside the 300 SL racing sports car (W 194) from 1952, the 300 SL standard-production sports cars (W 198, as a coupé from 1954 to 1957 and as a roadster from 1957 to 1963), the 190 SL (W 121, 1955 to 1963) and the "Pagoda" SL of the W 113 model series (1963 to 1971). In 2021, the brand with the star is continuing its tradition of SL sports cars by launching the Mercedes-AMG SL in model series R 232.