Automotive
Published on May 30th, 2021 | by Subhash Nair
0
124 Convertible Is Now 30 Years Old
The rarest and most desirable of the Mercedes-Benz 124 E-Class Models, the A124 Cabriolet, is now 30 years old.
When it comes to old German executive cars, the W124 represents a very nice "collectable" area. That's due to a number of factors. It's more modern than its predecessor, the W123. You'll find relatively modern features such as fuel injection, electric power windows, and even ABS on certain W124 models. The car can still be a daily driver if properly maintained, and due to its popularity and durability, parts are not an issue.
However, one has to be very selective with which model to invest in. The W124 chassis refers to the 4-door sedan and generally, this is the least sought after variant. In Malaysia, many of these are dwindling in value. While they still have a lot of appeal, unless they've been maintained properly, you may want to avoid spending too much money on one. On the plus side, the sedan is the version with the most parts available. If you find yourself with an E 300 24 valve engine and a high equipment list, you may have something worth investing in. And obviously, there's the Porsche-built 500 E W124 sedan, an ultra-rare collectable classic sports sedan.
The station wagons (S124) are considered to be a rung above the sedan in terms of collectibility. They are often priced between 2-4 times the price of the average W124 sedan in the used market. Where a 230 E might sell for RM9,000 or less, a 230 TE may sell for RM20,000-RM30,000 depending on condition. There are also a few 300 TE examples that fetch higher prices.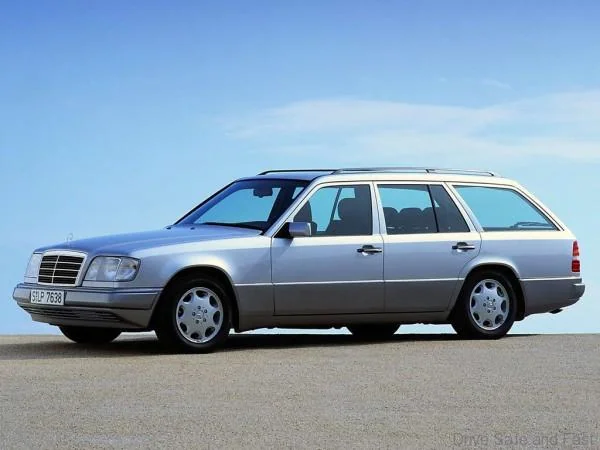 Climb up another rung and you'll find the coupé model (C123). For context, the lowest we've seen these go for in their worst state is still in the mid RM20,000s. Most are climbing in value and also come with a variety of engine options, most commonly 230 CE and 300 CE models are found here.
The ultimate "124" bodystyle is the rare convertible, the A124. In my time, I've only ever seen one of these in Malaysia. I don't recall which engine variant is was, but it looked amazing. A convertible 4-seater with classic Benz looks. We wonder what sort of price it could fetch!
Anyway, the A124 recently went past 30 years of age. Here are some fun facts that Mercedes-Benz has shared about it.
Debuted at the Frankfurt Motor Show in 1991
Debuted 7 years after the initial W124 sedans were released
Was the first "E-Class" cabriolet since the W111/112. They were not called E-Class back then
Was the last E-Class cabriolet until the current W213 (the A124 was succeeded by the CLK Cabriolet, the 2010 A207 Cabriolet was "E-Class" in name only as it was still built on the C-Class platform)
4 engine choices were available:

E 200 – 4-cylinder with 136hp (Greece, Italy and Portugal only)
E 220 – 4-cylinder with 150hp
300 CE-24 (alter called E 320)- 6-cylinder with 220hp

E 36 AMG – 6 cylinder with 272hp

It was developed in cooperation with Porsche with work being carried out on this vehicle at Weissach
Over 1,000 parts were redesigned, strengthened, or thickened versus the C 124 coupé for better structural rigidity

doubling up sheets or installing gussets and struts to reinforce high stress areas
sheet metal thickness at A- and B-pillars, lateral frame side members were reinforced
soft top compartment was installed as a cross brace
die-cast member was screwed to the floor assembly tunnel
Diagonal struts installed at the front and rear to boost torsional rigidity
These improvements were adopted from the experiences learnt on developing the R 129 model series Mercedes-Benz SL.
Vibration dampers added for better comfort

these were first installed on the 600 Landaulet
they added 26kg to the car
installed on front left suspension strut dome, in the roof frame and in the rear boot wells

Passive safety was improved versus the other body styles

A-pillars had been welded to internally installed profiled sheets to form a sturdy unit
newly developed roll bar was installed behind the rear seats, could be manually extended to serve as rear seat headrest
Soft top weighed 43kg, consisted of 27 linkage parts and 34 joints

insulated by a 20-millimetre-thick layer of fibre fleece
outer skin was also permanently connected to the front and central frames to prevent the soft top from puffing out
rear window was made of safety glass and was heated
electrohydraulic soft-top mechanism became standard in the facelift