Automotive
Published on May 13th, 2021 | by Daniel Sherman Fernandez
0
Toyota Highlander Should Be Sold In Malaysia
Australia has been selling the Highlander with success.
We remember seeing the previous version of this Toyota Highlander in larger numbers when we visited Australia three years ago. In Australia, this larger Toyota family SUV is called Kluger and it will be priced from AUD47k (about RM150k before taxes and this is the base two wheel drive petrol version, the top hybrid version is about RM205k).
Surprisingly, in nearby New Zealand, it is called the 'Highlander' and this latest 2021 model will be priced from 70,000 New Zealand dollars (which is about RM207,000) and it has also been a popular family SUV amongst the islanders. The very first version was introduced in 2000 and then a revised model arrived in 2015 and now there is a 2021 Highlander/Kulger.
It is strange that UMW Toyota has not looked at launching this right hand drive handsome family vehicle for Malaysians (also Indonesians and Thais) to buy.
The one and only reason that comes to mind could be the popularity of the Thai made and sourced Toyota Fortuner which has been selling well since its first introduction in Malaysia (the 2013 Fortuner retailed from RM168k) and with the lack of product planning push by the Toyota regional office to offer a Toyota rival to the popular 2018 Mazda CX-9 which was priced from RM265k and the 2013 Hyundai Santa Fe which was priced from RM163k.
Now, with this latest 2021 Highlander, it might be time for a Malaysian launch as we have just seen the 2021 Toyota Harrier being sold out just weeks after its launch.
PRESS RELEASE: Benefitting from Toyota's TNGA-K platform architecture, this latest Highlander is big on space but efficient on emissions. It combines all the large Toyota SUV attributes of 7-seat space on demand, comfort, drivability and safety with an exceptionally quiet, all-wheel drive 248hp hybrid powertrain offering excellent fuel efficiency from 6.6 l/100 km and CO2 emissions as low as 149g/km – a segment-best power-to-CO2 balance for a non-plug-in hybrid vehicle.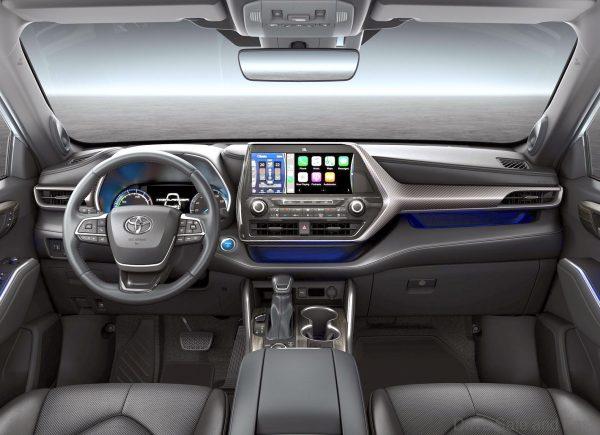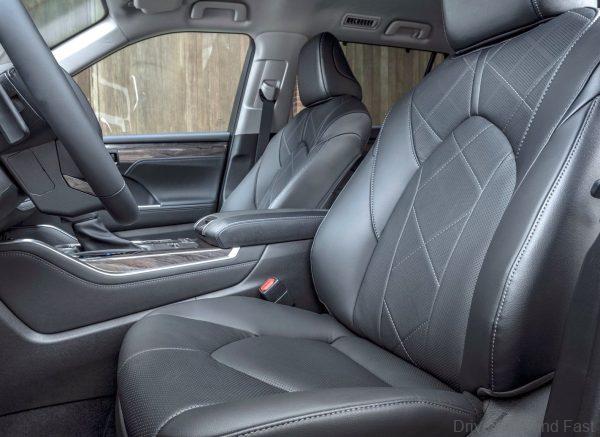 Some 21 years after its introduction in the United States, Australia and Japan, the Highlander is the right rival to the European rivals. Full-size SUVs are popular and profitable, but the market is dominated by upmarket badges. Toyota thinks that with over 20 years of experience elsewhere under its belt, it could be perfectly placed to be a mainstream upstart.
At 4,966mm long, 1,930mm wide and 1,755 tall, the Highlander is significantly larger than the RAV4 it shares its platform with – the GA-K version of Toyota's TNGA Architecture. It's not the only large SUV; the Land Cruiser still goes on, but the Highlander is a completely different proposition. Using its more modern platform, and only available with a hybrid drivetrain, it's a more road-focused large family SUV compared with the brand's tough and taller off-roader.
With a platform and powertrain setup modified from the RAV4, there are strong similarities between the mid-size and full-size Toyota SUVs from behind the wheel, the most plainly obvious of which is that buyers will have to get used to the quirks of a CVT gearbox.
Thankfully, torque off the line is strong thanks to the subtle punch of the electric motor, so getting the two-tonne Highlander on the move doesn't require a strong, rev-inducing stomp of the accelerator.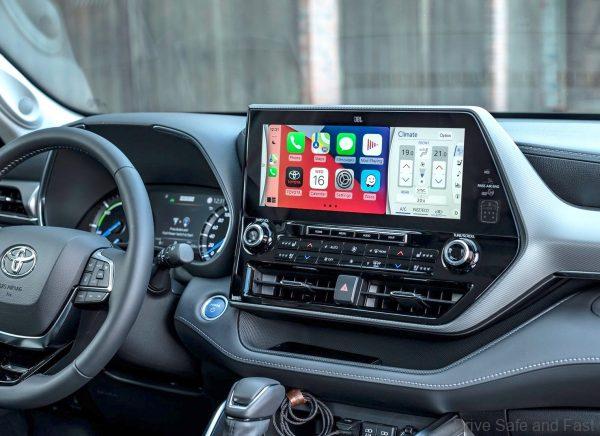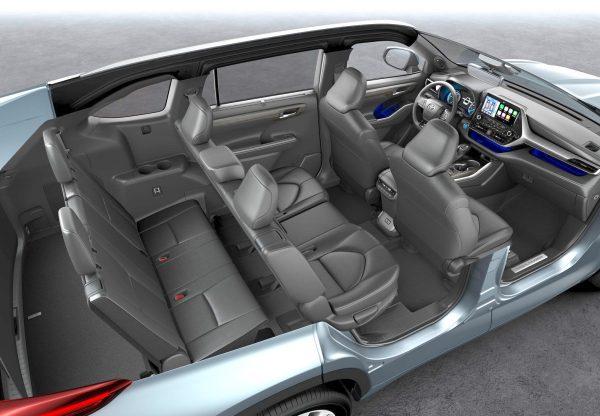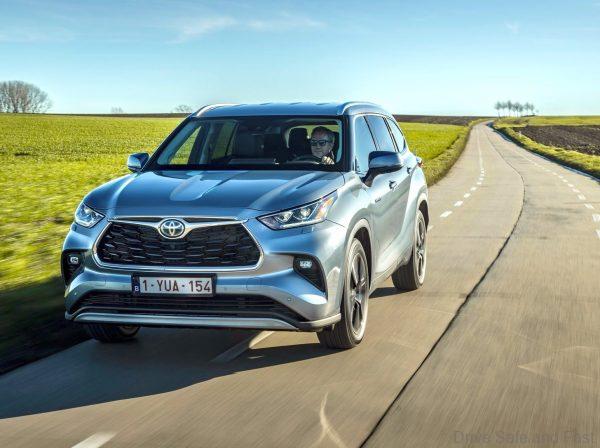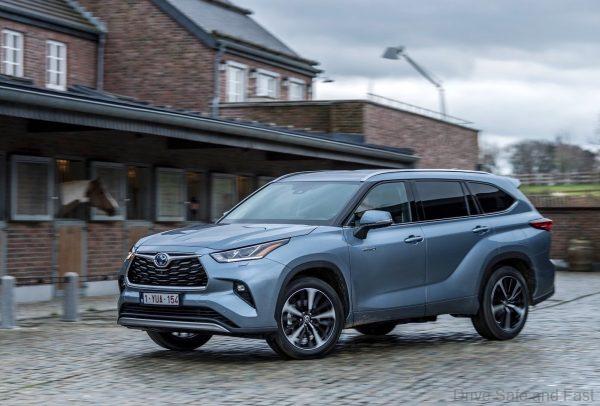 Interior Design
On board, the interior has been designed to offer all the practicality, durability and space-on-demand expected of a 7-seater family SUV, creating a comfortable, luxurious environment for all occupants.
The instrument panel is structured with a solid central element that encompasses the 12.3-inch centre console multimedia display screen and then flows the full width of the dashboard, framed by smooth, soft-skin padding. This is visually supported from below by a wide, square centre console.
All switchgear is shaped to flow seamlessly from the panels, combining elegance with ease of operation. Throughout the interior, satin and wood grain trim finishes create a durable, prestigious atmosphere, whilst the soft-skin padding itself is dressed in highly tactile, finely textured leather detailed with fine quality stitching.
Premium equipment levels include a 7-inch TFT display within the driver's instrument binnacle, a 12.3-inch centre console multimedia display with satellite navigation and Apple CarPlay and Android Auto connectivity, 3-zone air-conditioning, front and rear seat heating and front seat ventilation, a Head-Up Display, a 1,200 Watt, 11-speaker JBL sound system by Harman, wireless phone charging and a switchable digital rear view mirror which displays a wide rear image without the interruption of seat headrest or other occupants.
The Highlander Hybrid's luxurious interior is available in a choice of Black or Graphite colour schemes. High grade versions combine perforated leather upholstery with Dark Silver ornamentation and Dark Wood trim, whilst Premium grade variants feature perforated leather upholstery and Silver Texture ornamentation combined with Dark Wood trim.
Packaging
With a generous 2850 mm wheelbase, the Highlander Hybrid is a true 7-seater – the 180 mm sliding range of the second row seating ensuring spacious, easily-accessible third row accommodation for two adults.
Malaysian Arrival
Well, we will have to wait and see if UMW Toyota gets the green light from the regional Toyota office to offer this premium 7-seat SUV in Malaysia and the rest of ASEAN.