Motorcycles
Published on June 4th, 2021 | by Daniel Sherman Fernandez
0
Harley Davidson Pan America Arrives In Malaysia
This is Harley Davidson's first ever adventure touring motorcycle.
DiDi Resources has just unboxed the first ever Harley Davidson touring motorcycle at its headquarters in Petaling Jaya.
Already sold to a customer who has 3 older Harley's in his garage, this brand new adventure bike will be seeing a lot of mileage across Peninsula Malaysia in the coming months.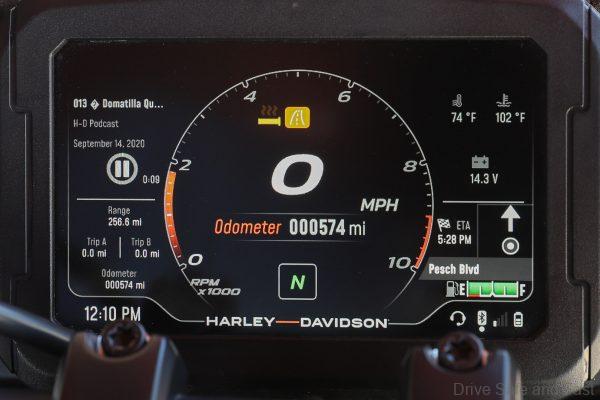 This is the first time that Harley is venturing into this segment which is dominated by the Ducati Multistrada, BMW R 1250 GS and the Triumph Tiger 1200.
Last year Harley Davidson delivered 180,000 plus motorcycles worldwide, might sound great but the year before in 2019 it delivered about 218,000 motorcycles and at the height of the company's popularity they delivered an impressive 270,000, which was in 2014.
It has been a downward trend ever since and with this new touring bike, Harley is looking at attracting a new range of customers.
At the heart of the Harley Davidson Pan America is the all-new Revolution Max 1250 engine. This is a liquid-cooled, 1,252cc, 60-degree V-twin with DOHC and four valves per cylinder engine that produces 150 horsepower and 127Nm of torque with a 9,500-rpm redline.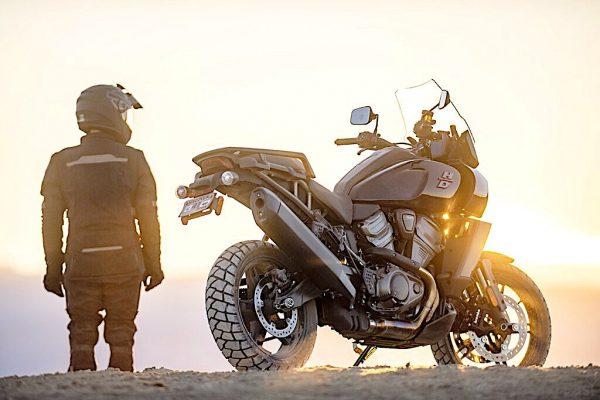 This engine features crankshaft connecting-rod journals, offset 30 degrees creating a 90-degree firing order, forged aluminum pistons, a 13.0:1 compression ratio which calls for 91-octane fuel, hydraulic valve lash adjusters, eliminating the need for valve adjustments, and variable valve timing. The latter can advance or retard camshaft timing for up to 40 degrees of crankshaft rotation, yielding plenty of low-end grunt and an abundance of top-end horsepower.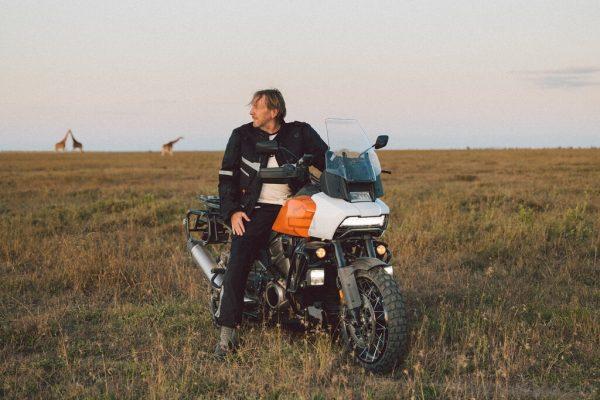 The Pan America is said to be light and rigid. It comes with a front frame for the steering head, a mid-frame that attaches the rear suspension and a steel sub-frame for rider, passenger, and luggage.
Attached to the front and mid-frame is the 1250 Special-specific semi-active electronic suspension. Other Pan America 1250 Special bits include tire pressure monitoring, a center-stand, brush guards, an aluminum skid plate, hand guards, heated grips, an Öhlins steering damper, a multi-position brake pedal, and a Daymaker Signature adaptive headlight for illuminating corners.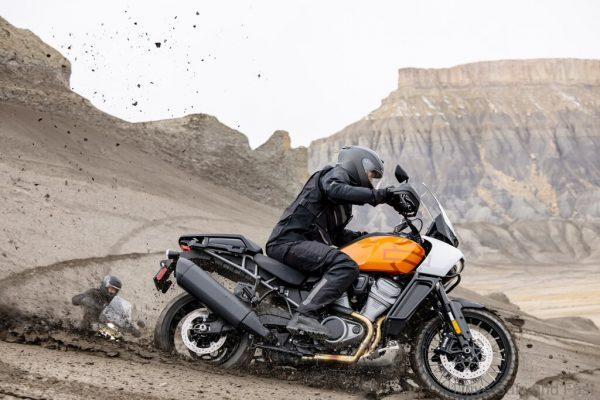 There are five riding modes to choose from in the standard variant – Road, Sport, Rain, Off-Road, Off-Road Plus and a custom mode. The Special variant gets two more modes that can be customized.
This new Harley gets electronically adjustable USD forks and mono shocks that will be handling the suspension while dual Brembo Monobloc radial calipers up front with massive 320 mm disks will halt the machine.
This Harley gets a new TFT instrument cluster that can be controlled using the ergonomically positioned switch cubes on the handlebar.