Automotive
Published on June 4th, 2021 | by Subhash Nair
0
Maxus MIFA Concept Is An EV MPV With Loads Of Power
How would you like an electric MPV with 900Nm of torque? The Maxus MIFA might deliver.
At Auto Shanghai 2021, Maxus revealed a new electric MPV concept called the MIFA. MIFA here actually stands for Maxus Intelligent Flexible Architecture. So, yes, while the MIFA is a concept car, it's also a presentation for a new platform from SAIC, the conglomerate that owns the Maxus brand.
Maxus says the MIFA will powered by dual electric motors which produce 680PS and 900Nm of torque, allowing this family mover to go from 0-100km/h in 3.8 seconds. This is an irresponsibly large amount of power for something so large and family-oriented, but it's all concept for now, so we'll let it slide.
Overall, the Maxus MIFA takes on the standard box shape of an MPV, but the details, surfacing and design look nothing like MPVs of today. It's also a tad lower to the ground and wider than today's production MPVs.
As it's an electric vehicle, there are no openings in front. The grille is a completely blank piece of glossy black plastic. Above that there's a single, unified lightbar that acts as a daytime running light. The bumper is where headlights are housed. They appear to be 6 LED projectors, with three on each side.
The side mirrors appear to be completely digital and below them are futuristic and aerodynamic looking wheels. The Maxus MIFA has a pretty distinct Z-shaped side graphic in chrome. It starts from the hood and extends all the way to the C-pillar where it climbs up and joins the rest of the roofline and ends in the spoiler.
Besides this chrome piece of trim, there are also accents in gold at the bottom section of the MIFA. Presumably, these might be colour matched to whatever exterior body colour it comes in during production.
The taillights are unified by a lightbar at the rear. Maxus script is emblazoned across the front and rear, but in different sizes. The taillight graphics are angular and there's a criss-cross graphic printed on them. This same motif seems to be printed on the rearmost passenger glass, but the interior renders don't quite show it.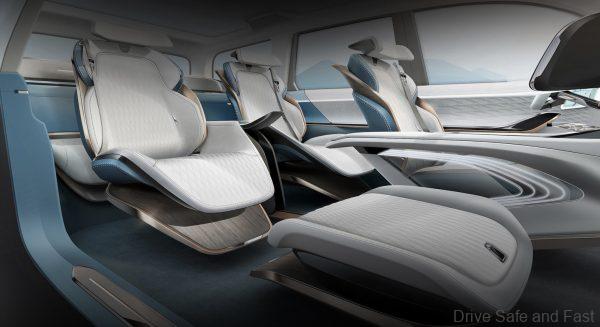 Being a concept car, the interior is very futuristic. Almost too futuristic for modern production car standards, but who knows. Maxus says that they'll be putting the MIFA into production in November, but they weren't specific on which aspects would be retained from the concept.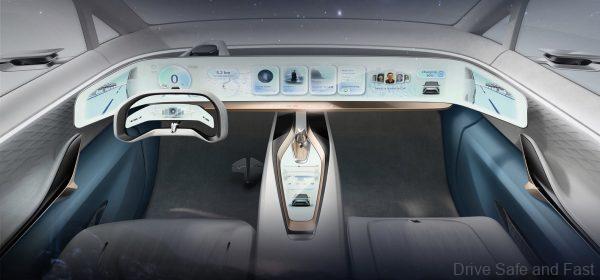 Locally, Maxus is represented by Weststar. They've been selling the G10 for 5 years in Malaysia.