Automotive
Published on June 20th, 2021 | by Daniel Sherman Fernandez
0
Will The Mazda MX-5 Model NE Be Electrified In 2024
Mazda MX-5 to get electric boost to continue sales in Europe.
Mazda has recently outlined a bold new plan to electrify its entire vehicle range by 2030, which means the iconic MX-5 roadster will get an electric powertrain in the future too.
Mazda's decision to keep up with its rivals from Europe and the move to go for electrification will see it release 13 electrified vehicles by 2025, including a trio of fully-electric vehicles (EVs), five plug-in hybrid vehicles (PHEVs) and five hybrid electric vehicles (HEVs) as part of its new product strategy. In May this year the full electric MX-30 production started in Ujina Japan and is expected to be on sale in Malaysia in early 2022.
Well, as back as December 2019, Mazda Research & Development boss Ichiro Hirose and brand chief Ikuo Maeda did mention the possibility of a full battery powered MX-5 might arrive in all showrooms to follow the moving market trends around the world.
However, there is some negativity from within the Mazda drivetrain team on this move. The Mazda Miata has always been a lightweight car and well known for its fun driving experience and the use of any current generation electric powertrain will make the car heavier than a similar petrol powered car. This is especially true in small sports cars like the Miata, where even just a little bit of weight makes a big difference to the driving experience as it is a normal aspirated engine.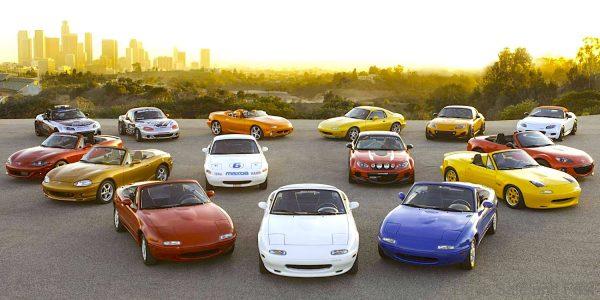 However, all might not be lost in the quest to go full battery power. After doing some research we found a possible answer already in progress at Mazda's research and development center.
The Answer Exists
The Mazda Demio EV. This compact hatch was developed and tested in late 2012 and Mazda engineers with their relentless focus on driving performance, searched for every possible opportunity to reduce weight by even a single gram, such as the use of aluminum for battery pack casing. As a result, the weight increase compared to the base model was kept down to just 190kg. At only 1,180 kg, the Demio EV is a lightweight electric vehicle that could be used for a modern full electric Mazda MX5.

What Could Be Done
The architecture of an electric powertrain differs greatly from that of one using an internal combustion engine, and while most of the variations are positive, there are a few drawbacks to consider as well. For instance, the motors themselves are smaller and there is no need for a bulky transmission, meaning a lot of room can be freed up. That room can be turned into storage or a bigger cabin without increasing the vehicle's overall dimensions.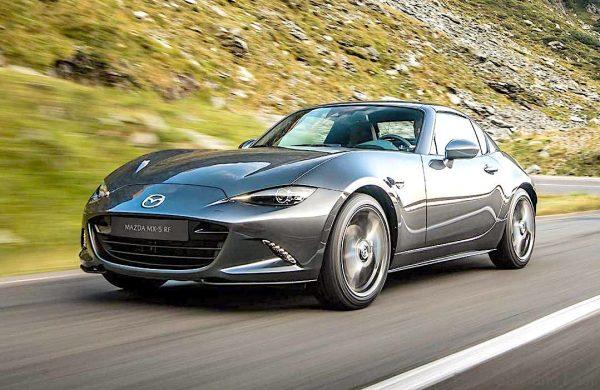 At the other end of the scale is the fact that, for the time being, EVs are much heavier than their ICE (petrol power) counterparts. Despite losing the big engine and transmission, their weight still goes up due to the need for a large battery system for good electric driving range.
Granted, most of that weight sits very low, pulling the gravity center down and favoring handling which is what the MX-5 is famous for. Also, a full electric MX-5 would deliver impressive acceleration (something all MX-5's since 1989 have been missing). Will it be a 48-volt electrical system to make the Miata NE a light hybrid?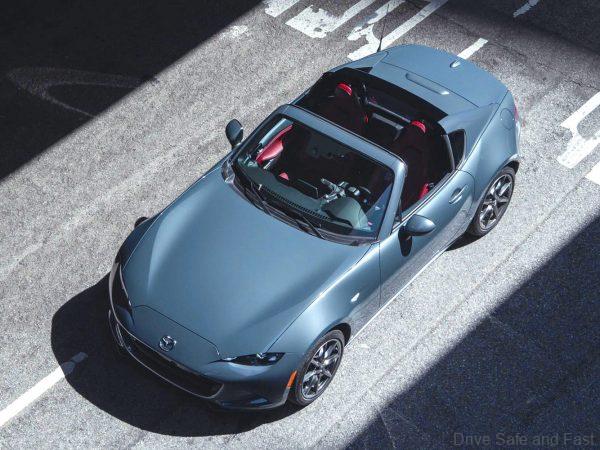 This is why some manufacturers think that crossovers and SUVs are best suited for the use of electric powertrain. Now it makes sense for the next generation MX-5 to go full electric and still retain is fun to drive and handling character.