Cars
Published on June 15th, 2021 | by Daniel Sherman Fernandez
0
McLaren 765LT Or Ferrari SF90 Which Supercar To Buy
We offer two supercar options if you have won the 4D jackpot this year.
We provide the facts that matter before making a decision which supercar you should buy tomorrow.
Earlier this year two very interesting supercars were launched in Malaysia on the very same day. One in the morning and the other in the afternoon. Then both brands had their customer only events on the same evening.
It would seem that there were enough well to do Malaysians to fill both showrooms, with social distancing in place to touch, feel and admire this precision built machines.
Now, for those of you who did not get an invite, please do not be upset as we are here to provide the necessary information for you to make a decision and place your order quickly.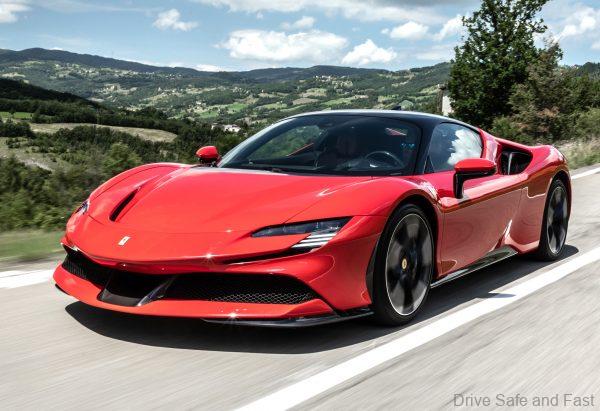 The Purchase
To start, if you are a first time supercar buyer, take note. None of these showrooms will offer you a test drive. Just have a look and take a dozen selfies with the displayed car. Meet with the sales person. Tick all the options that you want in your car and that you can afford and wait for 'your' car to be built and delivered to you. This is how it is done.
When your car finally arrives, then you can take it for a drive, park in in your garage and have friends over to salivate. Soon after (about 90 days at the most) you can store it in Langkawi (tax free haven) until you decide to pay the reduced import tax, or find a buyer overseas willing to pay a premium as they can't wait for their own unit and you make yourself a handsome profit.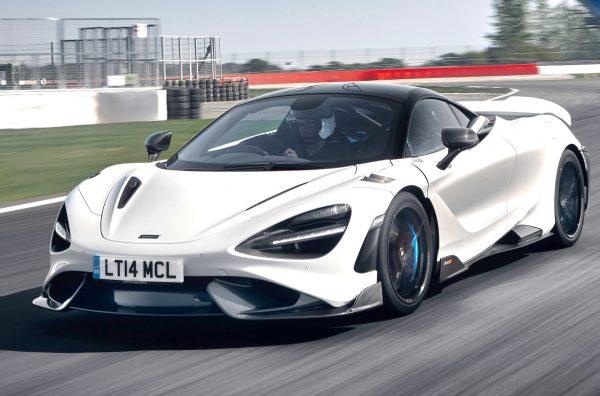 Yes, buying the 'right' supercar today can earn some money over 12 months or so and this is the game some wealthy Malaysians have been playing for some years now.
So, with these two new supercars launched in Malaysia which should you invest in? Well, we need to look at exclusivity. Yes, the more exclusive the car, the higher its price appreciation will be.
The run of the mill production supercar will not make you a handsome profit and it is more for self-indulgence.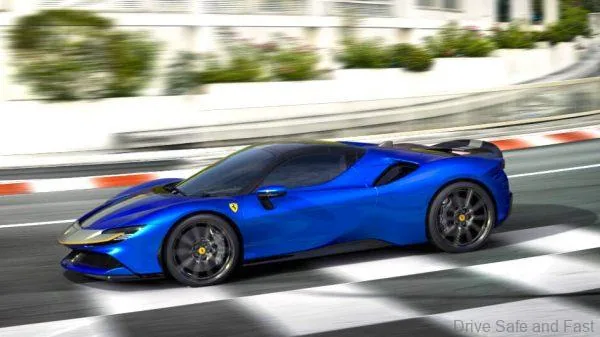 The Choices
The Ferrari SF90 Hybrid Supercar is a great looking for with very impressive features and technology. It is however a mass production car that will run for a few years. Even before its launch, there were already 20 Malaysian buyers who placed their bookings. By the time you are reading this, at least another 10 units would have been added to the order book. At a selling price that starts at RM1,908,000 before options and local taxes, this car will not be all that exclusive.
Ferrari SF90 Specifications
Engine: V8 Turbocharged
Capacity: 3990cc
Power: 780bhp @ 7500rpm
Torque: 800Nm @ 6000rpm
Transmission: 8-Speed F1 Dual-Clutch
0-100km/h: 2.5secs
Top speed: 340km/h
Price: From RM1,908,000.00 before taxes
The all new McLaren 765LT is a limited edition supercar which has just 10 units allocated for Malaysia. Global production number is a low 765 units. This means, after all 10 units are delivered to Malaysia, its value will start rising. Also, its asking price starts from RM1,488,000 before options and local taxes. This is a RM420,000 price reduction over the Ferrari SF90. Yes, the Ferrari is a hybrid, but which Malaysian paying this price is worried about fuel consumption and the ozone situation.
McLaren 765LT Specifications
Engine: V8 Twin Turbocharged
Capacity: 3994cc
Power: 755bhp @ 7500rpm
Torque: 800Nm @ 5500rpm
Transmission: 8-Speed F1 Dual-Clutch
0-100km/h: 2.8secs
Top speed: 330km/h
Price: From RM1,488,000.00 before taxes
The Final Decision
When buying a supercar as an investment it is best to look at limited edition models like the McLaren 765LT. Add to its exclusivity is its drop dead looks, its class-leading power-to-weight ratio of 622PS-per-tonne at lightest dry weight, its weight-saving measures include titanium exhaust system, Formula 1-grade transmission materials, thinner glass and motorsport-style polycarbonate glazing, plus lets not forget its inspired interior design that features carbon fibre racing seats, carbon fibre centre tunnel, exposed carbon fibre floor and lightweight Alcantara material throughout.
Also, the RM420,000 savings against the Ferrari SF90 will allow you to buy a Ford Raptor pickup truck with a purpose designed car trailer to transport your McLaren when you need to take it to race track.