Automotive
Published on June 8th, 2021 | by Subhash Nair
0
Phua Chu Kang Fined For Speeding 130km/h
Gurmit Singh, the actor who plays Phua Chu Kang, has been fined for speeding and temporarily banned from driving in Singapore.
To those unfamiliar with driving in Singapore, it's a very different experience. Yes, there are still accidents, reckless drivers, and the same basic rules and roadsigns. However, one alarming aspect to many Malaysian drivers will be the level of enforcement of rules and the general adherence to these rules. It's not perfect, but there are loads of speed cameras everywhere and generally, the highways don't have the same rampant disregard for speed limits as they do here.
However, every once in a while, someone gets hauled into court and made an example of. The fines there can be rather steep for speeding. Even if you're a first time offender, the court can sentence you to 3 months of jail time or up to S$1,000 – or both! Today it was learnt that legendary Singaporean comedian Gurmit Singh was fined and sentenced by the court for such an offence!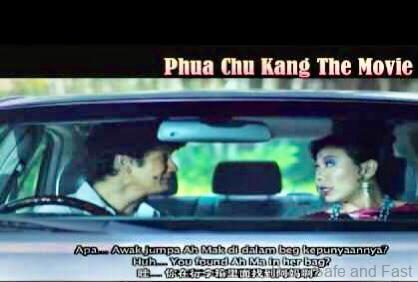 However, the court was not too harsh in its sentencing. Instead of any jail time and the maximum fine, Mr. Singh was given a 3 month ban on driving a a S$800 fine. He was caught driving at 131km/h along Woodlands Avenue 12. The speed limit there was 70km/h.
Gurmit Singh chose to represent himself before court and owned up the mistake. He said he had heard the car produce an odd flapping noise at 100km/h on his way to pick his son up from an internship. On his way back, he wanted to reproduce this noise and so sped up beyond the speed limit. However, he says he did not sustain this high speed for long.
The judge still found that he had put his son's life at risk by speeding, hence the fine and temporary ban. He accepted the sentencing gracefully though.
This was his first offence. If Mr Singh were to caught speeding that much faster than the official speed limit, the offence would be much more serious. Section 67 (A) of the Road Traffic Act in Singapore would authorise the court to impose a punishment three times that of the first offence with a maximum jail time of 10 years.