Automotive
Published on July 13th, 2021 | by Subhash Nair
0
Mazda Confirms New CX-5 Will Be RWD With Inline 6
The next Mazda CX-5 is confirmed to have a straight 6 engine.
The CX-5 has become Mazda's defining post-Ford-era product. The mid-sized SUV nearly single-handedly turned the company's fortunes around and brought it up against larger Japanese competitors like Honda, Nissan and Toyota. But 2 generations in and the Mazda CX-5 is starting to lose its lustre. It's not that the car is bad looking, even today, the 2017 CX-5 is a fine example of design and dynamics in its class. It's just that the competition isn't that far off anymore.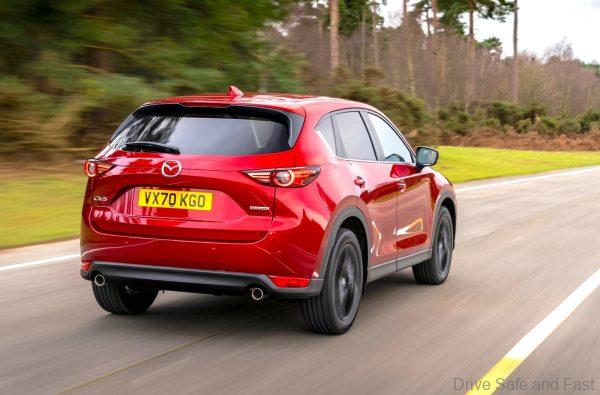 Well, to counter this problem Mazda are about to do something none of its competitors have the resources or flexibility to do. They're going to offer the next generation CX-5 with an inline 6 engine and a rear-wheel-drive option.
While we knew that Mazda was working on these new elements for a while, it took a quote from Mazda Australia's Managing Director Vinesh Bhindi to confirm this move. His quote: "the straight-six engine family will power our new large-platform products, which are CX-5 and above."
How are they doing this?
As revealed in 2019 and confirmed in 2020, Mazda is working on a new large platform with a longitudinally mounted engine and transmission. They're also working on an inline 6-cylinder engine and an 8-speed conventional automatic to go with this platform.
By default, this would make the new models built on this platform rear-wheel-driven, with optional all-wheel-drive available too. The powertrain would also feature some form of hybridization. Whether electric will be used to drive a motor in the gearbox or to spin turbochargers up is not confirmed yet.
Why are they doing this?
Certain models are becoming obsolete. The Mazda 6, for instance, no longer works in the US market. So, they need to reinvent these models with added panache. Imagine a Mazda 6 with rear-wheel power priced to compete with the BMW 3 Series but with the space of a 5 Series.
With the CX-5, this argument might be even more persuasive. Just from Japan alone, you have the Toyota RAV4, Honda CR-V, Subaru Forester, Nissan X-Trail, Mitsubishi Outlander. Each of these models have a much longer history than the Mazda CX-5, which only entered the market in 2012/2013. What's more, there are competitors from Korea like the Hyundai Tucson and the Kia Sportage, both with very edgy designs. Chinese brands too are no longer lagging behind and in fact offer better value-for-money without losing out on design.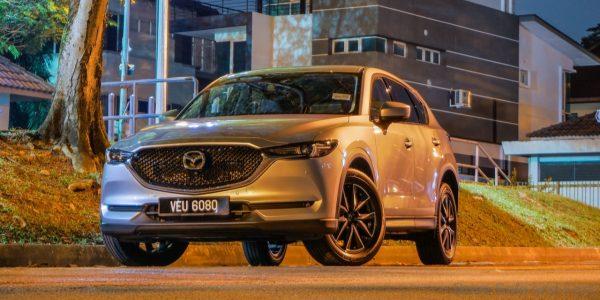 To counter this competition, Mazda has decided to offer something only the BMW X3 and Mercedes-Benz GLC can offer – an inline 6 cylinder petrol. On base models, this will send power to the rear wheels. Presumably all-wheel drive will be available on the high-spec models. If they can do this at half the price of these German rivals, then Mazda can increase their margins per product rather focus on increasing their volume of sales to drive up profits.
This is very "on-brand" for Mazda, who have been driver-focused for decades now.
Aren't companies shifting towards electricity?
It's true, the age of the petrol powered vehicle is fast coming to an end. However, there's still going to be significant demand in the mass market for petrol cars for more than a decade. It's also likely that some markets will take a lot longer to completely transition to electric power due to a huge lack of infrastructure and access to subsidised fossil fuels. Malaysia is one of these countries.
However, it's also worth noting that many pure electric vehicles are indeed rear-wheel driven by default. Because electric motors are compact and high torque, most manufacturers equip base models with a rear-mounted motor in the base model, with a secondary motor up front as an option. Mazda's new Large Platform may be designed to accommodate this sort of setup. This will make the transition to electric in a future model revision much easier.