Automotive
Published on July 23rd, 2021 | by Daniel Sherman Fernandez
0
Kia Carnival Hybrid Luxury MPV To Be Launched
This new Carnival Hybrid could soon be seen in Malaysian showrooms.
There have been some reports online sharing news of a hybrid powered Carnival MPV and even all-electric variant to be launched by Kia Korea very soon if a scoop from DailyCar is to be believed.
The South Korean automotive portal has claimed recently that Kia has recently given a briefing to the suppliers of its Sohari plant in South Korea, which details the end of production of the Stinger to free up production space for the upcoming hybrid and all-electric variants of the Carnival. Unfortunately, that is about all the details known about these electrified people movers.
Having said that however, there are still several reasonable assumptions that could be made from this nugget of information. Such as the fact it will most likely arrive only in the latter half of 2022 at the earliest for instance, with the hybrid variant probably to come before the launch of its all-electric counterpart.
Seeing as the Carnival also shares the same basic platform as the Sorento, it is therefore expected that the hybrid powertrain which recently made its way under the hood of the latter will likely be featured in the former too.
The electrified South Korean SUV pairs a 1.6-litre turbo four-cylinder petrol engine and a six-speed automatic with a 44 kW electric drive motor and 1.5 kWh battery, to send combined 227hp to either the front or all four wheels.
An alternative to that meanwhile would be the Sorento's newly-launched PHEV powertrain, which consists of a 180hp/265Nm 1.6 litre T-GDi petrol engine paired with a 66.9 kW electric motor and a 13.8 kW lithium ion battery. Mated to a six speed automatic transmission driving all four wheels, Kia claims combined power output is 227hp and 350Nm of torque in this particular SUV application, as well as an all-electric range of 56 km.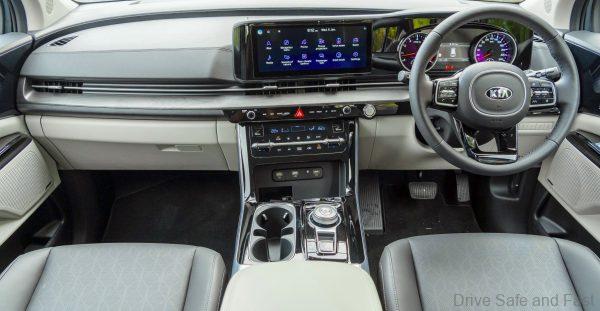 Now as for powertrain details regarding the all-electric Carnival on the other hand, that is still very much a mystery at the moment. It is nevertheless reasonable to perhaps expect it to be a rather competitive package, though perhaps not as competent as what will be offered in Kia's future offerings that sit on its dedicated all-electric E-GMP architecture.
And on the topic of Kia's future, the South Korean automaker's new Plan S product strategy has pledged to introduce 7 new EVs in the next 7 years. The first of which being the new EV6, with the second-generation Kia Niro EV set to be the next-in-line to be launched sometime next year.
Getting back to the subject of the Carnival though, there could perhaps be a higher than average likelihood for these electrified variants to make it over here some time in the future. Its new Malaysian distributors have confirmed that this South Korean MPV will be arriving in due course after all, in local assembly form no less too.
So to those who are tempted by the grey-market Toyota Alphard and Vellfire hybrids, perhaps just wait that little bit longer before pulling the trigger. Sadly though, all signs currently point to the Lexus LM rivalling Carnival Hi Limousine not to be making an appearance any time soon.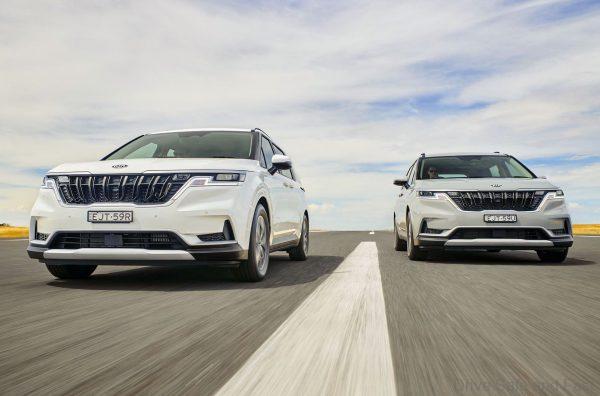 Research and Text by Joshua Chin