Used Cars
Published on July 27th, 2021 | by Daniel Sherman Fernandez
0
Mercedes A250 AMG Used Buyers Guide 2015
Here is what you need to know about a used A250 AMG model.
The third-generation A-Class was launched globally in 2012 by June 2013 it was launched in Malaysia at a selling price from RM198,888 for the A200.
Here we are looking at the more exciting A250 which came with a 2.0-litre turbocharged petrol power-plant churning out an impressive 218hp and 350Nm of torque from a lowly 1,200rpm and alongside is the very desirable A 45 AMG that appeared in showrooms in 2013 which featured the world's most powerful four-cylinder engine that delivered a supercar chasing 360bhp.
However, it is the A250 which was launched at RM238,888 that seems to be flooding our used car market and the topic of this used buyer's guide. The A250 got a mild facelift a few years later and this is probably why the used prices of the pre-facelift is quite tempting right now.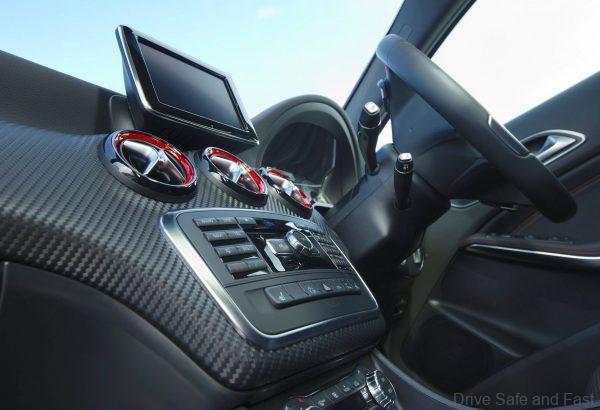 Because it is a Mercedes-Benz you will have high expectations of a premium feel interior, but when you look at some of the hard plastics that are not in your immediate line of sight you might be disappointed. This is not an E-Class.
Remember, in Europe and America this is the middle class buyers Benz so there is hard plastics around. The cabin is also smaller than the Golf Mk7 GTi. The rear passenger space is small and the windows small, also the boot is not the biggest, either, at 340 litres with the rear seats up, or 1,157 litres with the seats folded down.
However, the sports seats, carbon-fibre trim feature on the dash with the sporty steering wheel delivers a sport car like look that many want.
You will love the jet-engine inspired circular air vents and the classy center console. Yes, the overall cabin environment is very different to say the Volvo V40 and the BMW 1 Series which have rather drab cabins.
This A-Class is also extremely well thought-out in terms of layout and ergonomics and it must be noted that if this is your first time driving and owning a Mercedes you will need to get used to its single column stalk controlling indicators, lights and wipers.
In the used car market today, your will find hundreds of units for sale and you can pick between a local Mercedes-Benz Malaysia car or a used recon import car from either Japan or England (remember, the recon import cars from an AP holder have no manufactures warranty and a Malaysian service and recall done history). To ensure you get a car that had its air-bag and other minor recalls done it is best to buy a Mercedes-Benz Malaysia car.
What To Check For
Well to start, paint finish. If there is vinyl wrap done on the car, then check thoroughly for accident damage at the joints. The A and C pillar from the inside of the car. For this you will need to remove the inside panel and best you get your mechanic to do this and pay him a small fee.
Then you will need to check under the car for oil leaks. Drive it. Park it. Wait. Then slowly move to see if there are oil leaks where you parked it
This A-Class came with a dual-clutch gearbox. It shifts gears fast and without any jerking. On a test drive take note of this. It has been reported that cars that were built between early October 2015 and 19 November 2015 (recon cars will be the first to have this issue) and came equipped with a dual-clutch automatic gearbox can either crack or fail. This can lead to the car going into limp home mode or losing drive completely.
There was a front passenger airbag recall for cars built between late July 2016 and 20 March 2017 where there was an issue with the airbag igniter that could inflate the bag only partially or not at all. Again, recon cars from UK and Japan will have this issue.
Finally, check for flood damage. Yes, some have been caught in floods, dried out and ready for sale. Check under the carpets and reupholstered seats might be a no-no.
Asking Prices
It is a 7-year-old car so loan is still available and prices will be between RM110,000 to RM130,000 depending on condition and history. With so many for sale, take your time, bargain like you are at a night market in Chinatown and walk away if you are not totally happy.