Automotive
Published on July 27th, 2021 | by Amirul Mukminin
0
Why Are Car Grilles Getting Larger And Will They Stay?
A question some of you might be asking about the large grilles that are showing up.
You might have noticed that car grilles are getting bigger and bigger these days. BMW might be the first brand that pops up in your mind when thinking of big grilles but there are also other brands (Audi, Bentley, Lexus, Toyota, etc…) that have the tendency to slap big apertures onto the front ends of their cars. The question is, why?
We don't think there's a definite answer to this but if we take a look at the basic functions of a grille, we might have some idea as to why car manufacturers are taking this rather bizarre route.
First and foremost, a grille allows airflow to come into the engine bay to help cool off the engine and radiator, thus preventing overheating. Slats or mesh inserts are not meant to limit the amount of air that comes in, instead they are there to protect the engine parts from debris or any projectiles, while allowing the air to flow underneath the hood.
So, they are using larger grilles to allow for more airflow, then?
Well, not exactly. Take a closer look at the grilles on the cars on the market today and you'll see that most, if not all, of them have closed-off sections that take up at least half of the grille.
Unlike active grilles which have shutters that open and close to control airflow, these sections (usually made of plastic) completely prevent air from flowing into the engine compartment. This means they serve no real purpose other than being a non-functional part of the grille.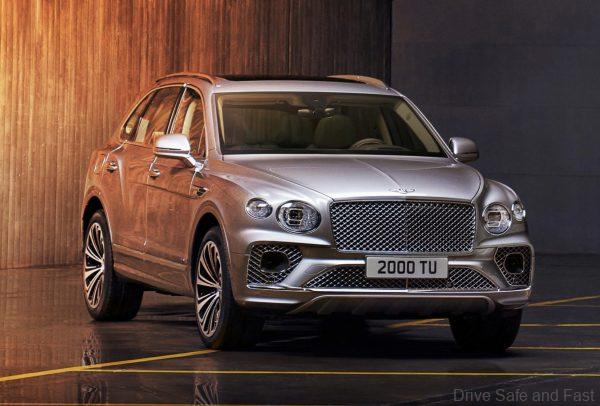 But why are grilles becoming even larger? One might argue that manufactures do this to house the radars and cameras for their active safety systems, which is not wrong, but whether you like it or not, it's more about making a statement.
As popular as they are, some car manufacturers just want to stand out above others. They want to be recognisable. And what better way to achieve that than by putting a big, quirky design element smack in the middle of the front fascia? It's the first part of a car that people notice anyway.
A large number of brands are 'guilty' of this. BMW, for instance, gave the new 4 Series an unsightly large kidney grille, which in our books, ruins its otherwise striking look. Lexus' spindle grille doesn't look half bad if we're honest, but the Japanese luxury marque went too far with the LX and LM. Of course, we also have the 'newcomer' Genesis and its large 'Crest Grille' worn by its crop of new models.
Don't think that the trend is only popular among the luxury brands. Have you seen the Toyota Camry and Avalon? Don't forget the Volkswagen Arteon. Also, some Chinese brands are starting to jump on the bandwagon. Just take a look at the newly revealed Trumpchi GS8. I rest my case.
When will this insanity end? Will we see the day when a grille takes up 90 percent of the front fascia, leaving just enough space for the headlights and licence plate holder? I really hope not.
With the auto industry's push into electric vehicles, there's a chance that this senseless trend would come to an end in the coming years considering that EVs don't actually need grilles due to the lack of engines and radiators. However, looking at the BMW iX and Audi's e-tron line-up, we have a feeling that large grilles are here to stay.