Automotive
Published on August 29th, 2021 | by Daniel Sherman Fernandez
0
Ford Maverick Bookings Hit 100,000 Units In America
Maverick is going to be Ford's best seller in North America.
When Ford launched their compact pickup truck in America, the initial reaction to its was somewhat reserved as the buyers in this segment have always been looking for bigger, wider and brawny pickup trucks.
Then as the Ford Maverick rolled into showrooms, it started rolling out faster than expected as this compact truck created a new buyer segment that all truck manufacturers in America have ignored. Yes, there are many people looking for a easy to drive in the city compact vehicle that is versatile and having a truck bed in the rear adds to the appeal. General Motors, Toyota and Chevrolet now realise a new buyer segment and we are sure they have started work on their version of a compact truck.
In just a little over two months since the order books were first open, the Maverick now has over 100,000 bookings in America and if a right hand drive version if produced, the ASEAN market will be lining up to buy one.
Rather surprisingly too, Ford CEO Jim Farley has took to Twitter in touting that the majority of Maverick pre-orders came from only three states: California, Florida, and Texas. It is also interesting to note that it has since been reported for the prospective purchasers of this unibody pickup to mainly be coming from the larger cities in these locales — like Los Angeles, San Francisco, Orlando and Houston — which likely points to this truck-ette having found a niche among the urban dwellers.
Now in continuing on the subject of interesting things to note though, it is worth highlighting that the reservations that make up this headline-grabbing 100,000 figure aren't exactly binding in any way. In fact, there isn't even an actual need to put down any financial deposit when making a booking for these Mavericks.
It is likely therefore that a large majority of these 100,000 bookings will unlikely follow through to a sale, with the common consensus within the industry being that only 4 in 10 orders will translate to an actual Maverick ending up with a customer. Even then though, 40,000 sales for a pickup that hasn't been launched yet is nevertheless still very good going for Ford.
And it is worth remembering too that this isn't the only Ford product that has been swamped with orders in recent time, as its all-electric F-150 Lightning had recently managed the even more incredible feat of garnering over 45,000 orders in just the first 48 hours of its debut. The Blue Oval marque also is currently struggling to keep up with the overwhelming demand for its immensely popular new Bronco 4×4, not to mention its hot-selling Mustang Mach-E e-crossover as well.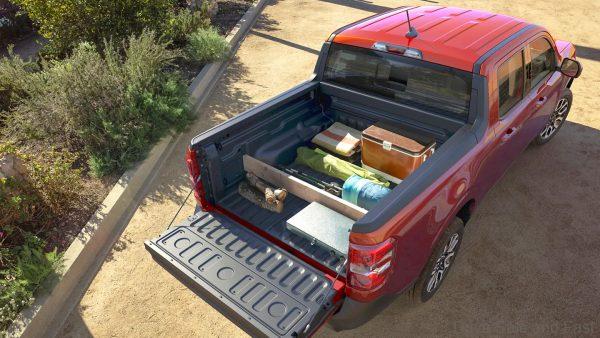 So for those then who thought it foolish for Ford in ditching cars to focus solely on trucks and SUVs instead, there might be a little bit of humble pie still left to be eaten at this point in time. All jokes aside however, it might now perhaps be the right time to ask the question as to when the Maverick will be making a Malaysian (or even South East Asian) debut.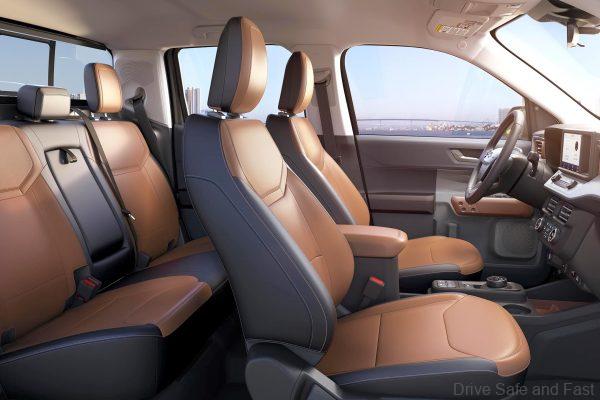 Sure, like what was explained prior here as to why Hyundai will likely never be bringing the Santa Cruz over here, the Maverick is highly unlikely to ever make it to this part of the world. Seeing though as Ford Malaysia's current bread-and-butter is its Ranger, this smaller sibling could somehow better make a case for its arrival on our shores better than its South Korean competitor.
Research and Text by Joshua Chin