Used Cars
Published on August 18th, 2021 | by Daniel Sherman Fernandez
0
Toyota Camry 2002 Used Buyers Guide For Malaysians
Yes, this 20-year-old Toyota Camry is priced right for large sedan lovers.
Some time in July 2002, UMW Toyota launched a brand new Toyota Camry at the height of Malaysian economic recovery. Yes, the 1997-2000 ASEAN financial and dot com crisis had taken a toll on Malaysian business owners and the recovery was swift with thousands of new business owners coming into the market and they needed a business sedan.
Yes, this was the time before the Sport Utility Vehicle (SUV) was popular and so large business sedans sold like hot piping 'nasi lemak kukus'.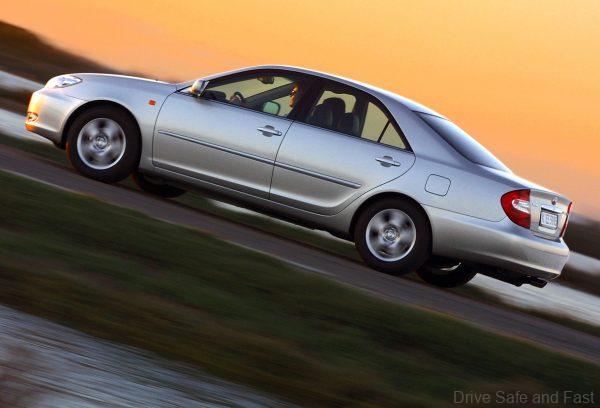 This new Camry despite being tall and wide with sharp edges still had a touch of sportiness in its looks and the body was surprisingly aerodynamically efficient at 0.29 Cd.
Compared to the previous Camry, this new one version was 65 mm longer, 25 mm wider and it stood 80 mm taller. Besides marginally wider front and rear tracks, the wheelbase had also been extended to 2720 mm which was 50 mm more than before.
The increased body dimensions provided for a bigger cabin with more space for both front and rear passengers. The overall length of the cabin had increased to 2020 mm, 85 mm more than before, while the width was 40 mm greater and the roof was a generous 45 mm higher.
UMW Toyota offered a choice of two brand new 4-cylinder DOHC 16-valve engines. There was a 2.4-litre 2AZ-FE and a 2.0-litre 1AZ-FE. Both were state-of-the-art for its time, all-aluminium engines featuring Variable Valve Timing with intelligence (VVT-i) which is a mechanism that delivers better power, enhances fuel efficiency and reduces emission levels.
Power and torque ratings for the two engines were as follow. The 2AZ-FE had a maximum power of 152PS at 5,600 rpm with 218Nm of torque at between 3,800 and 4,200 rpm, while the 1AZ-FE delivered 144PS of power also at 5,600 rpm and 190Nm of torque was produced at 4,000 rpm.
At its launch the Camry 2.0 was priced at RM154,000 and the 2.4 was priced at RM183,000 and its nearest rival was the 2011 Nissan Teana which was priced very close. A cheaper option was the troublesome Proton Perdana V6 which is only valued for its spare parts today.
Today, some 19 years later, this Camry has depreciated by almost 90 percent and this is good news for a person looking for a dependable large business or family sedan. Yes, prices in the used car classified start from a low RM12k to RM24k for the last batch in 2015 and this is before some hard bargaining.
There are dozens available for sale as UMW sold thousands and most were driven without being abused. So finding a well looked after unit will be easy.
This Camry's biggest plus? Room, and plenty of it. Even with a pair of six-footers sitting up front, there was more than enough space left for three friends sitting in the back. Statistics can often be misleading, but our seat-of-the pants research from 19 years ago showed when we test drove it that when it came to interior space, this Camry compared favorably with almost all of its competition.
Cabin wear should be little as the materials used for the instrument panel, roof lining, doors and other plastic components were very good.
On the road this Camry cabin is whisper quiet, with temperatures kept at a comfortable level by the standard automatic climate control. Once you have adjusted the electric drivers seat and the tilt/ telescope steering wheel to suit your need, the time you need to spend familiarizing yourself with this Camry is over. This big Toyota is easy to drive, offers no unpleasant surprises in terms of handling and does what is asked of it with a minimum of fuss.
What to look for
Engine: Should be reliable except in cars with very high kilometers. Careless servicing – leaving old oil in the engine or using incorrect grade oil – likely to cause greatest problems. Check for a good service record.
Gearbox: Autos are not immune to rough driving and many owners neglect changing the lubricant.
Bodywork: Crash damage can be a source of premature rusting and can affect a car's wheel alignment or overall integrity. Examine carefully for any signs of accident repairs starting with the boot floor and ending with the engine bay edges.
Driveshaft: Constant-velocity joint problems always possible on front-drive cars. Drive the car on full lock and listen for clicking noises. Examine rubber boots shielding the CV joints from dust to make sure they are not torn.
Performance is lively if not rapid for the 2.4 Camry and less exciting for the 2.0 due to the weight of this large Toyota and reliability is up there with the best. Hard to beat its current used price for overall value. Now the question is to buy or not!