Automotive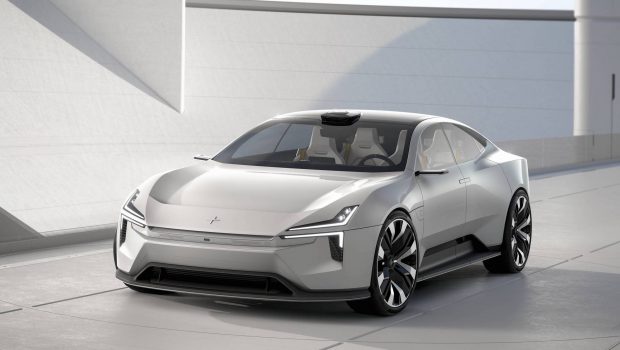 Published on September 29th, 2021 | by Subhash Nair
0
Not Just Volvo Cars, But Polestar Are Going Public Soon
Polestar, will be going public, just like Volvo Cars will this year.
Earlier this year, Swedish automaker Volvo Cars announced that they'd be going public on the Swedish stock exchange sometime this year. Now it looks as if Polestar will be doing so as well, though they're going to be listed on the New York stock exchange instead.
The planned listing will be done through a business combination with Gores Guggenheim, Inc. Proceeds from the business combination will be used to fund expansion of Polestar's products, operations and markets to push it toward becoming a more serious threat in the EV space. With this business combination, Volvo Cars will make an additional equity investment in Polestar by US$600 million. Upon completion of the transactions, Volvo Cars is expected to hold close to 50 per cent of the combined company.
Volvo Cars were the largest shareholder in Polestar. Here's what their CEO, Håkan Samuelsson has to say about all this:
"Volvo Cars is a proud and supportive shareholder in Polestar, which we founded and have helped develop since its launch as an electric vehicle company in 2017. The estimated valuation for Polestar reflects the exciting growth potential in electric vehicles, where we see sharply increased demand."
Here's are some highlights from the press release.
Polestar Investment Highlights
Global premium EV player already in mass production, setting new standards for sustainability, design, technology and performance with two award-winning cars on the road
Operating in some of the fastest growing EV segments representing a huge global opportunity with a distribution footprint targeted to cover a majority of the market on three continents by 2025
Differentiated asset-light model with immediate operating leverage targeted to create a capital-efficient global premium EV company
Expected to enter an exciting period of rapid growth starting with the launch of its first premium electric SUV, the Polestar 3, in 2022, plans to launch two additional new models by 2024, and expand global distribution footprint to 30 markets by 2023
Ambitious sustainability commitments with the goals of developing a truly climate-neutral car by 2030 and being the most transparent pure EV company
Digital-first consumer approach, with differentiated purchase and service model, enables rapid scalability and aims to deliver exceptional customer experience
Visionary and experienced management team has fostered a culture focused on innovation