Automotive
Published on November 5th, 2021 | by Amirul Mukminin
0
Geely Aims To Sell 3.65 Million Vehicles Annually From 2025
The Group also announced that Lynk & Co is coming to Malaysia
Geely Auto Group recently outlined its 'Smart Geely 2025' strategy in which the conglomerate aims to boost its annual sales to 3.65 million units across the Geely Auto, Lynk & Co, Geometry, and Zeekr brands. Of the number, 650,000 would be contributed by Zeekr alone.
To achieve its goals, Geely says it will launch more than 25 new smart vehicle products over the next five years. These include 10 intelligent and electrified models from Geely Auto, 5 new models developed on pure electric and SEA platforms from Geometry and 5 new smart models under the Lynk & Co brand.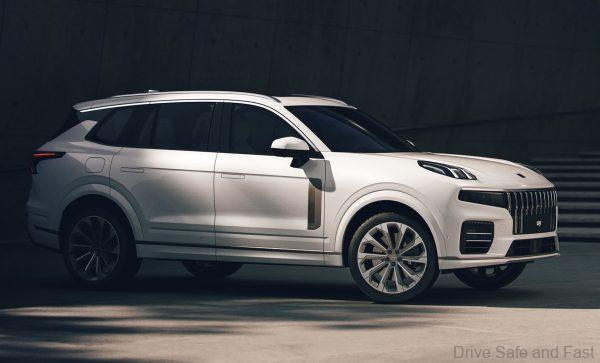 Not only that, the Group will also launch a new battery swapping mobility brand in 2023 and 5 new pure electric models with battery swapping technology. By 2025, Geely aims to deploy 5,000 battery swapping stations across 100 cities.
At the core of these products will be the powertrains from Leishen Power, which Geely describes as "a leading intelligent high-efficiency powertrain solutions provider". Products that will be launched under this new brand include a modular hybrid powertrain platform called Hi-X, a 1.5 TD hybrid engine, a 3-speed hybrid transmission and a new E-Drive motor.
Geely sales goals are not limited to China – by 2025, the Group aims to achieve more than 600,000 units in overseas sales, with focus on developing the Eastern Europe, Middle East, Southeast Asia, and South America markets as well as introducing new energy products to EU and Asia-Pacific markets.
On top of that, Lynk & Co will expand its global presence by entering Russia, Australia, New Zealand as well as Malaysia. It is undisclosed when exactly the mobility-centric brand will arrive on our shores but this is definitely good news for those who have been looking to explore subscription-based car ownership. Currently, Lynk & Co offers a total of eight models, with 09 SUV being the latest one.
As for Proton, in which Geely owns 49.9 percent stake, the Malaysian automaker will continue to be supported by Geely with the goal of making the brand No.1 in Malaysia and top 3 in ASEAN markets with further introduction of new technologies and products.