Automotive
Published on November 2nd, 2021 | by Subhash Nair
0
Here's What Electric Vehicles Might Come To Malaysia In The Next 12 Months
We explore a list of potential electric vehicles that may come to Malaysia tax-free!
The Malaysian government has expressed their intention to encourage sales of electric vehicles in the country by giving forgoing excise duties, as well as sales and import tax on all EVs, as well as giving customers income tax deductibles and road tax exemption. Now we have to consider which vehicles will be brought in by the manufacturers and by AP holders.
Needless to say, Porsche is at the forefront of electrifying Malaysia right now with Sime Darby Auto Performance bringing in not just the award-winning Taycan but also the Taycan Cross Turismo well ahead of any government policy announcement with regards to electric vehicles. It'll be interesting to see how far prices will drop.
BMW Group Malaysia welcomed the government's position on electric vehicles. They just launched two electric SUVs in the country, the iX and iX3. Will customers who paid booking be cancelling and waiting for better pricing? Who knows. Maybe some are holding out for BMW's other electric offering, the BMW i4. The i4 also comes as a BMW M tuned electric vehicle. Perhaps this is the one that most fans should wait for. Others still may be looking for much-improved pricing on the older BMW i3S, which is probably on the tail end of its production run.
The second place to look at would be Volvo Cars. Their entire portfolio is electrified. Even their compact crossover, the XC40, comes as a plug-in hybrid model in Malaysia. If this policy is implemented, we're sure Volvo Car Malaysia will jump at the chance at bringing in the XC40 Recharge Pure Electric. They may even be interested in trying to sell some C40 models through their online-only subscription model. It could also be their chance to bring in some Polestar models to the country.
Mercedes-Benz Malaysia has long been waiting for the right time to bring in some EVs. They were quick to tease the arrival of the EQC, their first all-electric SUV. However, the timing was never right for its release here. Now, with the correct tax structure in place, we may finally see not only the EQC, but the EQE, EQS and maybe even the EQB. They have an EQV as well, but judging by the somewhat poor performance of the V-Class in Malaysia, this may not be a priority for the three-pointed star here.
Lexus Malaysia has been quite aggressive with their product strategy as of late. Their new UX crossover has started to crop up all over town and this was coincidentally the first car that they fully-electrified for production. Perhaps we could be seeing some UX300e models buzzing around Bangsar quietly soon enough.
Jaguar has been quiet but consistent in Malaysia. They've been launching fully-imported, high-spec, but very expensive vehicles for a great number of years here. Perhaps a tax-free I-Pace could be the volume seller they'd been waiting for.
And then we have Audi. Well…. It's hard to say if Audi Malaysia has a strategy for the country or not. Some months they're all in, other months, they're completely quiet. If this announcement has awoken something, perhaps it's time we see the e-tron and e-tron GT. There's also the Q4 e-tron quattro and Q4 Sportback e-tron quattro, which are both electric vehicles with reasonable price tags.
Now that we've dealt with the premium brands, let's talk about electric vehicles you and I may be able to dream of affording.
The first company that comes to my mind is Nissan. They were well ahead of the game with the introduction of the LEAF. They even followed through with the 2nd generation LEAF. If any company deserved a tax break on their products it's probably Nissan. They were the pioneers in this field, both globally and locally. It's time they earned their just reward on the electric front. Not only would the LEAF finally be viable, but we could see the introduction of the Ariya SUV next year as well.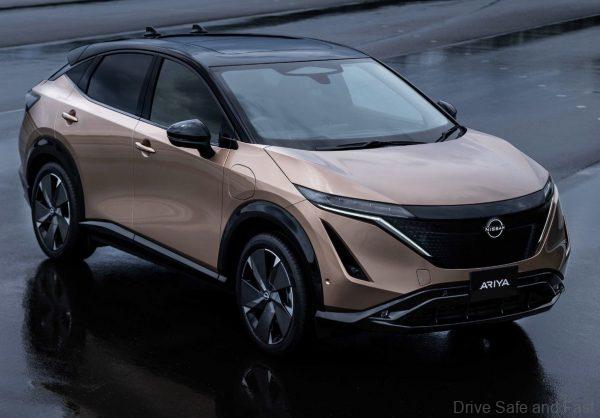 The other company that comes to mind is Honda. Their Honda e was an immense success story in Europe. We're sure the pioneering spirit of Honda Malaysia would push for its introduction in Malaysia, even if in just small batches at inflated prices. That thing would sell.
Mazda too should not be forgotten. They currently have the MX-30 for sale in many markets. That thing may not have great range, but it's intended for urban use. Maybe SOCAR will pick it up as a premium electric runabout in KL?
Renault was the first brand in Malaysia to commit to the Subscription model quite successfully. EVs and subscription models go hand-in-hand, so it would not be silly to think that Renault would bring in an electric vehicle or too. They've also got a history of bringing in EVs like the Twizy and Zoe. Maybe they'll bring in the Megane e-Tech.
We should also talk about Volkswagens. They're getting a bit bland on the ICE front, but there's no lack of vibrancy on the electric front. Cars like the ID.3 and ID.4 (and their many variants) promise to deliver great performance per Ringgit.
Our personal favourite brands on the electric front are actually from South Korea – Hyundai and Kia. Hyundai is definitely going to bring in the Kona Electric as soon as pricing allows them to sell it here. That thing looks great and will probably be reasonably priced. However, it's the Hyudai IONIQ 5 that really excites us.
But if we're talking about the IONIQ 5, we have to also talk about Kia's version that is built on the same E-GMP platform – the Kia EV6. This too is an exciting vehicle. Under the Berjaya Auto Alliance, the Kia brand might do extremely exciting things with the brand with this product.
Ford is the final wildcard here. They've been happily selling the Ranger in their own little corner for many years. However, many are also aware that they've selling the Mustang too. What happens when you marry these two classes of vehicles and make it electric? Well, you get the Mustang Mach-e! Of course, we're not saying that Sime Darby Auto Connexion is going to take that kind of a leap… But they should!