Cars
Published on November 28th, 2021 | by Daniel Sherman Fernandez
0
Why We Will NOT Buy An Electric Car So Soon
Electric Car Ownership Conundrum In Malaysia
We were interviewed by BFM's very popular 'Enterprise Biz Bytes' show this week and it was all about electric vehicle ownership in Malaysia and our personal thoughts about it.
https://www.bfm.my/podcast/enterprise/enterprise-biz-bytes/ent-bb-next-car-an-ev
IS GETTING RID OF TAXES ENOUGH TO ENCOURAGE BUYING AN EV? By the way, the main picture showing kap-chais blocking the charging station was taken by Azmi Mayan.
1. In the latest budget, there was a big push towards Electric Vehicle adoption. In your opinion, why has this suddenly become a big thing here in Malaysia?
ANSWER: Well, the rest of the region, Indonesia, Thailand, Singapore and even Vietnam have already made commitments towards electric vehicles (EV), production of EV batteries and also assembly of electric vehicles with fixed incentives on their individual government websites.
So, Malaysia has to follow or be left out. Being last might not be all that bad.
2. EV and Hybrid cars have been pretty expensive in the past, but now with the tax incentives announced in the budget, and with government backing, are we expecting the prices to be reasonable for our market?
ANSWER: Well the cost to manufacture any EV, scooter, truck, car, SUV is all higher than its petrol or diesel powered version and this is because of economies of scale and new research and development cost.
So, even with zero import duties, the landed cost of any EV will higher over its petrol version. Take the Nissan Leaf and compare to any Nissan car?
Old Nissan Leaf price was RM188,000, new price ….. probably RM168,000. It is still higher than any Nissan Car on sale right now.
3. Would you say that there are some people that would rather stick with a traditional vehicle rather than switching to electric? Why?
ANSWER: Yes, many. Well if their current petrol powered car is not giving them any headache and its running cost is low. Why change. Especially if you are middle and lower middle class and probably over 40 years with kids who still need a University education.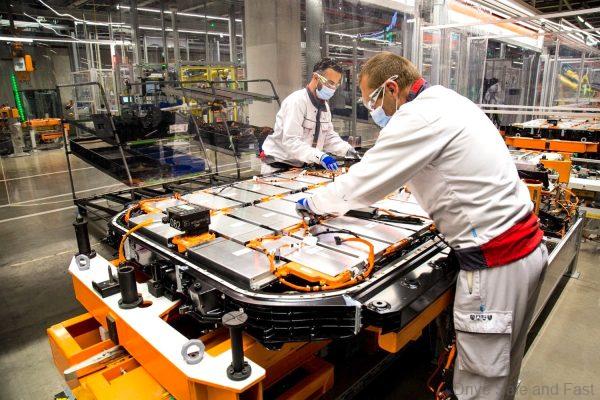 4. Are there local manufacturers working on Electric Vehicles here in Malaysia, can you name any?
ANSWER: Yes, and all very secretive right now. No firm commitment. Perodua not for another 2 years. Proton, needs to wait for its partner Geely to provide the technology.
5. Are we prepared for mass vehicle adoption?
ANSWER: Definitely not yet. At least another 2 years. Charging infrastructure and common sense education to other drivers not to park at a charging station needs to be done. (just look at this very recent picture of motorcycles parked at a charging point at a Petronas Station. The station owner cannot control this and its public mindset which will take some years)
6. In terms of infrastructure, how much work is involved in the switching process?
ANSWER: I am not an engineer. But from we have learnt over the past decade. It is a lot of investment with only long term returns and Malaysian businesses like and are used to fast returns on their investments.
7. GD Express Carrier Berhad (GDEX) have recently announced that they've launched an all-electric motorcycle into their fleet, what are your thoughts on this?
ANSWER: Great move and this is the direction being adopted for the past 4-5 years in Europe by courier companies using EV vans, bikes and small vehicles.
8. Do you see yourself buying an EV in the near future? Why/Why not?
ANSWER: Not for the next decade. Will wait, watch, enjoy the show and then when the dust has settled, I will buy a used Porsche Taycan with the hope that the replacement battery will be less than RM15,000.
I have a few driving machines in my garage which are fully paid up and with low maintenance costs. Plus, no monthly installments. Why go looking for a new monthly headache.