Automotive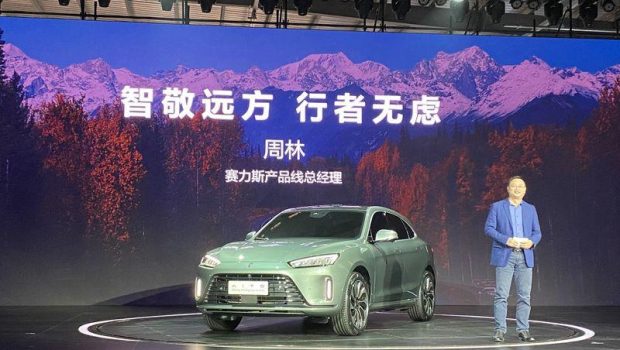 Published on December 3rd, 2021 | by Subhash Nair
0
The AITO M5 Is The First Huawei-Powered Car!
Everyone was so excited about a possible Apple Car they forgot to check on what Huawei was doing in this space.
In the age of electrified, high-tech vehicles, it's not uncommon to see electronics brands dipping their toes in the automotive world. In recent times, we've seen Sony launch a concept car and even heard endless rumours about a possible Apple Car. However, it looks like Huawei will be the first tech company to collaborate on a car. They're working with Seres, which used to be called SF Motor. SF Motor was started by Tesla co-founder, Martin Eberhard, but he has long since left the company. Earlier this year, Seres and Huawei partnered up on a seperate project – selling the Seres SF5 SUV in Huawei stores in China.
The car in question is the AITO M5. AITO itself is a new brand which stands for "Adding Intelligence To Auto". The "M5" name has not yet been confirmed, but it appears on images of the vehicle. It's based on the Seres REEV platform and is powered by 2 electric motors – one in the front producing 165kW of power and another in the rear with 150kW.
The AITO M5 features a 200 kWh battery, and if that wasn't enough, the battery can be charged by a range extending 1.5-litre turbocharged petrol engine that sits under the hood. This allows a maximum driving range of 1000km!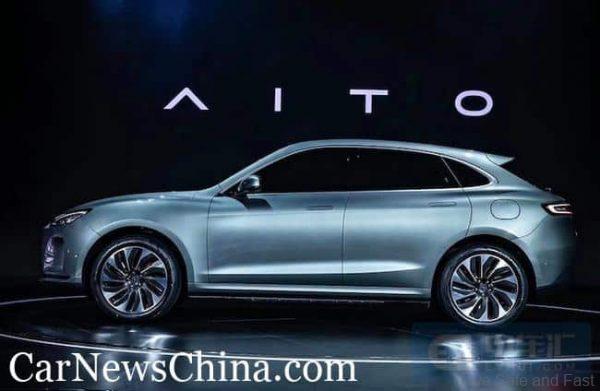 While most of the 'car bits' of the AITO M5 were probably engineered and produced by Seres, it is said that Huawei's contribution was in introducing their Harmony OS into the vehicle as a driving system. That being said, it is unclear to what extent the operating system influences the vehicle. It could be simply powering the infotainment or perhaps there are deeper roots that tap into the vehicle's safety and drive systems.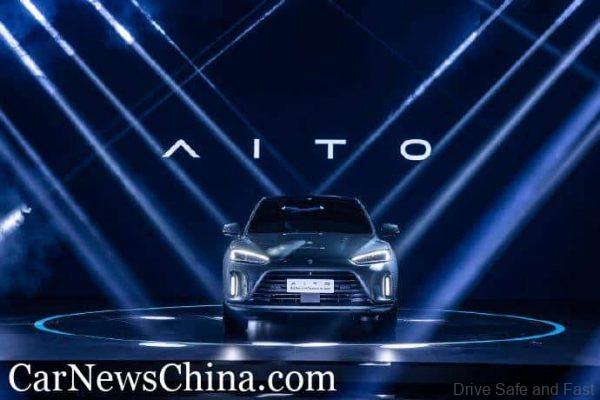 The AITO M5 sits on the DE-i platform and is is 4.77 metres long, 1.93m wide, 1.625m tall and has a wheelbase of 2.88mm, plus it weighs about 1300kg. This makes it larger than the Seres SF5 despite being clearly related to it. Wheels on this vehicle are between 19″ and 20″ with 255/50 R19 and 255/45 R20 tyres.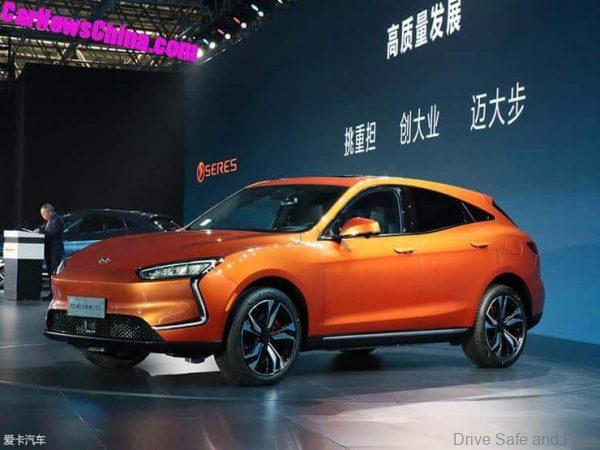 More details around the AITO M5 will be shared just before Christmas 2021 and will probably be launched in 2022 if they can find enough chips for the vehicle.