Cars
Published on December 19th, 2021 | by Subhash Nair
0
Mazda CX-9 Versus Hyundai Palisade In Malaysia – Which Full-Sized SUV To Buy
Conclusion: Decide if you prefer the Hyundai Palisade or Mazda CX-9 better before buying.
The full-sized SUV game has been creeping into the Malaysian automotive industry slowly. A few years ago, it was only the premium European marques that offered SUVs this large and let's just say they were expensive. Only when Mazda debuted the 2nd generation CX-9 and then the locally-assembled CX-8 did Malaysians stop to consider one of these. Well, Mazda is no longer the only Asian brand to offer E-segment SUVs as Hyundai now offers the Palisade fully imported from Ulsan, South Korea. We've decided to compare the Mazda CX-9 with this new Hyundai Palisade to help you decide which of the two XL-sized SUVs you should consider. If you're wondering why the CX-8 isn't in this equation, it's because that vehicle's not quite as long or wide as these two. It is significantly cheaper though.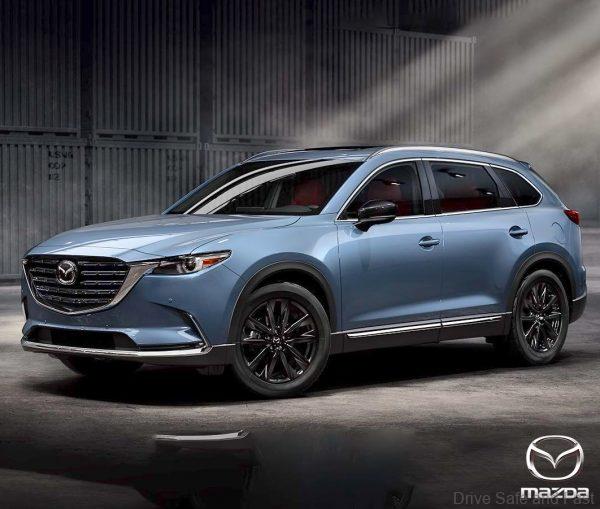 Dimensions
The CX-9 is noticably longer (95mm) with a longer wheelbase (30mm). The Palisade and CX-9 trade blows in other aspects, but the margins are not significant. In case you're a stickler for details, here they are:
| | | |
| --- | --- | --- |
| | CX-9 | Palisade |
| Width | 1969mm | 1975mm |
| Height | 1747mm | 1750mm |
| Weight | 1998kg | 2020kg |
It's also worth noting that the Palisade gives you a full-sized spare tyre while the CX-9 can only spare a space saver.
Variety, Pricing and Warranty Package
The Palisade is available in 4 configurations – two powertrains and 2 seating/equipment configurations.
Palisade Exec 2.2 Diesel 7-seater – RM348,888
Palisade Luxe 3.8L Petrol 7-seater – RM358,888
Palisade Exec 2.2 Diesel 8-seater – RM328,888
Palisade Luxe 3.8 Petrol 8-seater – RM338,888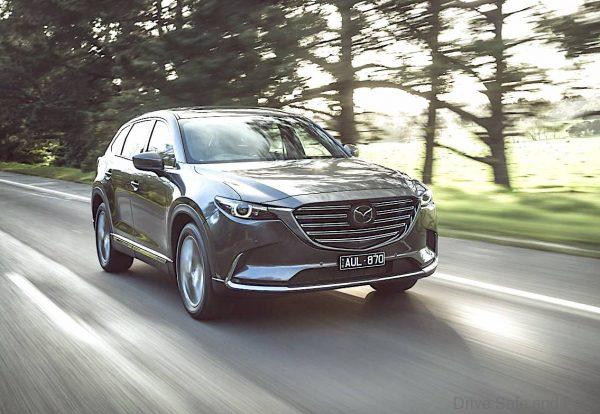 The CX-9, on the other hands, is available in just 2 configurations – wither with an all-wheel drive system or without one.
CX-9 2.5 Skyactiv-G Turbo 2WD – RM319,847.40
CX-9 2.5 Skyactiv-G Turbo AWD – RM336,215.40
Warranty packages are worth mentioning as they are vastly different. Hyundai offers a 2-year, 50,000km warranty as standard. If you want a 5-year warranty with a 300,000km mileage warranty, you will have to pay an additional RM11,000 for the Exec variants and RM12,000 for the Luxe variants.
The CX-9 comes with a 5-year, 100,000km mileage manufacturer warranty as standard. Mazda will also cover basic servicing for the first 5-years/100,000km.
Pricing is taken from each of these manufacturers' websites and is accurate as of the date of publication. Both vehicles currently benefit from a 50% sales tax discount as they are fully imported. Pricing is for private registration, OTR without insurance.
Road tax for the Palisade diesel should be about RM600 a year while the 3.8L V6 should be RM2,885 a year to run. The CX-9, on the other hand costs RM830 a year to drive.
Powertrain
On the Hyundai Palisade, the 2.2L turbodiesel variant comes with all-wheel drive. It produces 197 horsepower at 3,800 rpm and 440Nm of torque at 1,750 rpm. With the 3.8L naturally-aspirated engine, power is sent only to the front wheels. This engine produces 291 horsepower at 6,000 rpm and 355Nm of torque 5,200 rpm. Both engines come with an 8-speed conventional automatic. The Mazda CX-9 2.5L turbocharged petrol engine produces 228 horsepower at 5,000 rpm and 420Nm of torque at 2,000 rpm. This engine sends power to the front wheels via a 6-speed conventional automatic. The Mazda CX-9 strikes a balance between the two extremes.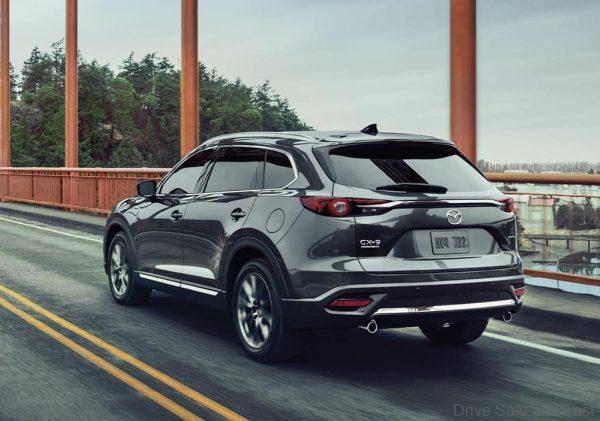 In terms of fuel efficiency, the two SUVs trade blows. Both the Palisade 2.2L diesel and CX-9 2.5L turbo consume about 8.8L/100km but the fuel price difference will favour the diesel. However, the Palisade's 3.8L V6 engine consumes 10.8L/100km, a noticeably higher amount.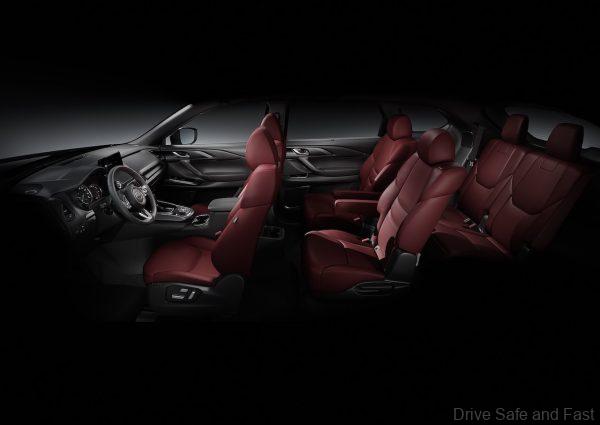 Equipment
We'll compare the full-spec Hyundai Palisade with the CX-9 with all-wheel drive.
The Palisade has Auto High Beams, Heating and Ventilation for the front seats, seatbelt reminder for all seats, one-touch folding middle row seats, 3rd row air cond vents, dual sunroofs, 2nd row sun shades, wireless Android Auto, Adaptive Cruise Control with Steering Assist, and Stop & Go, as well as USB charging ports for all rows of seats. The diesel variant lacks some of the advanced driver assist systems found on the petrol model.
The CX-9 has rear autonomous braking, a slightly larger 9″ infotainment system, a 12-speaker BOSE sound system, and 360-degree parking cameras.
We'd say the Hyundai has the Mazda matched or beat except for its infotainment system.