TechTalk
Published on January 2nd, 2022 | by Daniel Sherman Fernandez
0
Cloth Or Leather Interior? Which Is Better For Your Car?
Why is your car's leather interior cracking and tearing?
Our first car to come with leather interior was an imported Volkswagen Corrado. It came with a black on black interior with leather seats (front and back) and leather door panels.
This was a 1991 model car and today, some 30 years later, the leather is still pretty good despite some small blemishes on the well used drivers seat (Yes, in all vehicles, the drivers seat is the first to get worn our due to it having the most usage).
Our next car was a 1989 Mazda MX5 (also fully imported) and this came with half leather front seats (it's a two seater). Both seats are still looking very good and with very little blemishes on them after 32 years of use.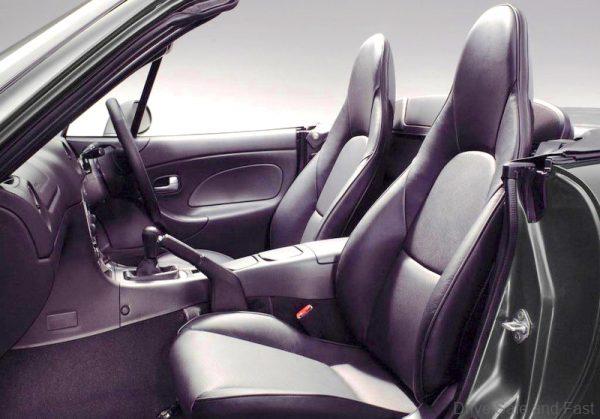 Both cars are parked daily under shade and hardly used as we are test driving new cars almost every week. Having leather seats means having to look after them properly to avoid expensive replacements.
In our books, there is nothing better than factory leather seats from Europe and Japan and in our experience there is no after market leather company in Malaysia that can better factory quality….or is there?
Well, in recent years (cars from the last 10-15 years onwards) we have seen factory leather seats start tearing at the edges, wear fast, dis-colour and have stitches come out easily even before the wararnty is over (5 years).
The problem lies with local content. Yes, luxury cars that are locally assembled use local leather seat vendors and they are coming from factories that produce these leather 'covers' that fit snugly.
We have visited a couple of these factories and seen the high quality machinery and workmanship at work, but the issue some due to the lower quality threads and thinner materials that are being used to maximize profits.
Why we can say this? Well, look at used imported European and Japanese cars that have full grain leather interiors. After 3 to 5 years of use and little care, their leather surfaces may be dirty or stained, but they can be 'brought back to life' with a good cleaning to look like factory delivered new.
With local assembled cars leather interiors, after 6 to 7 years, it is best to remove the leather and re-upholster the cars interior.
Malaysian consumers want leather seats in their new cars as it represents premium and if it is 'Nappa leather' then they have hit the jackpot. Yes, leather is easier to clean but they can get uncomfortable in the heat and would they will crack and spoil in time.
Cabin material like hard plastics and leather store the energy and radiate it back in infrared wavelengths, which cannot easily pass through glass. That means they can't exit the car. Coupled with the still, unmoving air inside the vehicle, you have a recipe for serious heat.
In fact, according to the US National Weather Service, 'a dark dashboard or seat can easily reach 180° to over 200°F' when the external temperature is just 75-80 degrees.
The experts suggest the best solution is to leave about 2 to 3 centimeters of your car window open when you park under the mid-day sun. But in our part of the world this means bugs and thieves can get into your car.
So, if your car already comes with leather seats, then just enjoy the smell and the value. But if you have factory cloth seats (like in our Mk5 Golf GTi), then best to maintain and keep them as they will be cooler to sit in and also last longer.