Automotive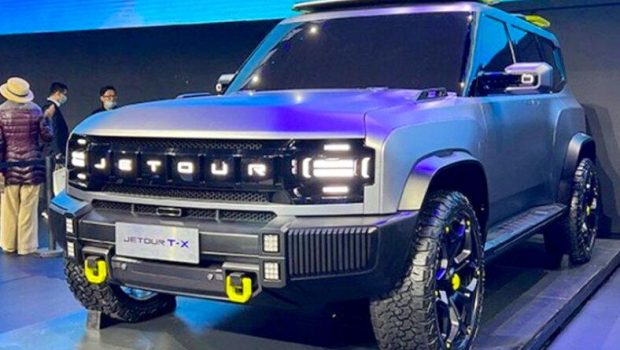 Published on January 20th, 2022 | by Daniel Sherman Fernandez
0
Jetour T-X Might Arrive Before Ford Bronco In Malaysia
Chery releases a Ford Bronco lookalike called the Jetour T-X.
With the increased quality and engineering being employed by Chinese car manufacturers in recent years, this latest boxy and rugged SUV from Chery might be just the vehicle that many Ford Bronco lovers have been waiting for.
We have personal friends who will be reading this article and taking a hard look at the possibility of buying the Jetour T-X Concept SUV as not only does it have the face of the Ford Bronco, but it also carries the muscular shoulders of the all new Land Rover Defender which is another much sought after SUV right now.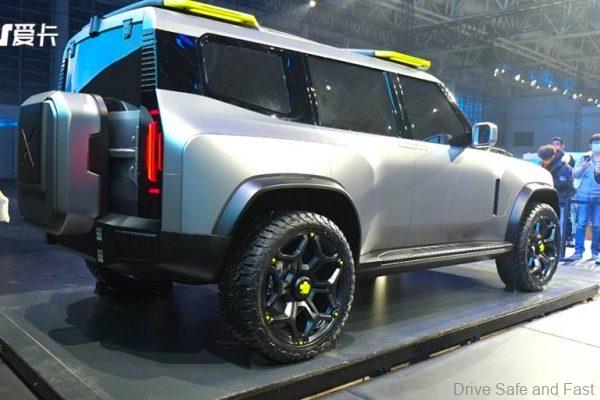 Jetour is not just a nameplate and instead is is an all new automotive brand under Chery Automobile which was launched in 2018. Currently, the Jetour brand sells nine different SUVs, all in China only for now.
On January 10 this year, Jetour unveiled the T-X with illuminated Jetour lettering on the front grille, LED headlamps, boxy fenders, blacked-out pillars, chunky black bumpers, and all terrain wide tires. The yellow accents and the roof rack with integrated LEDs lights enhance the concept SUV adventurous characteristics.
Chinese auto manufacturers have long been accused of stealing and copying vehicle designs of European and American auto manufacturers, however they have not been doing much Japanese, Korean and Malaysian vehicle design copies. Wonder why?
Some information that has been shared online says that the power delivery will come from a 2.0 turbocharged petrol engine with an output of 254hp and 390Nm, which is very decent and this engine will be mated to an eight-speed automatic gearbox and it will be running a part-time four-wheel drive system.
The production version is scheduled to start selling in the Chinese car market by the third quarter of 2022 and exports will start before Christmas. The conventional-chassis T-X will be based on Chery's new Kunlun Architecture, which will underpin a large number of upcoming SUVs and crossovers of the Chery Automobile Group.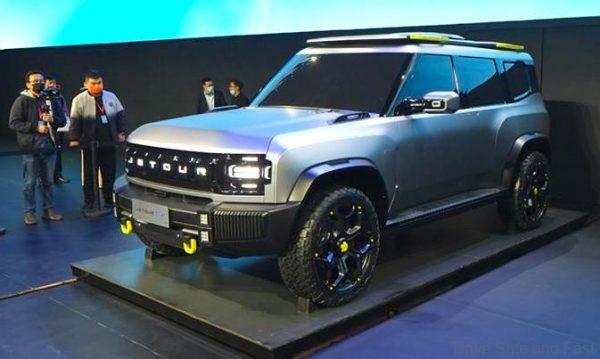 The production ready Jetour T-X SUV will also receive Chery's Kunpeng plug-in hybrid powertrain as an option to buyers. The SUV is claimed to be capable of running a combined range of 1,000 km. Also, it will have an average fuel consumption of just 1.0 lt/100km.
Chery Automobile Group sold 961,900 vehicles, a year-on-year increase of 31.7 percent. Among this, the sales volume of the Jetour brand was 154,100 units, a year-on-year increase of 17.9 percent. In 2022, Jetour wants to sell 200,000 cars, and that has to go up to one million in 2026.
Right now, Chery in Malaysia is dormant and someone needs to revive it to be ready tp start selling this new range of exciting looking models.