Automotive
Published on January 28th, 2022 | by Subhash Nair
0
Temporary Speed Limits And Limitation Of Heavy Vehicles For CNY 2022
This CNY, remember to drive just a little lower thanks to new speed limits on Federal and State roads.
The Malaysian Works Ministry has issued two statements pertaining to road use during this year's Chinese New Year holiday season. The first announcement pertains to speed limits on state and federal roads. The second announcement concerns heavy vehicle use.
Temporary Speed Limits On Federal and State Roads
Between the 25th of January 2022 and the 8th of February 2022, the speed limit on Federal roads will be temporarily reduced to 80km/h from the current 90km/h.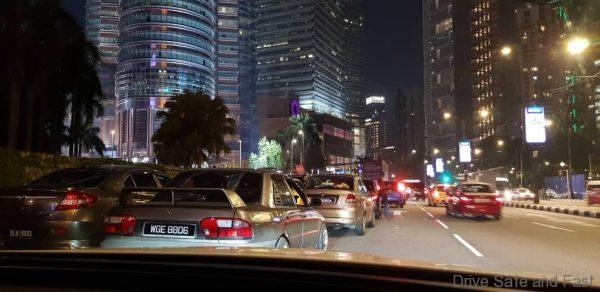 During that same time period, the speed limit on all state roads will also be reduced temporarily to 70km/h from the current 80km/h.
This is in conjunction with 'Ops Bersepadu' during the Chinese New Year road safety campaign. Road accidents during the festive period are quite common in Malaysia. Reducing the speed limit is thought to improve the ability for drivers to react with more vehicles on the road during this period.
Temporary Limitation Of Heavy Vehicles
As more passenger vehicles fill the roads and highways during the festive season, the Works Ministry has also issued a notice that limits the use of heavy commercial vehicles during this time.
This restriction period falls on the 30th and 31st of January 2022 and on the 3rd and 4th of February 2022.
The First Category covers the following vehicles:
car carriers over 7500kg
tippers over 7500kg
dumper and tipping vehicles over 7500kg
low loader
pole trailer
bulk cement tanker
platform trailer
lori balak
heavy wheeled machinery
tractors
lorries used for the transport of cement, steel, stone, sand, earth, other construction material, tin, coal, other mined material
All of these vehicles are banned from operation throughout the four named days.
The Second Category is banned from operation between 12am and 8am on the four named days. Vehicles in this category include:
container lorries hauling cargo (except those from air/sea ports heading towards industrial areas within the state, vice versa)
lorries hauling electronic and electrical cargo and industrial material from air/seaports and surrounding areas
lorries hauling rubber or palm oil produce from the fields
unladen cargo lorries on their return journeys
The Third Category concerns mobile cranes and cement mixers. These are not allowed between 6pm and 6am. Here's the actual list to double check