Cars
Published on January 4th, 2022 | by Daniel Sherman Fernandez
0
Why Is The Toyota Supra NOT Selling Like Hot Cakes?
The value of a used older Toyota Supra is more valuable today.
The Japanese Domestic Market (JDM) craze in Malaysia and rest of the world continues and some rather nice Japanese sports cars have hit silly high values today and will continue its rise in 2022 as people who have excess cash (because all these cars have to bought in cash only) cannot travel overseas and some just want to 'spend it all' before its too late.
There is one particular sports car hat we want to focus on here and before we start let's look at its older brother, the A80 Supra.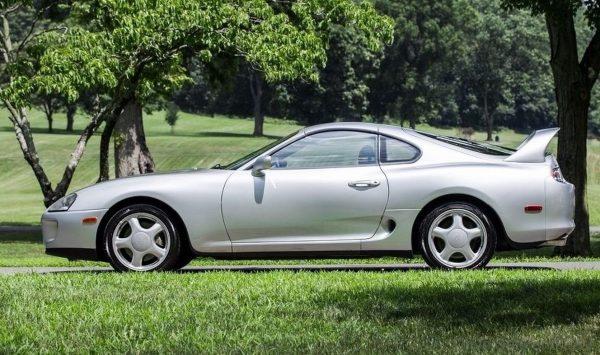 Unlike anything Toyota had produced before, the A80's proportions and flowing design owed more to the 2000GT of the Sixties than its predecessor. With a long, low bonnet line and high-rise optional rear spoiler it was aerodynamically efficient and clearly aimed at delivering a much higher top speed.
'Less is more' was the key concept during development of the A80, manifested in external dimensions that were shorter, lower and wider than the outgoing car, while the extensive use of lightweight materials helped the engineers lose 100kg of mass compared to its predecessor. Even the carpet fibres were hollow to save weight!
Allied to a simplified engine line-up of either naturally aspirated or twin-turbocharged 3.0-litre JZ-series straight six offering between 220bhp and 326bhp (the Japanese voluntary limit was 280bhp), top-spec turbo versions with Toyota's first six-speed gearbox now offered supercar performance.
Over its lifetime, some 593,000 units were sold worldwide (this includes its lesser and older siblings)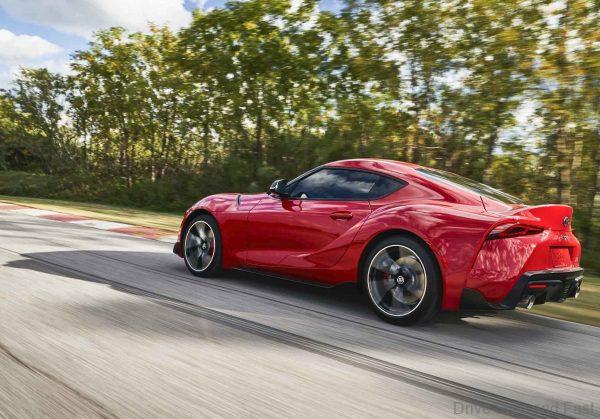 In the last year we have seen the value of this classic Toyota sports car rise from RM120,000 to a staggering RM199,000 and then hit a high of RM280,000. Just like the Mazda RX-7 Efini and Honda NSX, values of this 4th generation Supra has risen by higher margins than any other product in Malaysia.
Classic European cars like the Jaguar E-Type and Mercedes SL R107 have taken a slow steady rise, but the JDM phenomenon has been mind blowing.
Now, with a 5th generation Supra, there seems to be little interest in the market. Launched some 17 years after the A80 Supra, this all new award winning Supra arrived via UMW Toyota in Malaysia at a selling price of RM568,000.
Here is what you are getting for RM570K. A 3-litre turbocharged in-line 6-cylinder engine producing 340PS of power and peak torque of500 Nm, a rear wheel drive layout, a sport-tuned 8-speed automatic transmission, 0-100km/h in just 4.3 seconds, perfect proven 50:50 weight distribution, Adaptive Variable Suspension and Electronically Controlled Limited Slip Differential (LSD), light 19-inch forged alloy rims, a Heads-Up Display, electrically-adjustable sports seats with power lumbar support; electrochromatic rearview mirror; and a 12-speaker JBL audio system.
Quite a bit of equipment for a brand new imported sports-car when you compare its price with a German rival. That means you get performance without sacrificing luxury and amenities.
However, in the reconditioned car market, you can buy a year 2020 Supra SZR with 35k mileage from just RM358k. If you shop a little more, you can find the 2.0L version with 255bhp and 400Nm of torque from a low RM318k before hard negotiations. Even at these prices, they are not selling fast and instead a used Porsche Cayman sells faster.
So why is there very little interest in this new 5th generation Supra with great handling, sexy looks and a possible full loan?
We ourselves are trying to find the answer and after talking to some used car dealers, they are also curious why there is little interest from Malaysia sport car buyers. Our two cents is this. Because it is based on the current BMW Z4 and carries the Z4 drivetrain, there is less appeal. It should have been a 100 percent Toyota product! Plus, the latest BMW Z4 is also not selling well with its sticker price of RM480,000 and there is little interest with buyers.