Cars
Published on February 4th, 2022 | by Subhash Nair
0
Mercedes-Benz A250 AMG Line Saloon Review
Can the Mercedes-Benz A-Class Saloon in the A250 AMG Line configuration take on duties as the new baby Benz?
When I first heard about the A-Class Saloon, I was very skeptical. I had already found the W205 C-Class to be a tad too small and uncomfortable to bear the three-pointed star, and here was an even smaller vehicle looking to be the new entry-point to the 4-door Benz club. It didn't look great. What's more, the first batch of A-Class Saloon models were all fully-exported from Germany, meaning they were subjected to a higher import duties, inflating their showroom prices and making them even less appealing in the market. But today, things have changed.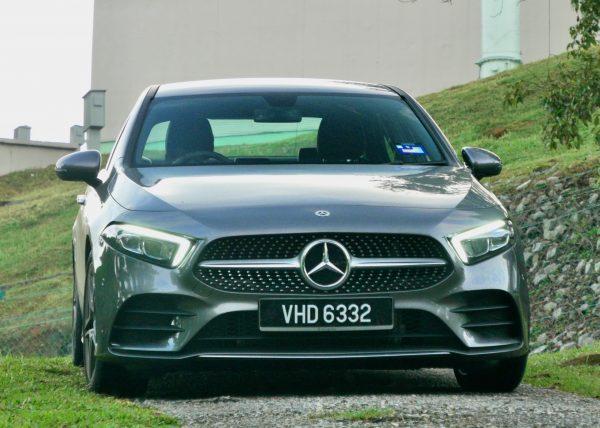 Mercedes-Benz Malaysia have chosen to double down on the A-Class Saloon, not only making them amongst the first compact Benz cars to be locally-assembled in Malaysia, but also completely replacing the 5-door A-Class Hatchback models (save for the AMG 35 and AMG 45 Hatches, which are still actively brought in). What's more, the locally-assembled sedans ditched runflat tyres that made the ride a little too noisy and uncomfortable when I last reviewed the A250 AMG Line 5-door. It was clear to me before even picking up this new sedan that I'd be facing a different beast altogether, despite the platform and engine similarities.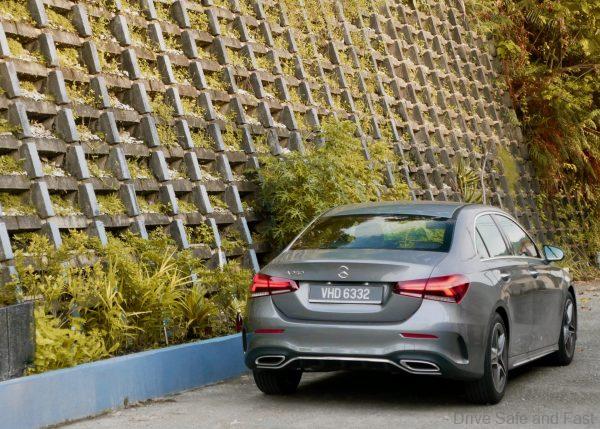 Indeed, the A250 AMG Line Saloon turned out to be one of the more pleasantly surprising Benz vehicles I've tested in a while. The M260 2.0L four cylinder turbo from Daimler packs some serious punch, with 224 horses and 350Nm testing the traction limits of the front tyres. The performance here is real and it feels as fast as it is. Although there is a significant price delta between this A250 and the competing BMW 218i, we feel the 13% price increase is more than made up for by the 60% increase in horsepower and torque. The performance margin between these two compact premium German 4-door vehicles is night and day. Shifts from the 7G-DCT are quick and seamless with smooth takeoff from a standstill and a 0-100km/h time of just 6.3 seconds putting it firmly in sportscar territory.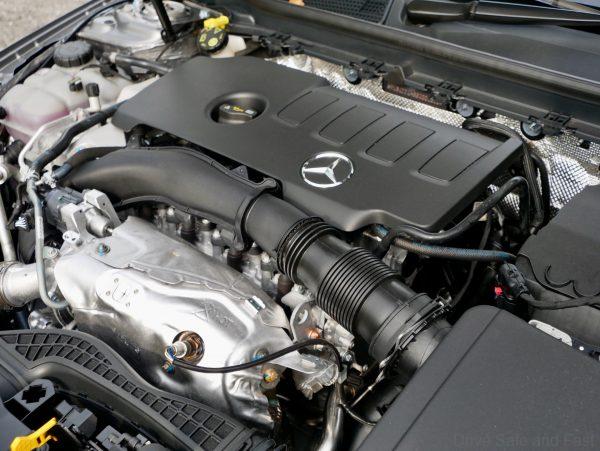 While I had my initial doubts surrounding the A-Class Saloon, it's actually a little better than expected in terms of practicality. This is especially true when compared to the A-Class Hatchback. It has 50L more of boot space and the rear seats still fold down to expand cargo carrying capacity.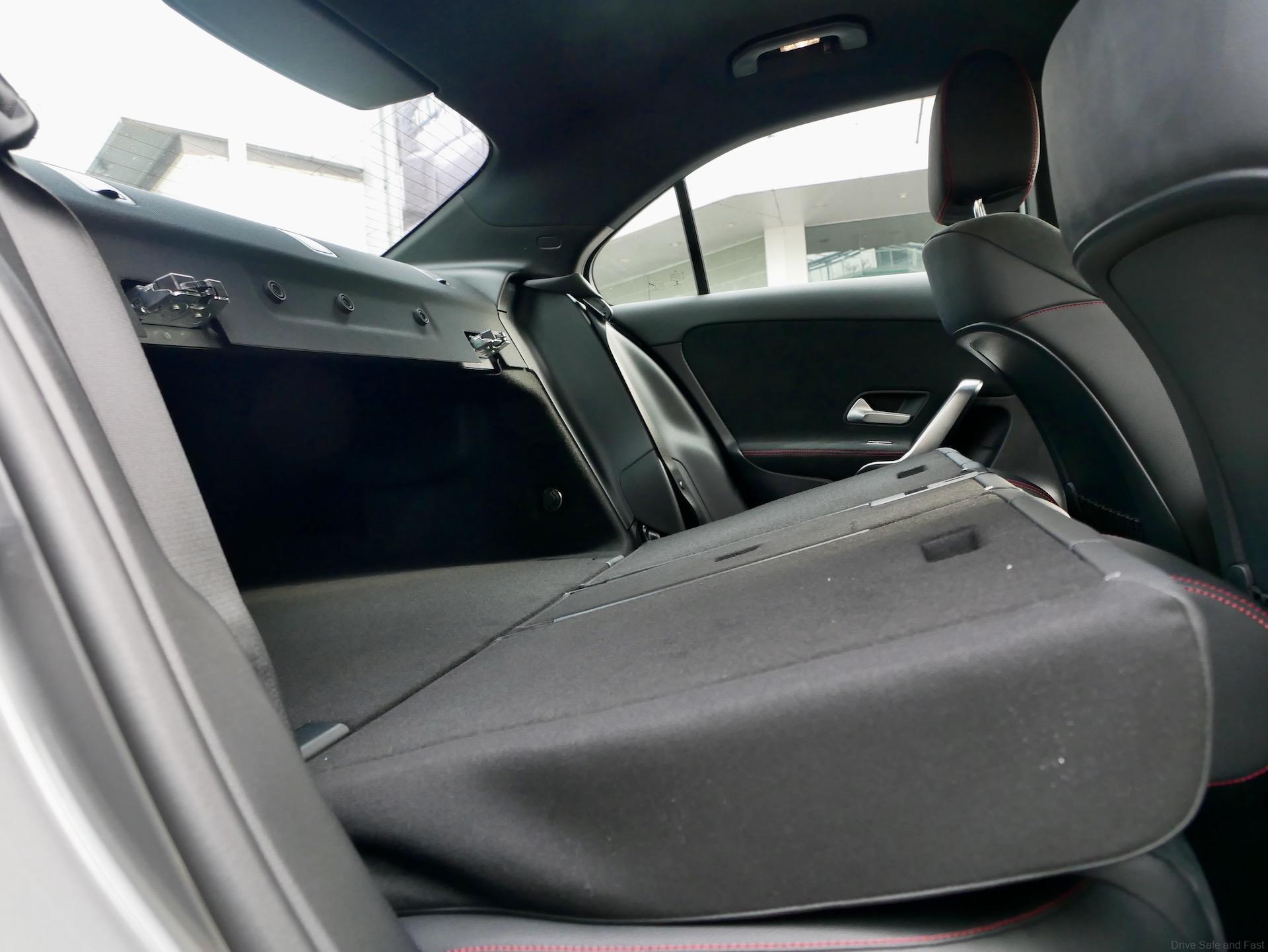 While it's not as large as the C-Class, the A250 AMG Line is equipped with lowered comfort suspension instead of sports suspension and that actually makes a noticeable difference.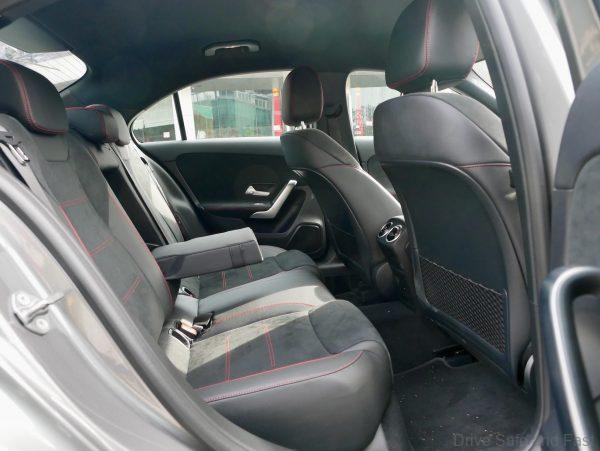 Neither the A-Class Saloon nor the C-Class are great for rear occupant comfort in any case, and so maybe my reservations about such a small Benz 4-door were misplaced. Maybe people just want the rear seats and doors for occasional, emergency use and it's just the front seats that are being utilised 90% of the time. In any case, this new CKD version comes with rear air cond blowers to go along with the rear Type-C USB port.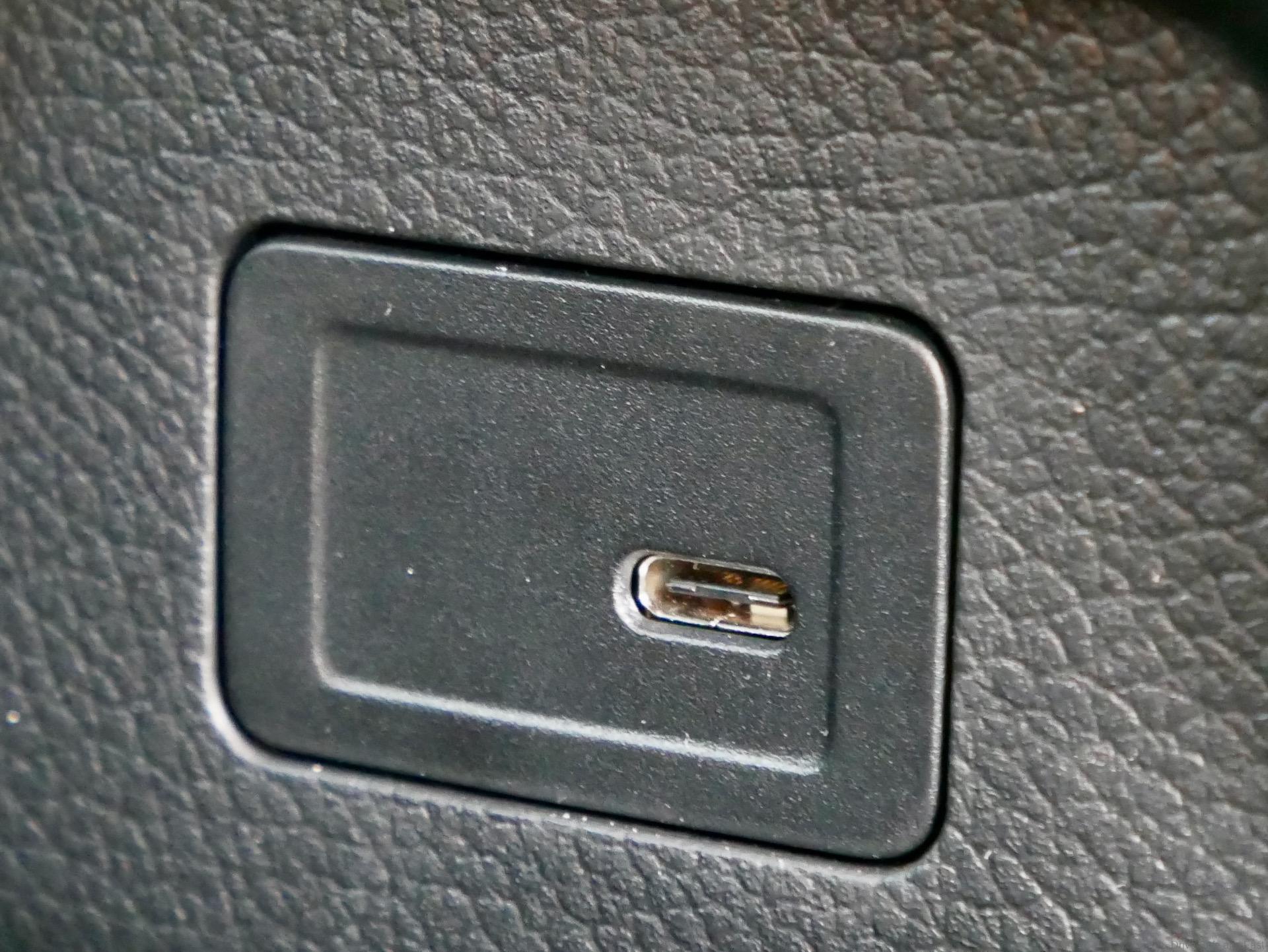 And then we have to talk about the way the A-Class Saloon looks, and I think this is perhaps its strongest trait. Starting with the exterior, the proportions are actually pretty excellent considering it's adapted from a 5-door design.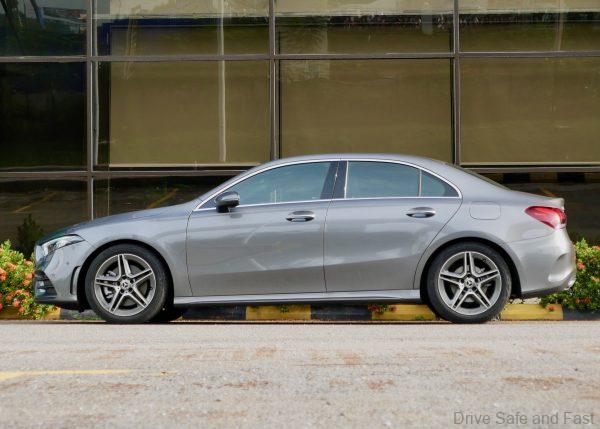 Sure, it looks quite obviously like the Baby Benz that it is, but it's such a modern and classy looking design with such tight panel gaps, sensuous curves and aggressive appointments. The 18″ AMG Line alloys give the A250 just the right amount of sporty appeal without the need for a 'black package' to delete the chrome trim pieces that surround the glasshouse, side sills, and lower bumpers.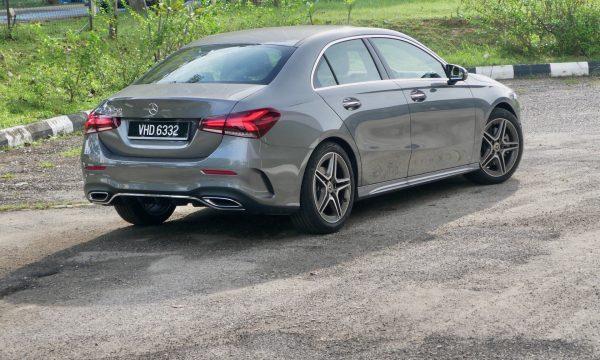 The front-end is essentially unchanged from the A-Class hatchback, but it works perfectly well here. The starry-style AMG Line front grille gives the face an expansive and luxurious air.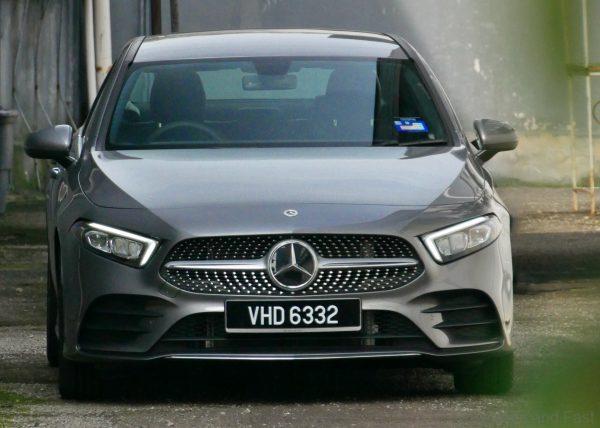 In person, I think the BMW 2 Series Gran Coupé is more a 'shock' to the system. But one of my neighbours now has one and I have to say it hasn't quite aged as nicely as expected. My initial reception to the new A-Class Hatchback's design was lukewarm at best, but now that 3 years or more has passed, I feel like it's actually the more timeless and classy design. It's sculptural and forward looking in every regard.
Even the interior is beautiful. The conjoined twin-floating displays deliver a sense of occasion effortlessly, faux-suede extensively spread across the seats and door cards give the A250 an unexpectedly high-class and sporty feel. Piano black accents are probably my only gripe with this interior, as they are fingerprint and dust magnets. That being said, they look stylish when clean.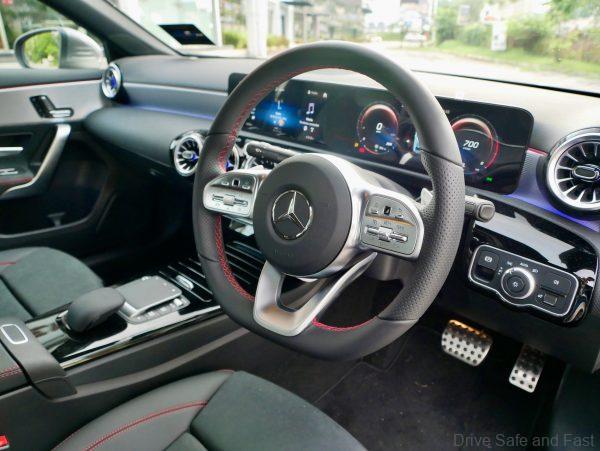 This AMG Line interior comes with a flat-bottomed steering wheel, red stitching, black rubber studded metal finished pedals, and a sort of pin-striped metal inlay effect on the door cards. It's all a lot more than expected for an almost entry-level Benz.
But the best part about this interior is the ambient lighting. I've never been a fan of ambient lighting, but that changed when I discovered that Mercedes-Benz had some pre-configured lighting and digital element themes. These themes change what's displayed on the driver instrument cluster and even change the Drive Mode of the car.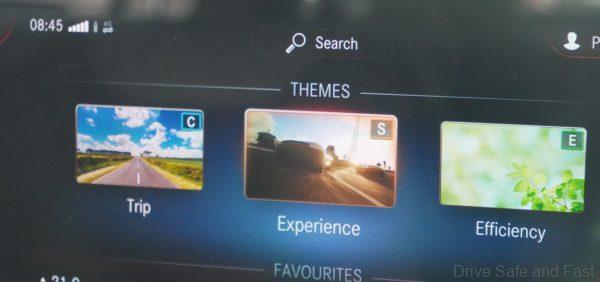 It's a pretty interesting way of simplifying the highly configurable digital experience in the A-Class Saloon. And if there's an aspect of a particular theme that you don't like, you can customise that too. I for one ended up going for the Lounge and Experience themes with a few small modifications of my own.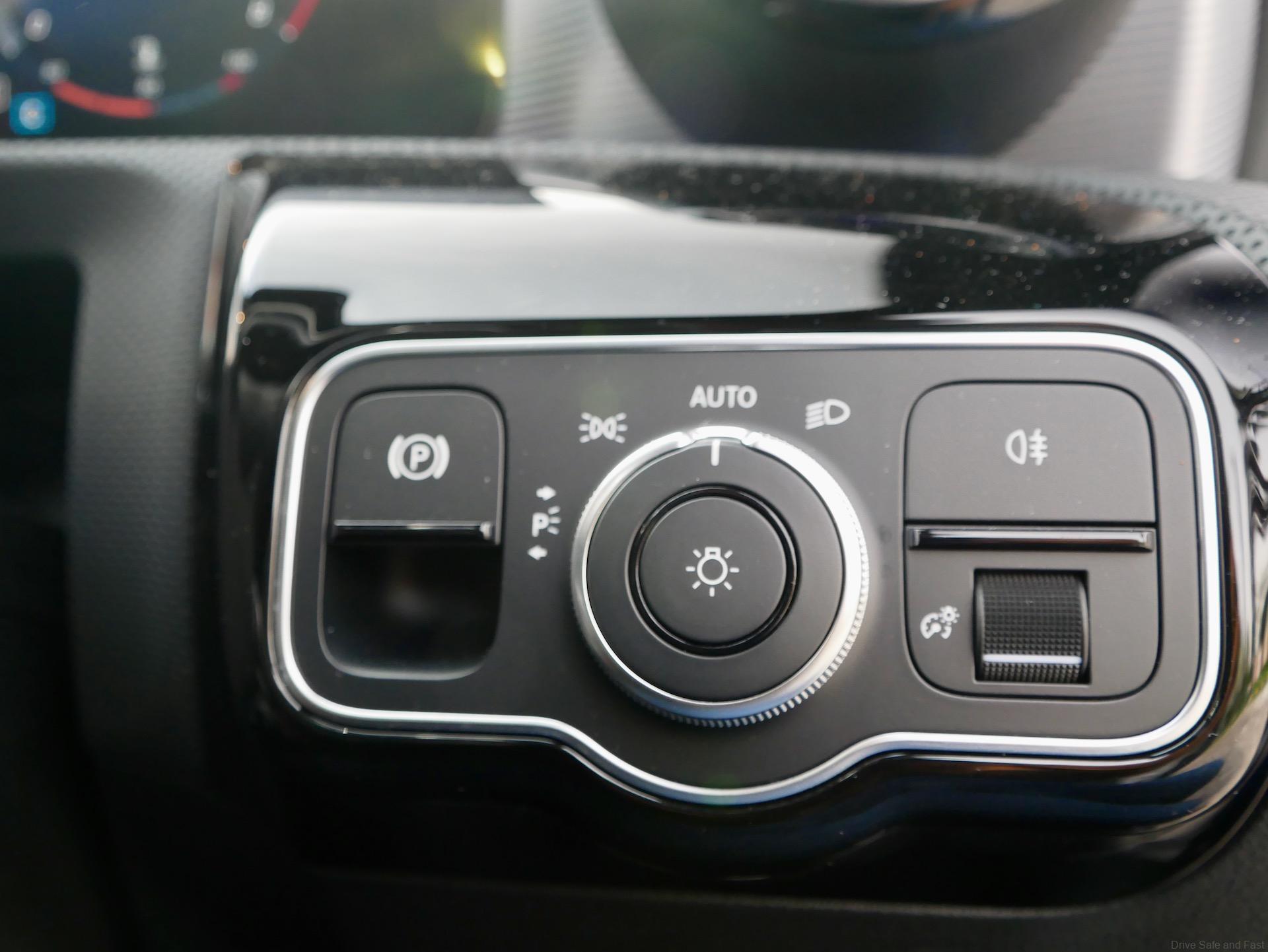 I have to say that Mercedes-Benz have made a convincing case of the A-Class Saloon in this A250 AMG Line configuration. It captures what the youth market wants out of a compact starter Benz, delivering class-leading performance and design work while making all the right compromises to deliver passable practicality as a sedan. It's not going to be one of those classic Benzes that stay in the spotlight, but it's the right product for the times we live in.
Mercedes-Benz A250 AMG Line Sedan Specifications
Engine: Inline-4, 16-Valve, DOHC, Petrol, turbocharged
Capacity: 1991cc
Gearbox: 7-speed Dual Clutch Automatic (Wet Clutch)
Max power: 224hp @ 5500rpm
Max torque: 350Nm @ 1800rpm
Top Speed: 250km/h
0-100 km/h: 6.3 seconds
Price: RM239,858 (with SST exemption)