Cars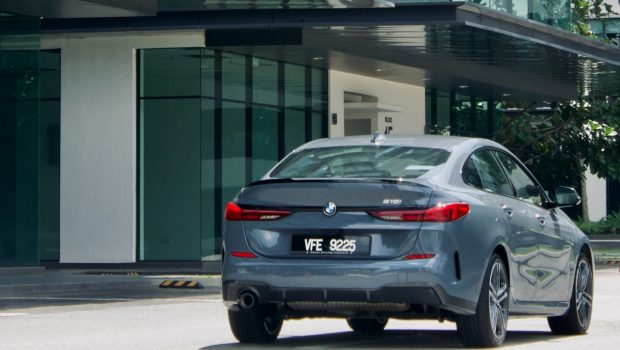 Published on May 6th, 2021 | by Subhash Nair
0
BMW 218i Gran Coupé M Sport With M Performance Parts Review
Normally, small BMWs like the 2 Series Gran Coupé put me off. But they're on to something here.
Entry-level premium cars are kind of a tough act to balance. On the one hand, customers are still expected to pay well over RM200,000 for a taste of premium in Malaysia. On the other hand, there's only so much that premium manufacturers can afford to give to customers at that price. They still need to save some goodies for buyers who are willing to work out more money for a car with their badge on it. For many decades, the formula has been to offer a stripped-down compact executive with just enough power and call it a day. But with the 2 Series Gran Coupé, things are different… and perhaps even better at the low end of BMW's product stack. Let's talk about it.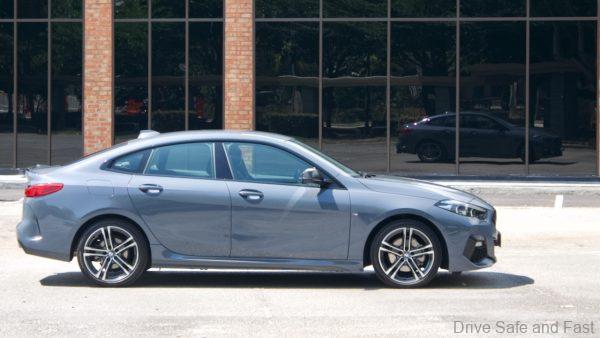 The 2 Series Gran Coupé was launched in Malaysia last year as a locally-assembled product. This is the first vehicle to bear the name, "2 Series Gran Coupé", so it's worth explaining what that means in the context of BMW's nomenclature. To understand it plainly, this is a 4-door version of the new 1 Series, and it adopts BMW's coupé rear-end styling as well as frameless windows as part of its design. That's essentially what it is. It's also BMW waking up to several market realities:
Design and branding sells products more effectively than an enthusiast's drivel
Too few 3 Series owners in Malaysia want to buy one with a 3-cylinder engine
They need to make some compromises to deliver a competitive product at the lower end
The 2 Series Gran Coupé addresses all three of these pretty well.
Design and Branding
Whether you love or hate the way the 2 Series Gran Coupé looks, no one can deny that BMW that it has a distinct character. Yes, the front end and interior is largely shared with the 1 Series hatchback, but the current 1 Series hatchback is not being pushed aggressively in Malaysia. So 218i GC ends up still having its own distinct look. BMW gives all their coupé models a new signature rear end with the number plate mounted low on the bumper and the taillights being slim and long. That is present here as well. Finally, there's the frameless windows. These add a touch of drama that you don't see on cars in this price point.
The test car we had for the week was fitted with the optional M Performance parts – wing mirrors in carbon fibre (RM4,551.82), mesh design grille in high-gloss black (RM606.54), carbon fibre tailpipe finisher (RM1,801.74), and a black rear spoiler (RM2,178.97). Honestly, the only thing on this list worth spending money on is the grille. The rest of the changes are pretty unreasonably priced, and would bring the 218i's final price up by a significant degree.
The point is this. BMW put a lot of effort into making one their most inexpensive model look special, distinct and more upmarket than one might expect. Just one generation ago, an entry-level BMW would have felt a lot cheaper than this. You might not like the look, but you can't deny that it has a lot of character. It's a head-turner (for the wrong reasons), and maybe just getting the attention alone is enough for some people.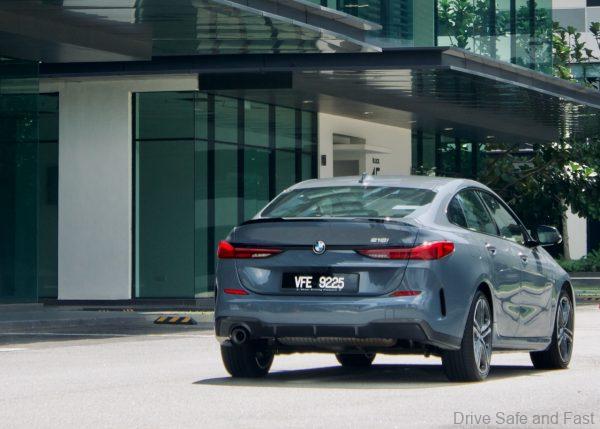 The interior is actually quite well laid out for a compact BMW. My last experience with the X1 left me with a bad taste in my mouth. The X1 felt like a cobbled-together parts bin car. The instrument cluster felt archaic, small and unergonomic. There was a sense of claustrophobia to the cabin, mostly because it presented itself as an SUV but in practice felt more like a tall hatchback to drive in. The 2 Series Gran Coupé set the expectation a little lower. You already know this is a small car AND the word coupé informs you that the roofline has been compromised for the sake of looks.
Yes, in the rear, it's quite horrible for someone taller than 175cm. Width is fine, and there are air cond vents in the rear. Legroom is passable, but headroom was thoroughly unacceptable. You could use these rear seats once in a while, but avoid this car if you're going to be ferrying around 3-4 adults often. The front occupants are treated a lot better in comparison. Seats are supportive and comfortable. Ergonomics are on point. And while the car isn't that large, the layout of the cabin makes good use of the available space.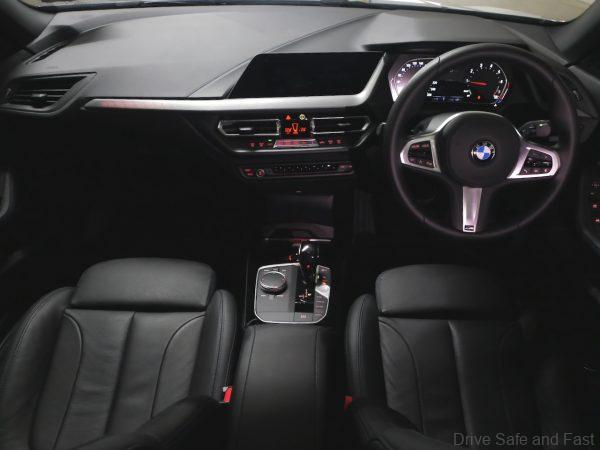 It's really the presentation that appeals the most. The car recognises the key in your pocket as you approach it. As you get close, the lights turn on, the doors unlock, the wing mirrors unfold and you get a little "light carpet" projection to greet you. It's all theater, but it's quite effective. It doesn't end there. Inside, you get a bit of ambient lighting in another "love it or hate it" BMW design. They've etched out little scratches on some of the trim pieces and light shines through there in a number of customisable shades. Literally half the people I ferried around hated it, and the other half posted pictures on social media.
What was undeniably well done was the infotainment system. Wireless Apple Carplay, Wireless Qi Charging, and BMW's iDrive controller with a touchscreen. The display itself isn't particularly large, but the animations are slick and it doesn't look like an inexpensive unit. They also did a good job with the instrument cluster. It's an analogue unit, but the execution was so flawless it almost fooled me into thinking it was digital. I had to look at it from an angle to discover its true nature.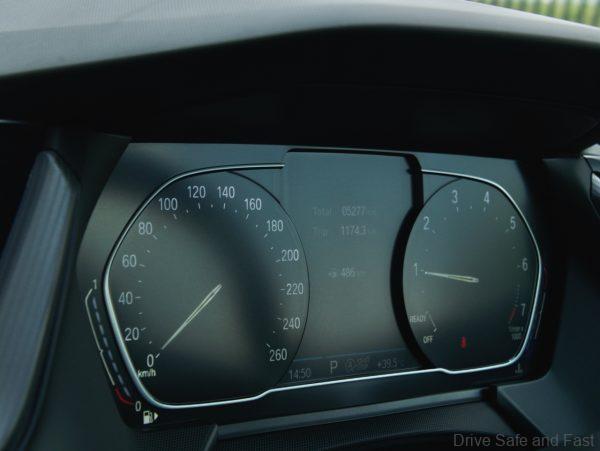 No one wants a 3-Banger
Just about every carmaker today offers a downsized 3-cylinder engine in their portfolio. BMW too could not escape this, but they made the best of it. In the previous generation facelift, they introduced the 318i for a short period. While many enthusiasts waxed lyrical about its superior weight distribution and decent NVH characteristics, the 318i was not a popular variant. It was shortly discontinued and BMW Malaysia shifted their strategy to incentivised sales of the 330e.
I'm not entirely sure why the 1.5-litre 318i was not a big hit here. But my suspicion is that nobody wants to spend over RM200,000 on that sort of engine, especially when a decent 2-litre 4-cylinder is available for just a little more money. The problem for BMW is that the engine still exists, and they have a factory here that makes it. In a MINI or a smaller BMW model where performance is not the main criteria, an engine like this makes a bit more sense. I think that's why it works well in the 218i, where visuals and branding are the key to its appeal.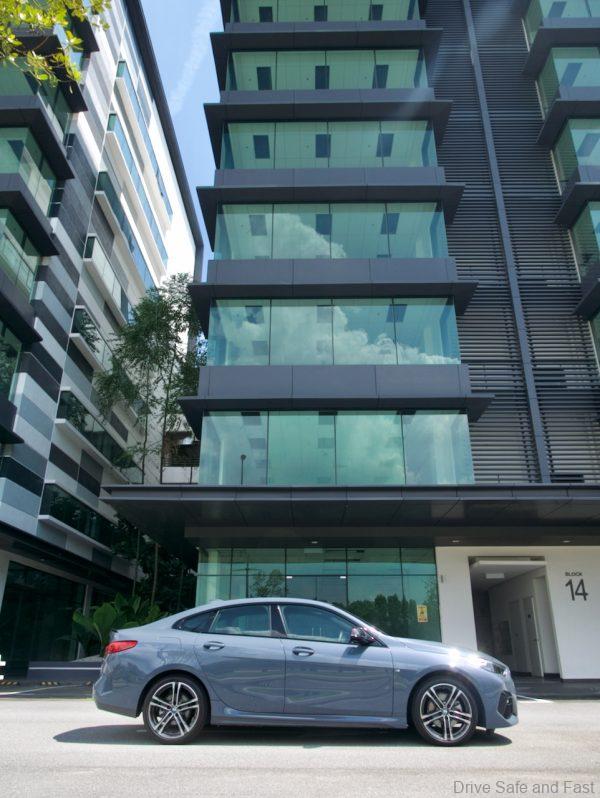 The engine is decent. I'd still take a 2-litre 4-cylinder engine over this, but it's done right for a 3-cylinder. There's only one big problem and it's the start-up vibrations. This thing judders like mad every time the car starts up. The fact that it comes with an auto start-stop system just brings the worst out of the experience. I advise you turn that thing off whenever you drive the car just to avoid the worst character of the motor.
The Right Compromises
Say what you will about BMW, but they respond to market changes. This entire segment of ultra-compact premium cars is still relatively new. It was experimental 20 years ago, but today the formula has more or less been settled on: maximise practicality, transverse engines only, give them a taste of your brand experience.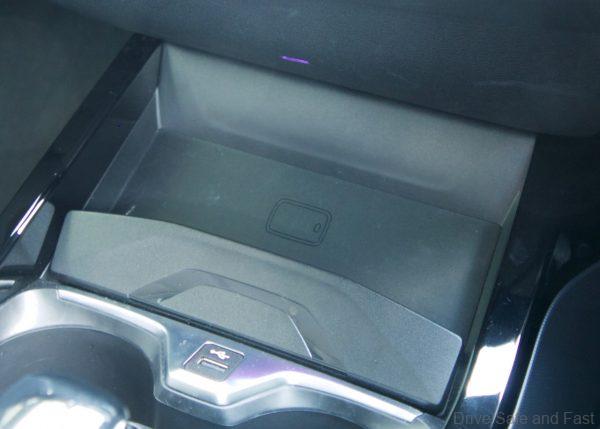 Obviously, there's only so much practicality you can deliver on such a small platform. That being said, the front seats are acceptable for someone of my size. The boot has some depth to it and an unobtrusive lower lip that lets you slide suitcases right in. The rear seats fold down. Again, there are air vents in the rear. In its size class, there are few practical compromises here that a non-premium car can wave in its face.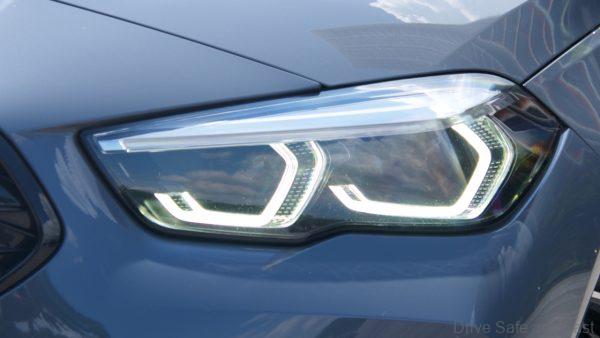 However, BMW, like Audi, had to offer something with a transverse mounted engine. This is very off-brand for them. Yet we saw this becoming the norm in small BMWs a generation ago. Whether it's acceptable to you as a BMW fan is not something they're too concerned with. The fact is that it adds value to the customer by increasing available room in the car and it saves them money by sharing a platform with MINI.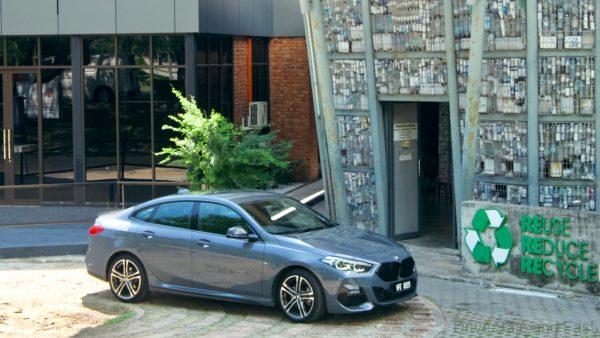 The 1.5-litre engine here is… okay. It's a compromise, but an acceptable one. 138 horsepower to the front wheels doesn't sound particularly exciting. The Honda Civic 1.5 TC gives you better performance figures than this. But the tuning of the engine, the rigidity of the chassis and how it all effortlessly puts you into a flow state when you start to push it… that's something only BMW has successfully distilled.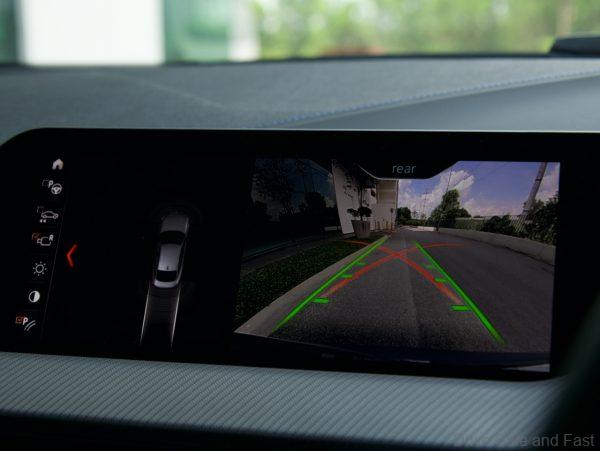 It still feels like 70-80% of the modern BMW driving experience. And if you're paying around RM220,000, maybe that's enough. Especially considering how wild it looks in comparison to the sombre 3 Series. Right now, thanks to the ongoing SST exemption on locally-assembled cars, the BMW 218i is just RM 211,367.00, making it the most inexpensive model in their current lineup.
Conclusion
I think BMW did their smallest, cheapest entry right. It's the best sampler of the BMW brand they've offered in years. BUT, if you are willing to spend a little bit more (say RM250,000), I'd recommend going straight to a 3 Series instead. You know the company poured their heart and soul into that car. They put in a better engine, a better gearbox and it's larger all around. That's the only real issue here. The 218i GC falls apart when the 320i is in its presence. But if flair and saving a buck is all you're after, maybe this is the car for you.
BMW 218i Gran Coupé Specifications
Engine: Inline-3, 12-Valve, DOHC, Petrol, Turbocharged
Capacity: 1499cc
Gearbox: 7-speed Steptronic Dual-Clutch Transmission
Max power: 138hp @ 4,600rpm
Max torque: 220Nm @ 1,480rpm
Top Speed: 213km/h
0-100 km/h: 8.7 seconds
Price: RM218,800 (with SST) RM211,367 (with temporary SST exemption)