Automotive
Published on February 7th, 2022 | by Subhash Nair
0
Gordon Murray Automotive T.33 Is The Company's 2nd Limited Edition Supercar
The GMA T.50 is no longer on sale, so Gordon Murray Automotive's T.33 is now open for booking.
When Gordon Murray, famed designer of many F1 vehicles and the McLaren F1 road car, set up Gordon Murray Automotive (GMA) with the view of building the T.50, many thought this would be a one-off project. However, it now looks like the company has been working on a successor model, as all 100 of the original T.50 cars have been sold.
The GMA T.33, as the name implies, is not quite as extreme in performance as the T.50, but it's far from being a slouch. It's still a lightweight, driver-focused and practical supercar with a reconfigured version of the same Cosworth GMA V12, which is still the world's lightest and highest-revving V12.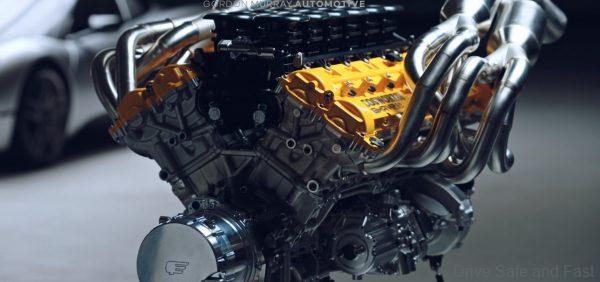 The 3.99L engine produces 607HP at 10,500rpm, which is slightly lower than the T.50's 650HP at 11,500rpm. It also revs up to 11,000rpm in the T.33 where it revved to 12,000rpm in the T.50. It's capable of 451Nm of torque at 9,000rpm. It still comes with the same 6-speed Xtrac H-pattern manual as the T.50, but a new 6-speed automatic with paddle shifters has also been developed for this car. Power is sent to the rear wheels.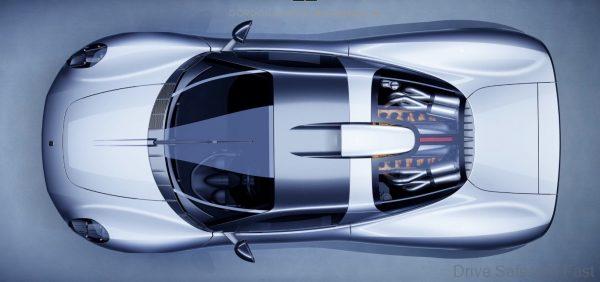 Unlike the T.50, the T.33 is a 2-seater coupé. It rivals the Porsche Cayman in terms of size, but its weight it just 1090kg. Bodywork is made entirely with carbon and mounted to a carbon fibre structure that is glued to an aluminium frame. Two rear luggage compartments with suicide doors and a frunk give it some level of practicality.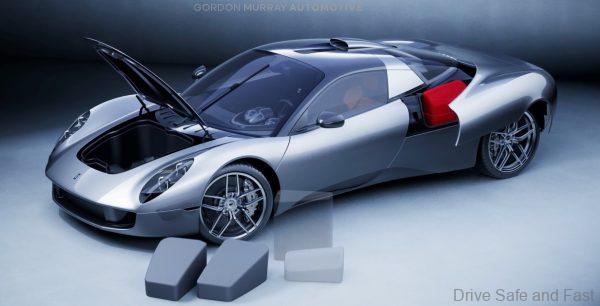 When describing the GMA T.33, Gordon Murray says that the vehicle is a distillation of design cues from his favourite 1960s-era supercars. Compared to the T.50, the T.33 is quite obviously a simpler, cleaner design which some may find a little bland for such a limited performance car, but we think is perfectly proportioned. It still has the ram-air scoop up top, but there's no insane fan for improved aerodynamics like on the T.50.
Speaking of limited, just like the T.50, only 100 units of the T.33 will be built, each one by hand. This time, production will take place at GMA's new HQ at Highams Park in Windlesham, Surrey.
Here's the press release.
PRESS RELEASE
THE NEW T.33 IS GORDON MURRAY AUTOMOTIVE'S VISION OF THE PERFECT TWO-SEAT SUPERCAR. POWERED BY A VERSION OF THE WORLD'S GREATEST V12 ENGINE, IT BLENDS SENSATIONAL PERFORMANCE, TIMELESS STYLE AND UNMATCHED DRIVER APPEAL.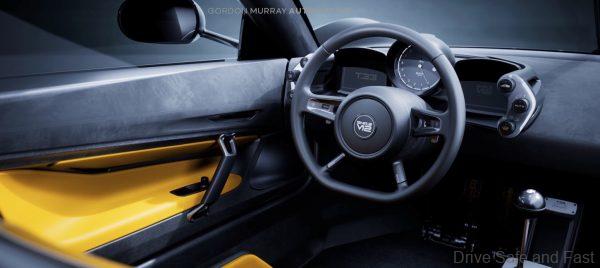 The T.33 is our second supercar. We are a British manufacturer of exclusive and beautiful lightweight supercars. Classically designed without the need for unnecessary aerodynamic devices, the T.33 adheres to all of Gordon Murray Automotive's 7 design principles. It's lightweight, totally driver focused, timeless in style, aerodynamically advanced, practical and very fast. Power comes from a new reconfigured version of the Cosworth GMA V12, the world's lightest, highest (and fastest) revving and most technically advanced V12.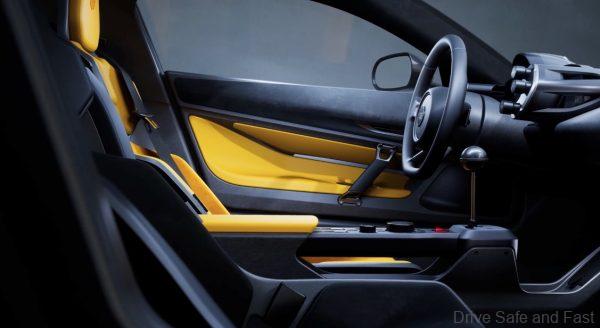 The T.33 uses a new carbon and aluminium superlight architecture that offers excellent torsional rigidity and lightness. As with all our cars, only 100 examples will be assembled, all meticulously by hand. This ensures exclusivity and offers a highly personalised customer experience. The T.33 will be the first car built at GMA's new global headquarters and technology campus – Highams Park in Windlesham, Surrey, south-west of London. It joins the T.50, the company's flagship, in the blossoming GMA range.